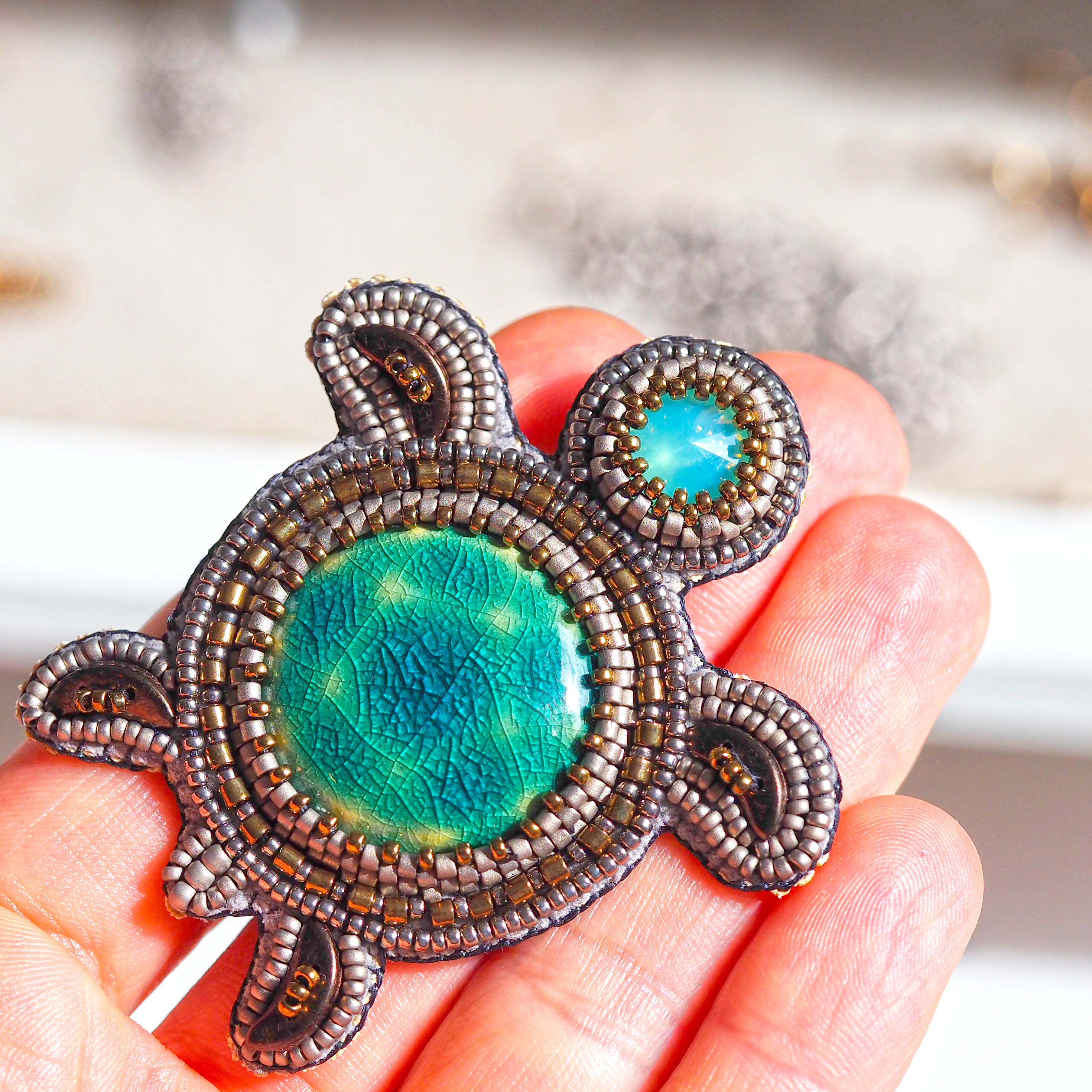 [handmade_titles title="…help saving sea turtles – one bead at a time!"]

Oceans, rivers, and lakes make up about 2/3 of our beautiful planet. In the past, they used to be rich in the most diverse life forms, and people were seldom visitors. Unfortunately, the climate is rapidly changing with devastating effects on underwater life, too, and according to statistics we can soon see more plastic floating in the water then fishes.
Read further to find out how can you help!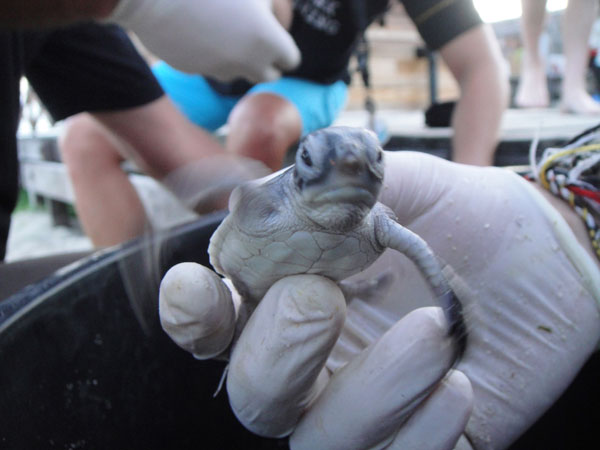 [handmade_titles title="What can we do to stop the devastation?"]
Dirty beaches with trash instead of sand pose a great danger to sea turtles. Urbanization makes nesting places disappear and the plastic floating in the water suffocates the turtles. It's a matter of life and death to leave no garbage behind and to minimize the amount of non-recyclable packaging we use.
Start asking if your local bead shop uses recyclable packaging. Your Storytelling Jeweller will soon switch to recyclable "plastic" bags used for kitting!
Recycle old jewelry and use found objects in your necklaces, bracelets, etc! Flea markets are a great source. Visit second-hand shops to hunt down fabrics to use in your jewelry instead of buying new ones.
Bead a turtle!
5 Eur of the price of every 'Bead a turtle' kit and 3 Eur of the price of every tutorial is donated to an organization protecting sea turtles. Adopt a turtle to help rescuing one of their cousins!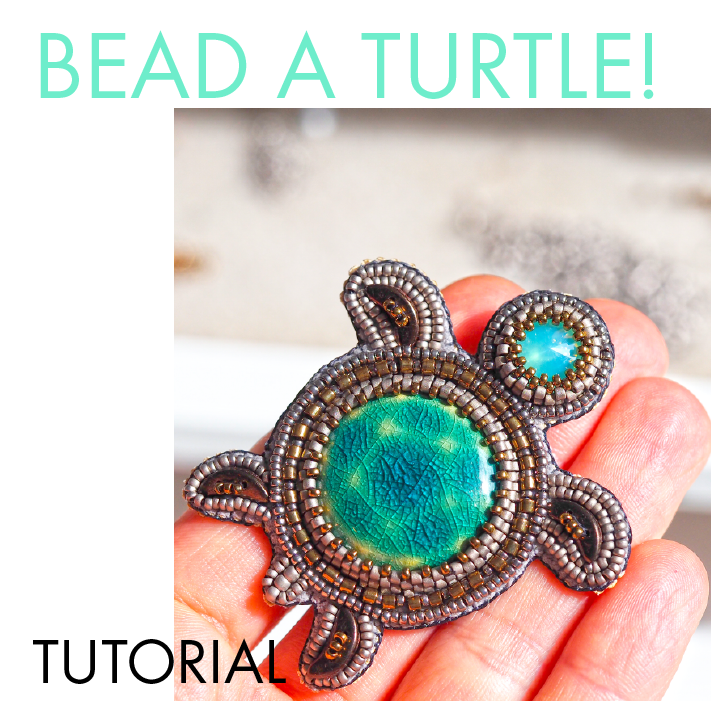 TUTORIAL
This is a beginners+ bead embroidery tutorial.
This tutorial is fairly easy to follow, however, you should have a little bit of previous experience with bead embroidery and should know how to work with Peyote stitch.
€8.00Add to cart
KIT (tutorial included as a gift)
Estefan is a happy fellow who loves nature, especially the Dutch countryside. He is the happiest when he can hop on his bike to get out of the city. He loves to take pictures of windmills, bleat back at the baby sheep in the spring and stop to look at the ducklings swimming on the canals.
€42.00Add to cart
KIT (tutorial included as a gift)
Susanna is a typical Amsterdam girl: she cycles along the canals on her rusty, turquoise blue "omafiets" (grandma bike), enjoys to hang out on a sunny terrace with her friends and sip a cappuccino. Her favorite flower is wisteria, and she loves to dress in the light purple tones to match her beloved flower.
€42.00Add to cart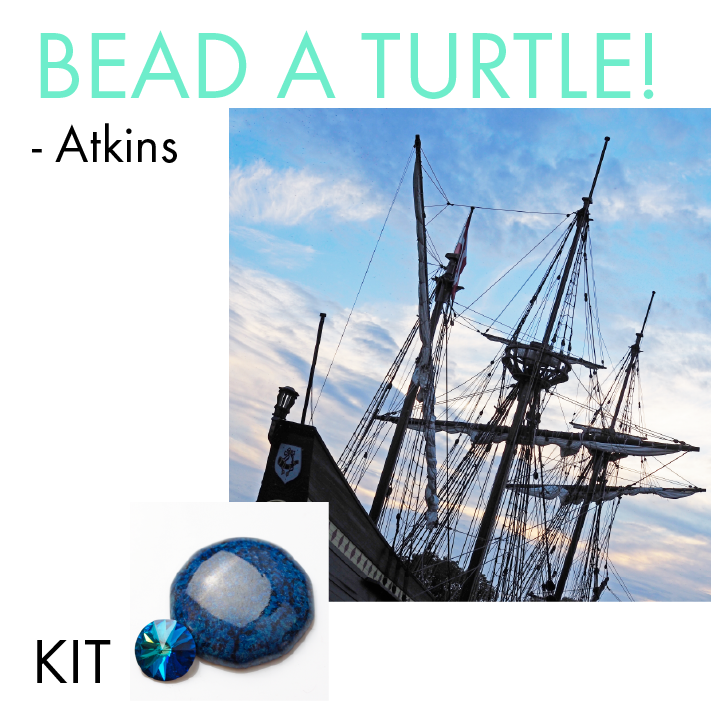 KIT (tutorial included as a gift)
Atkins loves the sea, sailing, tieing sailor's knots and hanging out in harbors.
His dream would come true if you took him on your next vacation, so he could see ocean outside of his home country and meet fellow turtles from all around the world.
€42.00Add to cart
KIT (tutorial included as a gift)
Inge loves champagne. She is a successful manager and her favorite place in Amsterdam is the Stedelijk – the Modern Art Museum. She lives in an elegant canal house and spends her free time at gallery openings. She loves designer clothes and is learning art history in her free time.
€42.00Add to cart
KIT (tutorial included as a gift)
Lisa is young and cheerful, a little bit maybe too naive. She is a student, lives in a squatted houseboat together with some classmates and works as a volunteer. She is fascinated by India and hopes to travel there one day to practice yoga. She is reading about it all she can and hangs out frequantly in the traveler's book shop on Overtoom in Amsterdam.
€42.00Add to cart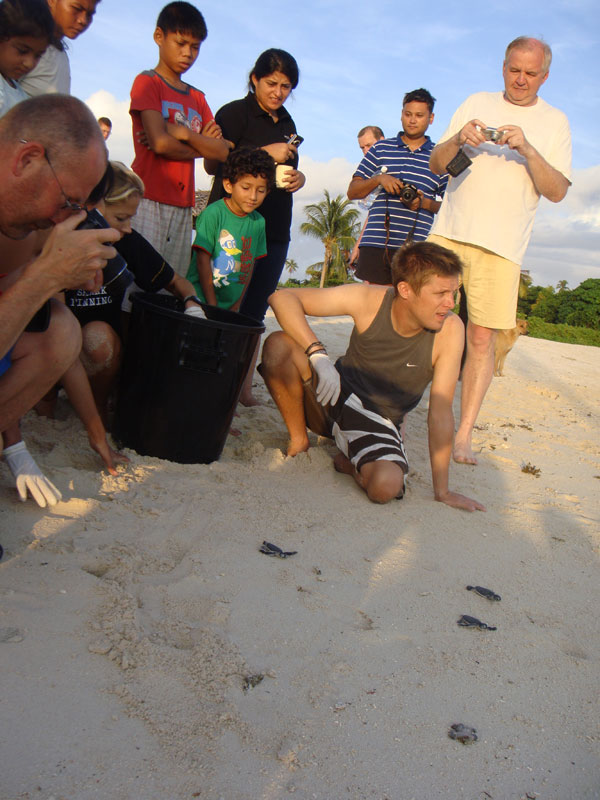 [handmade_titles title="Where do the donations go?"]
In 2011 Scuba Junkie set up Mabul's first and only Turtle Hatchery. With increased development on the island, they were committed to protecting nesting beaches and relocating nests that are laid in areas where the turtles stand less chance of survival.
This program has been immensely successful. Scuba Junkie will pay 5 times the price of an illegally harvested turtle egg to the local community if they inform their trained staff who will relocate the eggs to the Mabul Turtle Hatchery where staff monitor the nests until the hatchlings emerge and are safely set free into the ocean.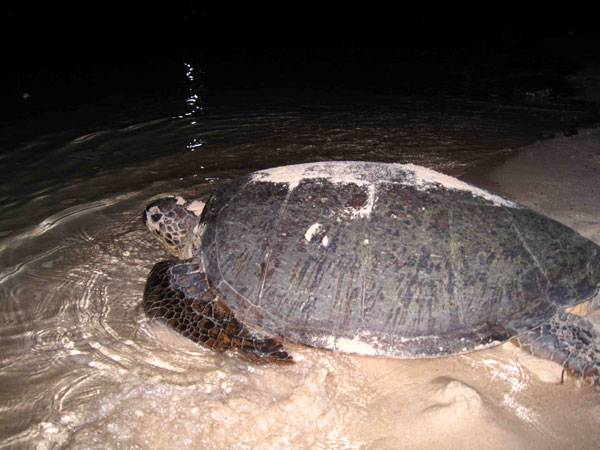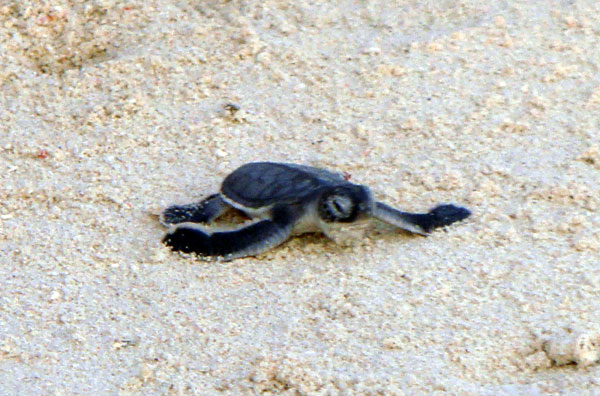 [handmade_titles title="Why does it matter to us so much?"]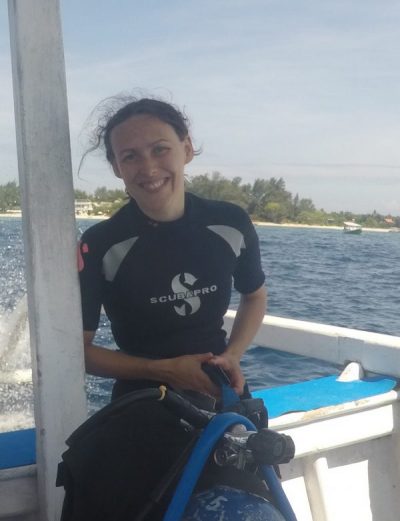 [handmade_titles title="Erika" sub_title="The Storytelling Jeweller"]
Erika used to be afraid of water. The logical thing to do would be to stay away from water, right? Instead, she signed up for an Open Water Diver's course at Scuba Junkie in Borneo.
Getting into the water went ok since instead of jumping she could simply climb down from the jetty. However, not even half a minute after getting into the water she felt somebody hitting the tank of air.
Erika turned around, and there was he (or she): a fully grown green sea turtle. They looked at each other for some long seconds, before the turtle decided to swim away. The course had its ups and downs, as Erika was struggling with her fear. But this first encounter kept her motivated to continue.
5 years later she became an advanced open water diver, with special training for drift diving, night diving, and deep diving. She treasures all the opportunities when she can blow some bubbles, be surrounded by underwater creatures and keep learning about them.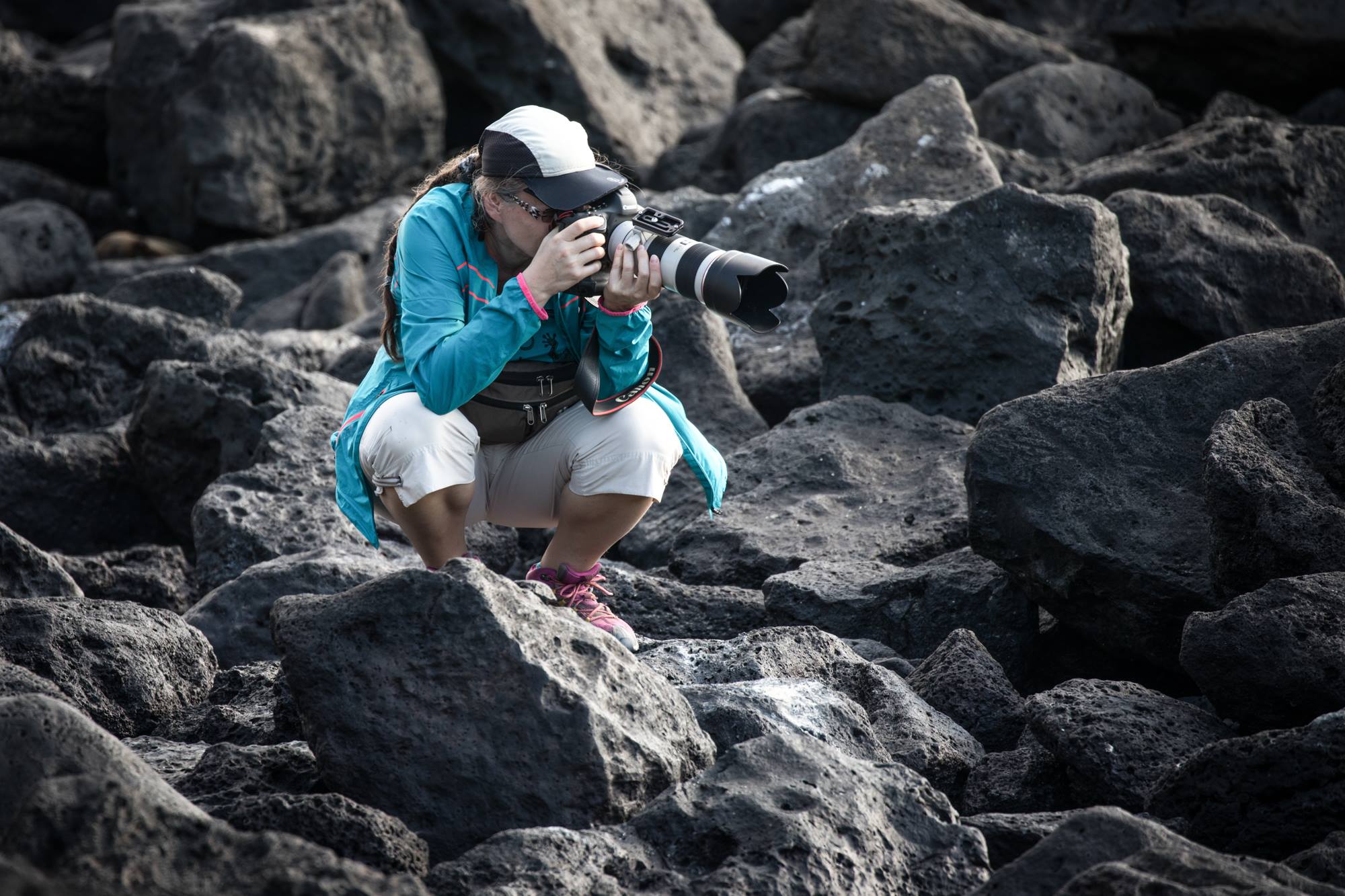 [handmade_titles title="Lenka" sub_title="L2studio.sk"]
Lenka is a successful businesswoman specializing in IT security. And she has several surprising hobbies! Not only does she manufacture the most amazing handmade art cabochons in the world, but she is also a passionate wildlife photographer.
Together with her beloved Stefan they travel to all the corners of the world to take photos of wildlife, specializing in endangered species. They spent time in the high mountains and the rainforests of Equator, visiting also the Galapagos Islands. In Botswana, they were amazed by the great attitude to nature conservation and tourism at the same time. Lenka loves Alaska and California, too.