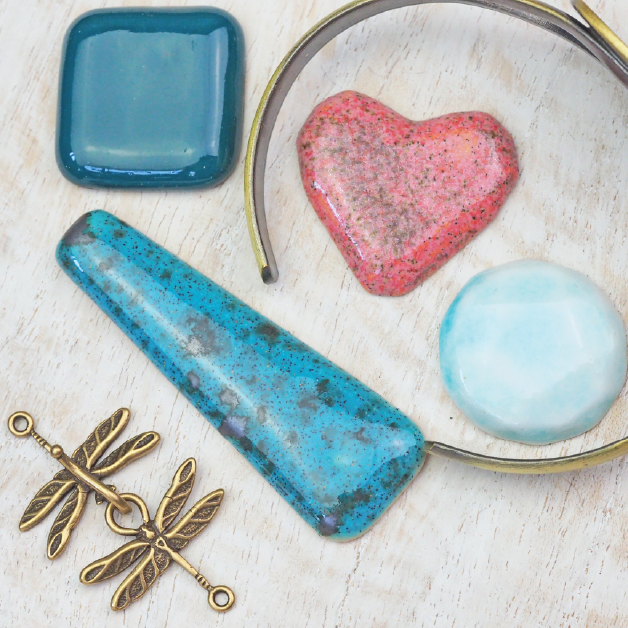 The Beadingschool Community
Beadingschool is much more than beads and beautiful jewelry! As the name suggests, it also comes with classmates. They come from all around the world from Australia and India through Europe, the USA, and Nicaragua. What we have in common is the love of beads and what beading means to us: a colorful, calming oasis, an opportunity to slow down, and to play.
We meet and bead together in a dedicated group on Facebook. We share our creations and help each other when someone has a question. But what really brought us together are the weekly live #NoOneHasToBeadAlone classes, keeping each other company all the way since the first lockdown started in March 2020, and the 'afterparties' in the Club when everyone is showing his or her creations beaded during the workshops.
Being kind to each other and aiming to give more to the group than what one is hoping to receive are values that we share and what makes the Club a special place. Membership is a gift to those who placed at least one order for beads or tutorials from Erika. If you have already done that, click here to join now! Please answer all three questions and wait for the next Monday, when new memberships are approved.
If you haven't ordered yet, we recommend starting with downloading some of Erika's free tutorials or watching her Youtube videos to get a taste before you make a decision to spend money. It's also a good idea to sign up for the Beadingschool newsletter. After signing up, there's a surprise coming: for 2 weeks, every third day you'll receive beading patterns directly to your inbox.
We are looking forward to having you!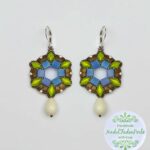 Once a week you can leave all worries behind. We come together, spend time together and share our passion. No matter what skin color you have, what country you come from or what belief you have. You are just free and happy about the work of others and your own work. That gives me strength to go on and on. Thank you so much, Erika!
Manuela Hamm, Germany
I am fairly new to this group but as soon as I joined it I felt like I had found a gold mine! It felt like coming home to my friends and sisters. Kind, wonderful and giving members who were always giving a positive word of encouragement or even sharing a recipe. We are all very lucky to have each other. It really is a sisterhood, as someone called it one day! We are so blessed to have Erika and Ivett leading the way! I can't thank these lovely, kind, beautiful women enough. Erika comes to us twice a week and always with a beautiful smile, a positive vibe and much patience along with the offer to help more later if we get stuck. Thank you seems such a simple thing to say, but it comes from my heart.
Johanna Bauer, USA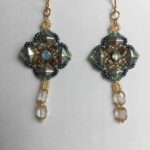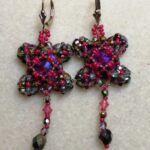 As a disabled person I often feel cut off from the world. Erika's lovely #noonehastobeadalone sessions mean just that. It allows me to connect to people across the world in a common hobby. I've learnt so much and have such a good time with everyone I wish it was more than once a week. Every Friday I'm not alone, I'm at a virtual bead party and everyone is invited. My week would be much lonelier without them.
Cheryl Jackson, UK
I look forward to every Friday for our time together! Beading alone is not as much fun and I really welcome the professional instruction we get from Erika as well as the insightful comments from the other beaders. The best part is knowing that Erika has
connected people from all around the world in a common purpose, making beautiful jewels that bring much joy at time when we really need it. Seeing the skills of so many people as well as Erika's amazing talents that she so willingly shares with us every week gives me hope for the future of our world.
Beverly Donofrio, USA