This is what I can do for you if you are…

People are busy. And anyways, it's sometimes better if they live the organization of a special event for professionals, like you.
If you like these possibilities
or have a different idea,
don't hesitate to contact me!
Looking forward
to work with you!
Erika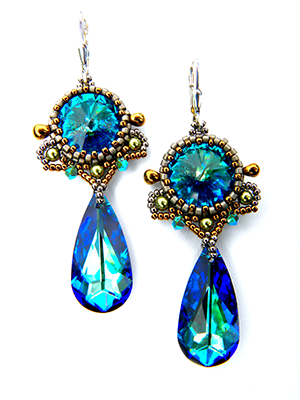 Add jewelry-making into your portfolio of services.
A major event like a wedding is (hopefully) a once-in-a-lifetime experience. While it's rewarding and at the end most of us remember the smiles and candle light instead of the daring hours of choosing the perfect shade of the dress and combination of flowers, it really helps if everything can be sorted out through one event organizer company.
Jewelry is an important part of the outfit of the bride, the bridesmaids, mother and mother-in-low, and in case of wearing cuff-links in the case of the groom, too. Tell me more about of the event you organize, so I can design matching accessories for your customers!
I can make your event special.
Are you looking for an interesting activity for a hen party? The girls and the bride-to-be can get together and make their own jewelry for the big day!
Would you like to organize a team-building, where the participants' patience and creativity gets tested and developed further?
Or would you like to construct a luxurious corner at your festival / gala / party, with a demonstration of jewelry making? The ladies could even try on the exhibited accessories and get their photos taken in this special outfit.
An easy and quick solution. You won't even need a graphic, because I can design a banner for your shop myself.
Your business can be featured on my website.
This website is much more than just a gallery of my own work. It features articles, interviews and offers inspiration and high quality resources for beaders and crafters. And your business can be featured here!
By answering my questions and sending me photos you can introduce yourself to your current and future customers on a different level. Reading your story and some behind-the-scenes information creates deep engagement. If your business is located nearby Amsterdam, The Netherlands, I am more than happy to visit you.
If you want, you can also offer a goody pack for a lucky reader or a special discount / coupon code for a purchase.
Do you need accessories to complete your employee's outfit?
It's easy to look elegant and neat, but you want your hostesses to be remembered, not just complimented, don't you? Of course personal charm and  professionality can't be substituted by anything else, but to make a memorable presence you need to have every detail in place. In case of an outfit the accessories represent the icing on the cake. It can be a decent set of earrings and necklace for a business-oriented training or a daring and chic headpiece for a show in the evening.
I accept sponsored posts for beadingschool.com.
Yep, true. You can send me a text and pictures you would like to show to my audience. The article should be a well written, original content (min. 300 words) and the images must be free of copyrights under Creative Commons CCO or owned by you or your company.