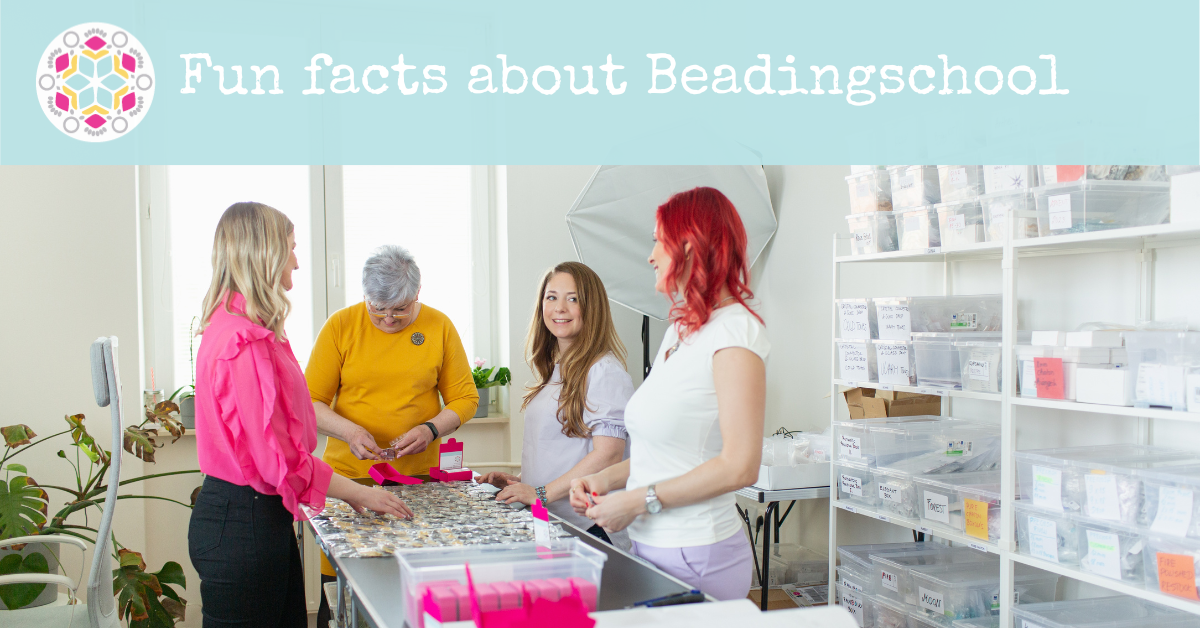 10+1 FUN FACTS about Beadingschool
Do you remember, when I reached out to all of you lovely Beaders at the Beadingschool Club and asked what you were curious to learn about us? I was delighted to receive so many responses with many creative, thought-provoking, and exciting questions.
Now, it's our turn to give back and provide you with the answers you've been waiting for!
I hope you'll enjoy reading the fun facts about Beadingschool! 🙂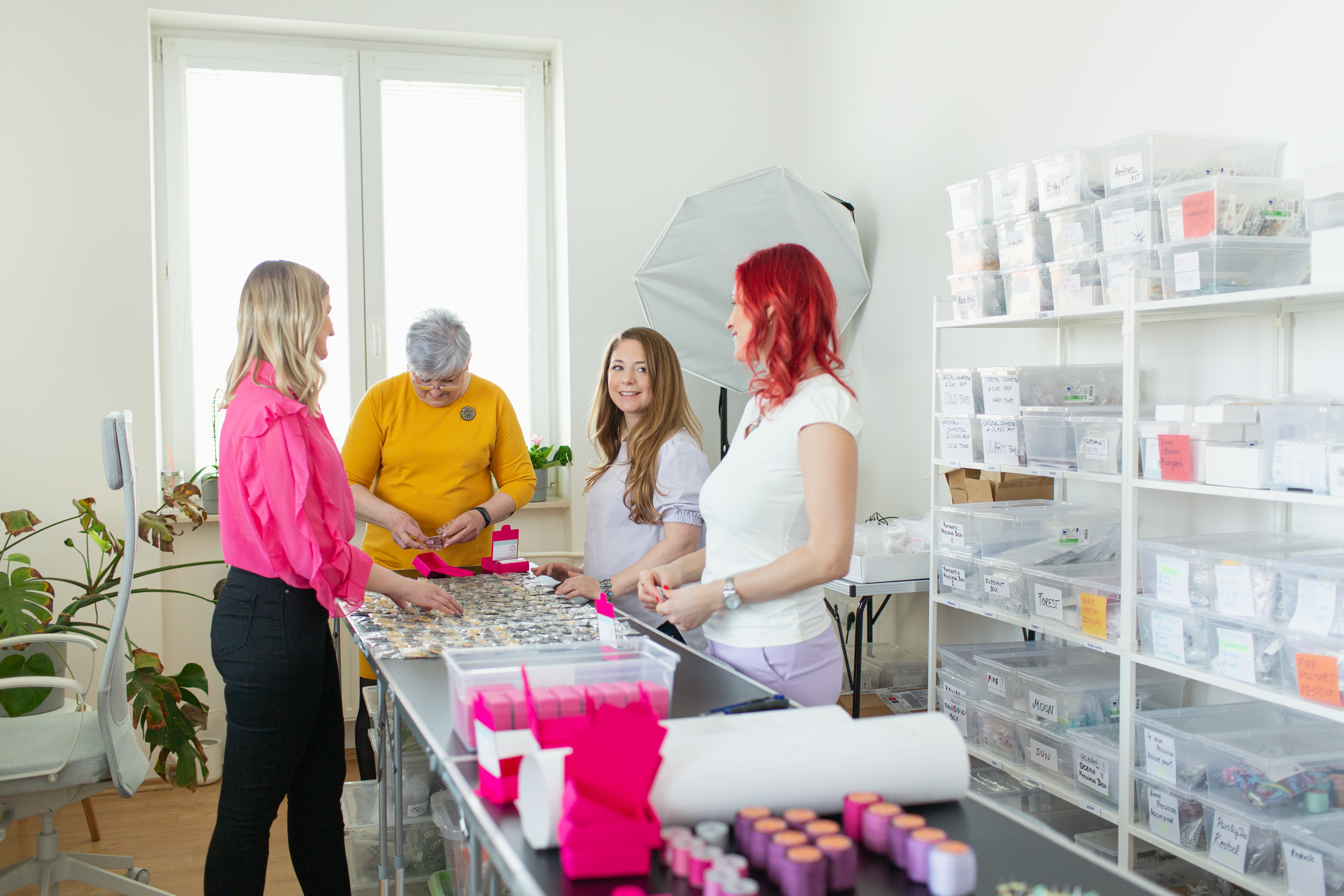 When someone asks me "What is Beadingschool all about", what should be the best answer, good for the continuation and success of Beadingschool?
Erika: When someone outside of the beading world asks me what Beadingschool is about, my answer is not about the Bead Shop, even if that's what you might see first. Our mission at Beadingschool is to make beaders happy and proud of what you have accomplished and help your beading wishes come true. 
I can talk a lot about what we are doing at Beadingschool and how we try to make beading wishes come true, but I think our beaders are the best when it comes to describing it 🙂 We asked in the Beadingschool Club, what Beadingschool brings to life, why do you like being here. You can read on the Beadingschool Blog what YOU responded. 
How does the Treasury Team decide on the gifts to include?
One of our goals is to know our beaders as well as possible. We look at what is in the order and we often know about the preferences of colors and materials – then we look into the Gift box and choose what we think is the best match 🙂
How do you pack so many lovely things in those small boxes? Try as I might, I can never get them in the same way! 
This is a frequently asked question among you lovely beaders, so this is why we sometimes show you Beadingschool's magic in little sneak peek videos. First, and the most important thing is that our Anna always has her coffee shot before starting 😀 and a few seconds later extreme happiness is all packed in a small box!
I was wondering how many of you have to travel long distances to get to the Treasury?
The Treasury Team lives in Komarno, so everyone can reach it by walking 15 min. max 🙂 Actually, that's one of the things we love about the Treasury.
Are there more coffee or tea drinkers in the Beadingschool team?
Coffee/Tea would go 50-50%, but the volume of coffee per day probably wins 😀 Erika and Adam both have at least two double shots daily – a cappuccino in the morning and an espresso after lunch.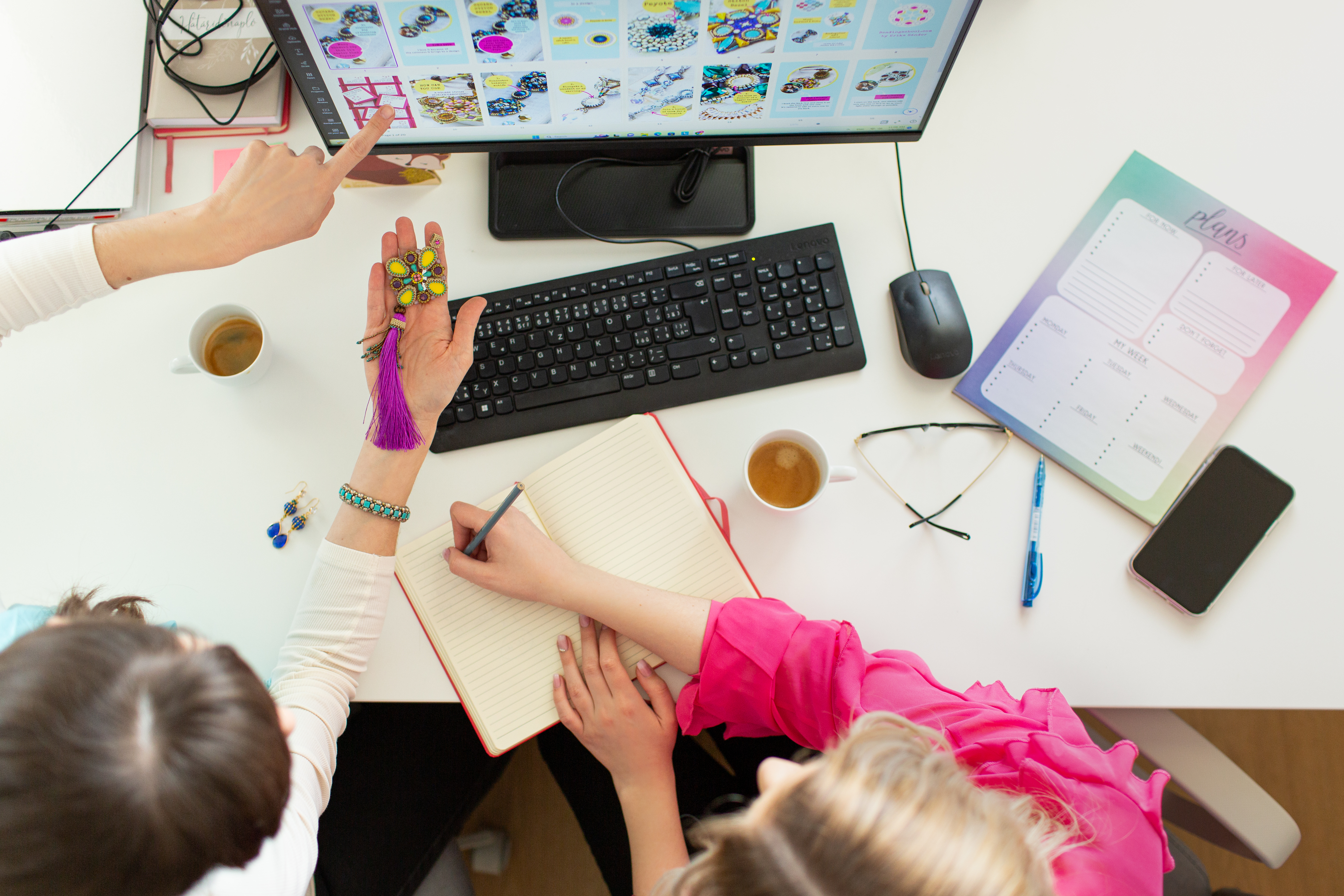 I wondered how many languages all of you speak? 
Hungarian is most of our's native language, besides this, we speak Slovak (Veronka and Zuzi's native language), and English. Andrea, our leader of the Treasury speaks Czech, too, since she lived and studied in Prague for some years. Erika and Adam speak a bit of Dutch since they live in the Netherlands, and Erika is learning Spanish.
Besides beading, what other hobbies/interests/activities are the team members passionate about?
Not only the beads in the Treasury, but also our team members are really colorful characters. Timi, Edina, Heni, and Bea love nature and travel, Anna is a patchwork addict. Andrea likes yoga postures. Zuzi loves to explore new places for inspiration, Veronka loves to bake. Adam is flying fighter jets in his free time (on a simulator on his computer), and recently he started to volunteer as a trainer in his bootcamp group, exercising in the park together with friends. Erika enjoys sports: cycling, pole sport, salsa. The both love traveling and getting to know far-away countries!

You can find out more about our hobbies/interests here 🙂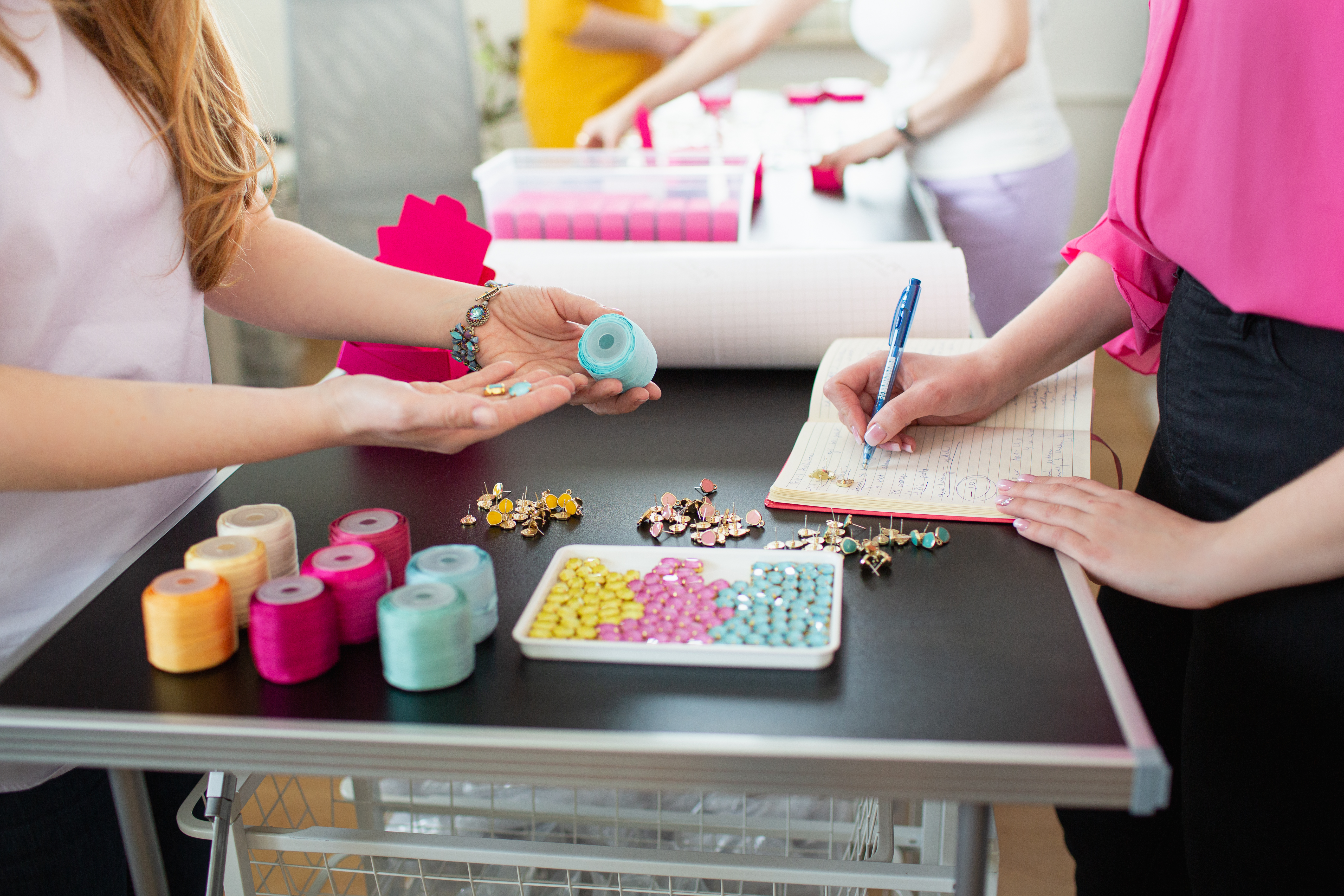 What are the top tutorials in each category (eg bracelets, earrings etc)? 
The most popular ones are the Alizarin pendant from Lucia's Light Theme, Spring in Rome by Ruxandra from the Dolce Vita Theme, and the Soldanella bracelet from the same Box as Spring in Rome.
Erika, what are your favorite pieces that you have made?
My favorite jewel is usually the one that I have just finished 😀 I think many of us feel the same way. I think the reason is because I am 100% 'immersed' into it, my head is full of ideas on how I could develop it further, connect motifs in an interesting way, what kind of colors would I like to try with it, etc. At the moment my fav pieces are, of course, the three jewels that I designed for our Birthday Week!
If I really had to pick only one, then it would be the Borneo necklace that I made for the Battle of the Beadsmith some 10 years ago. It's far from perfect, I don't like the clasp and I lost the skull hanging from the bottom. However, the story behind it still means a lot to me: I made it after returning from a month in Malaysia, spending 2 weeks in Borneo, and traveling alone for the first time in my life. Shortly after coming home, a rough time has begun in my life. I kept walking, one step, one day at a time. It's the necklace of a warrior as I like to put it, thinking about the beautiful island and country that I got to know, but also about me not giving up my own personal fight. 
Fun fact: during the first 2.5 weeks of the journey to Malaysia I had two lovely travel companions: Timea who used to teach English to our Treasury Team, and Andrea – our COO and Leader of the Treasury! 
Thank you for your enthusiasm, lovely ladies. If you have any questions left, leave us a comment here! 🙂
Reader Interactions