Inspiration for new jewerly comes in many different ways. My bead mat got a bit disorganized while I was beading Erika's Jaipur earrings earlier this year. Oval cabochon turned in angle and glass drops in metal setting were around it. I realized they looked like a little person with  the cabochon like its belly and drops like legs. Bezeled rivoli for the head… This cute project called for life. I kept one small oval, two drops and one rivoli in the corner of my bead mat and kept returning to the idea of making fun earrings or pendant.

I wanted these little beaded people to picture my kids – boy and a girl.

Some time passed and I got beautiful of L2Studio triangle cabochons in special sale by Erika. They were larger than the oval cabochons I had, what makes them ideal for a pendant. I decided to use bead embroidery you can learn from Bead a Turtle! or Traveller. I also involved my 4 years old son into the decision making about colors and components as this jewel was about him and his sister.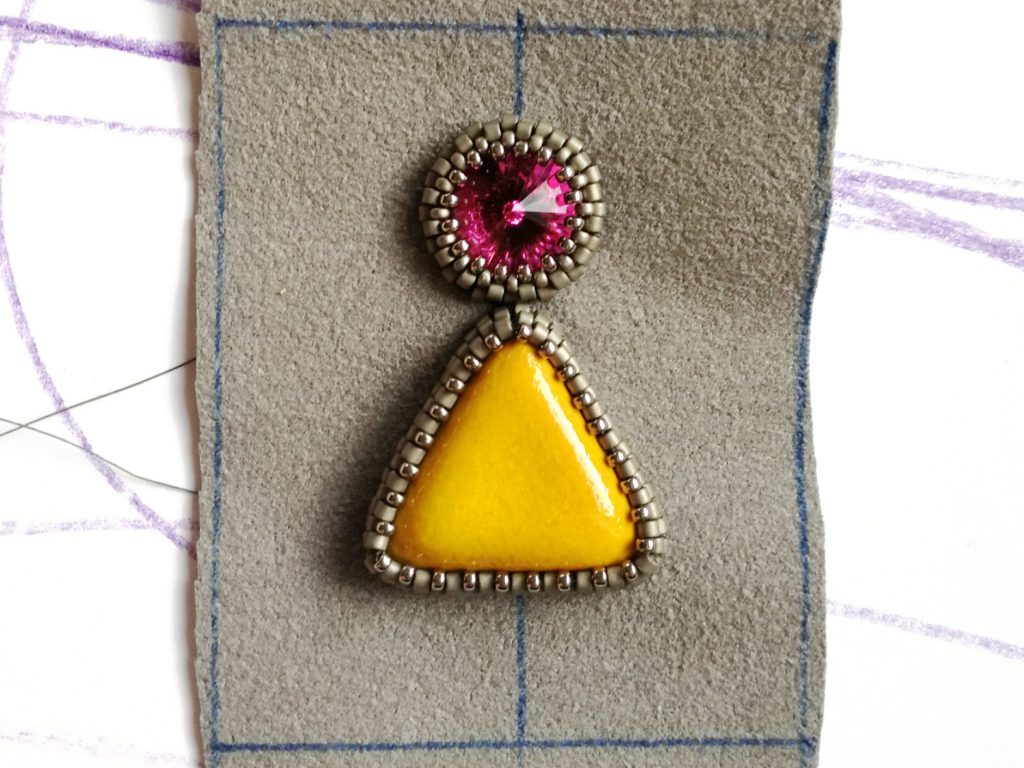 When I finished my son asked: "Mommy, are you going to bead our hair, too?" I've been thinking about this for some time – short beaded hair for him and one ponytail for my girl. It is possible with bugle beads and 15/0 seed beads, no doubt. Truth is I like them as they are now. I'm also afraid he won't stop with ideas and suggest to draw little faces to rivolis with a marker 😉

The first person who saw these two little buddies was my mom and she loved them. I'm already making a brooch for her. It will be a little girl so she is never alone. I decided to use L2Studio cabochon and 12mm rivoli in the color of her birthstone.

Who is this jewelry for?
YOU! Create your own little buddy who will picture you.
Moms – use birthstones of your children.
Your friend – a beaded portrait about you.
Everyone who likes fun, original jewelry with dynamics in hands and legs.
How to make your own beaded buddies?
Inspiring tutorials:
There are many ways to personalize your jewelry:
I have enclosed the original picture as I presented it in our Storytelling Beading Club on Facebook.
It's a great community and place, come and join us!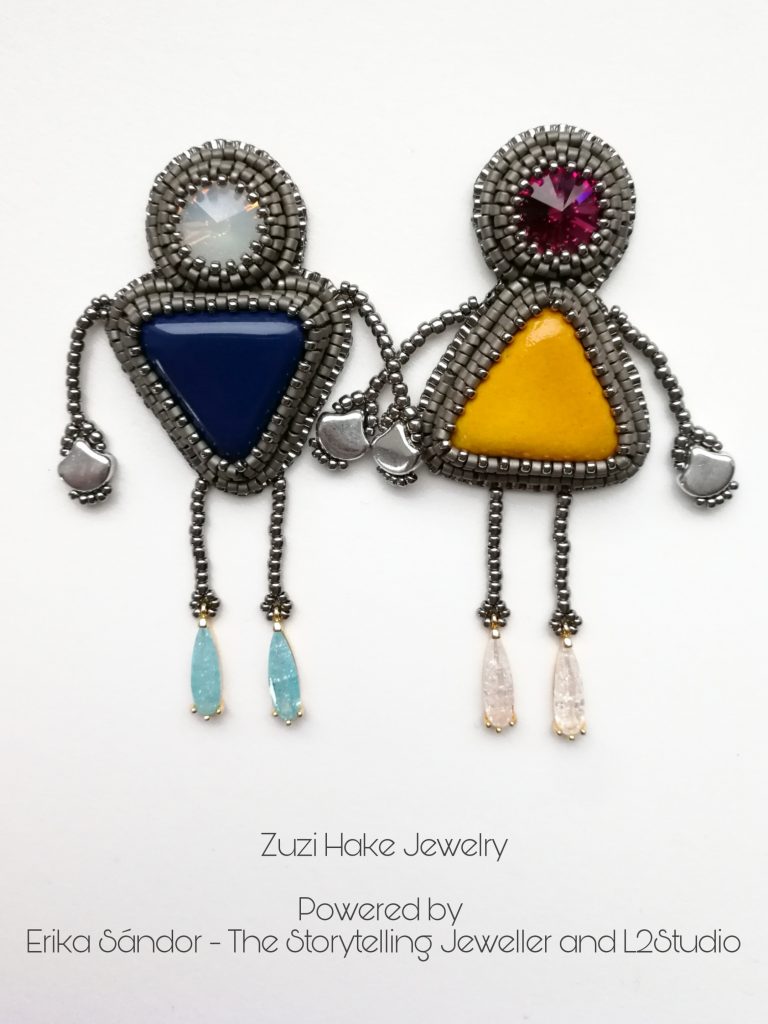 Zuzi Hake Jewelry for Erika Sandor – The Storytelling Jeweller.