Here in the beading world, we love beautiful pearls, crystal cabochons and beads! I have been working with Preciosa components for years, cup chains being my long-time favourites. Shiny and matte surfaces, colours that I haven't seen before elsewhere… I especially like the combination of AB coatings with a raw metal surface – the cup chains look like out of the atelier of a luxurious costume designer, waiting to be applied to the garments of Marie Antoinette or Queen Elizabeth for a new film from Hollywood. 
Since January, there are literally hundreds of kilos of Preciosa crystals moving through the hands of the Beadingschool Team, and traveling to you. Close to a thousand Preciosa crystal and pearl boxes arrived to 5 continents, and made hundreds of beaders happy by knowing that they still have access to high-quality, beautiful components even after the big changes going on in the crystal market.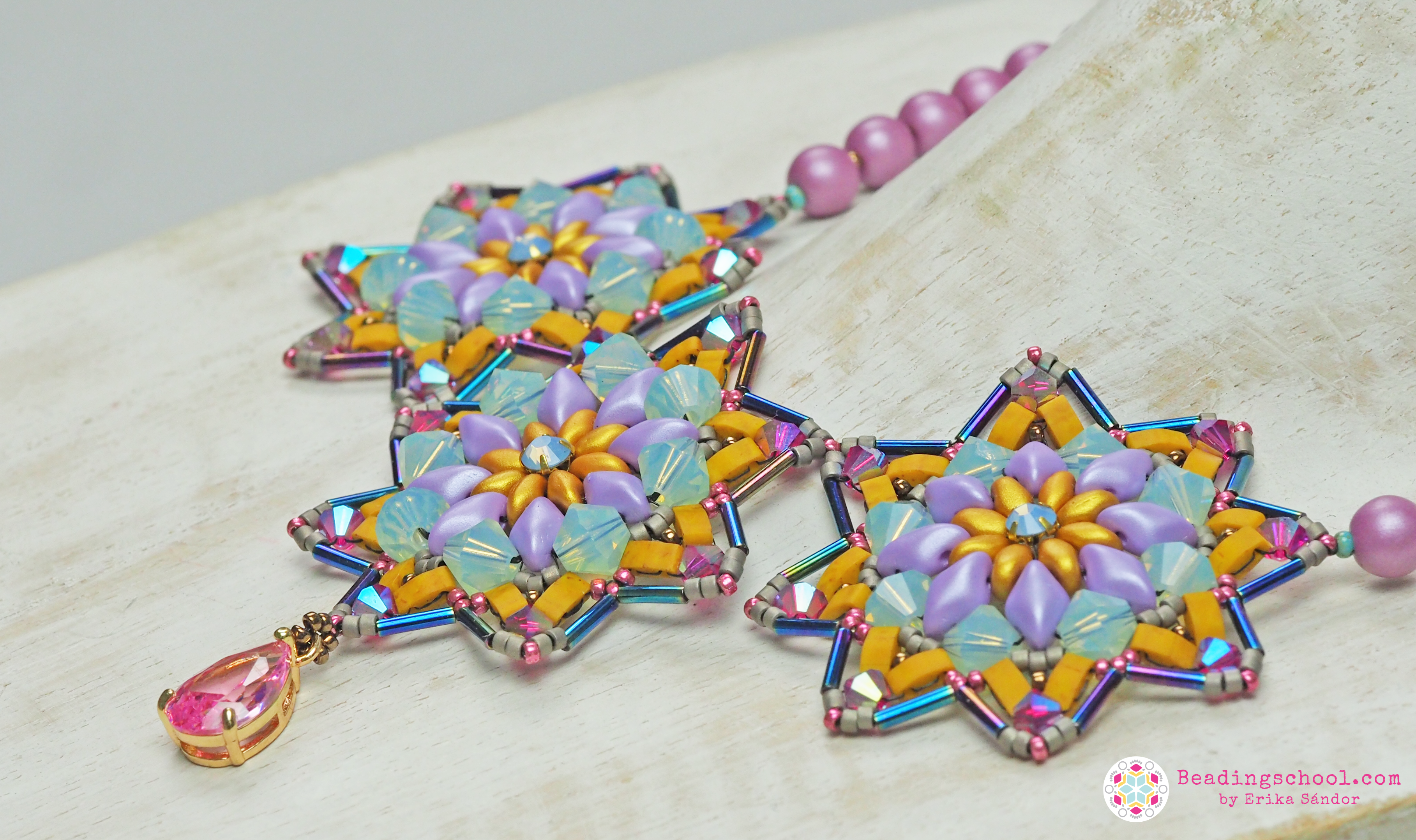 Today, we are happy to share some big news with you: Beadingschool is from now one of the most important partners of Preciosa crystals in the beading world, and we are excited to be allowed to use the special 'Preciosa for Creators' logo on our website.
It means that we are in an intensive cooperation with the headquarters in the Crystal Valley, Preciosa trusting us that we present to you their beautiful products in a way that they can be proud of.
To celebrate this huge step, we bring you a full week focusing on Preciosa crystals!
Every day, we will widen the selection of a specific category, and start a big 20% sale for those specific components, old and new colours, too. Moreover, even cup chains will be discounted (7%) and all our special collections (Preciosa Crystal and Pearl Boxes, sew-on rhinestone and bicone bead boxes) can be yours with a 5 euro additional discount!
All the special offers  will go away at the same time, at 5pm CET on 19. October 2021.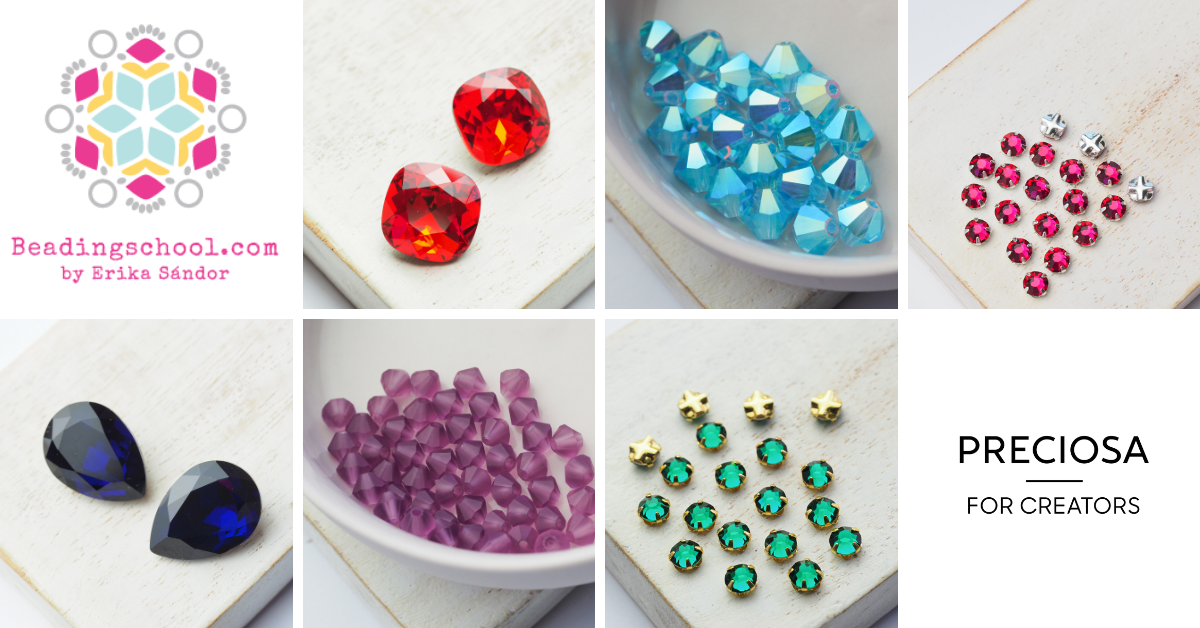 PRECIOSA WEEK!
This is the plan, but please make sure to read until the very end to find out about the gifts that you can get with your orders! The deals will be activated daily at 5pm CET.
Tuesday (12. October) – cabochons (all round stones and fancy stones)
Wednesday (13. October) – sew-on rhinestones and sew-on rhinestone boxes
Thursday (14. October) – cup chains (7% discount)
Friday (15. October) – nacre pearls
Saturday (16. October) – Preciosa Crystal and Pearl Boxes
Sunday (17. October) – Preciosa gift shop – NEW!
Monday (18. October) – Preciosa beads (bicones, Bellatrix and faceted round beads), bicone boxes and extras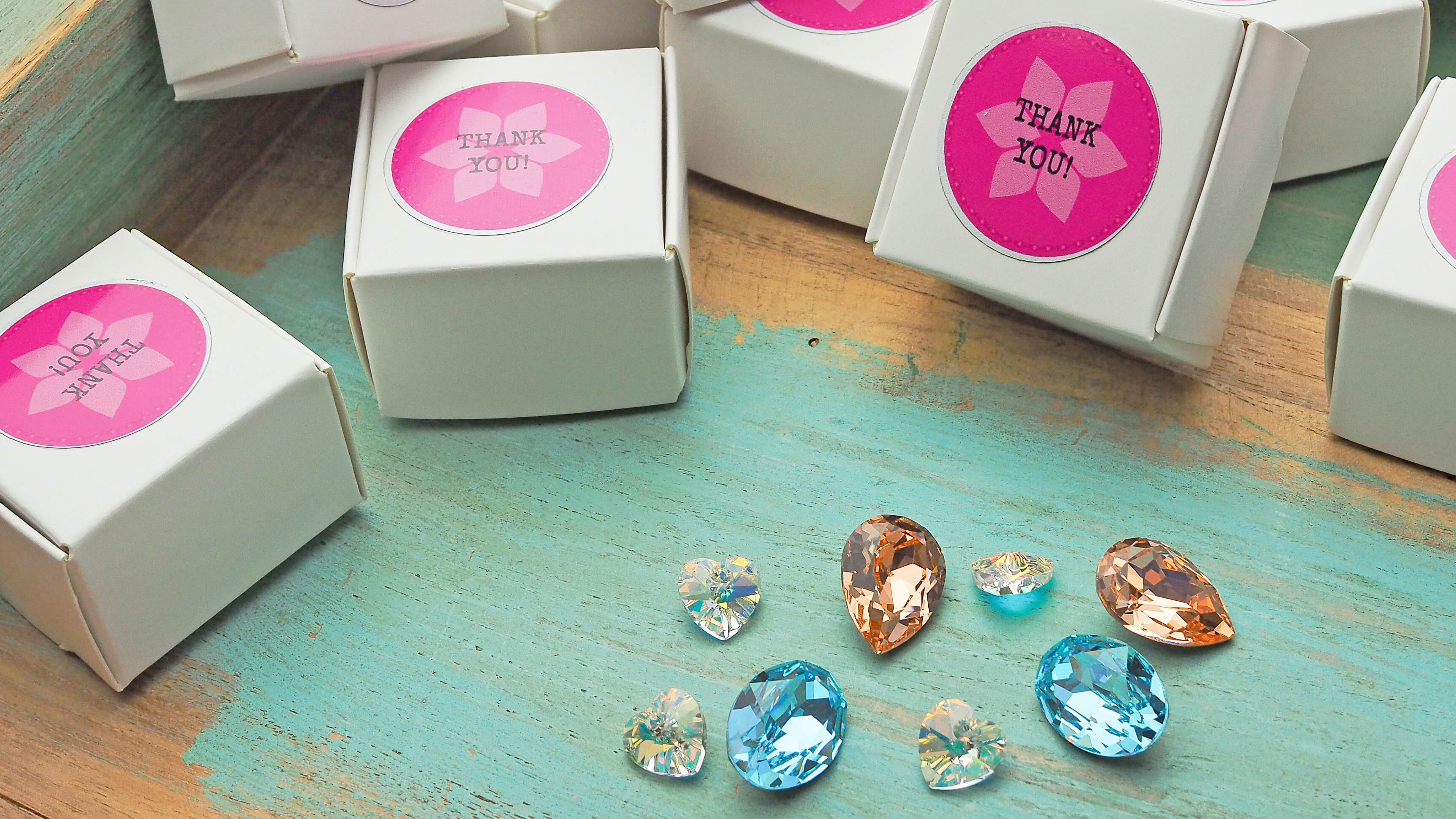 GIFTS
If you order Preciosa crystals for at least 50 euros, we'll send you a MINI PRECIOSA BOX of 10 euro value!
Below 50 euro orders you'll receive a pair of Preciosa fancy cabochons (cushion cuts, ovals, etc.).
We have one gift prepared for every beader (1 gift / beader, not 1 gift / order), and the MINI PRECIOSA BOXES are limited in stock! 
FREQUENTLY ASKED QUESTIONS
WHEN WILL YOU SHIP MY PACKAGE?




We expect the majority of beaders wanting to take advantage of multiple deals, so we'll send out your orders after the whole Preciosa week (from 20. October). If you'd like us to send it sooner, please leave a message in the order message field.

IS IT POSSIBLE TO COMBINE THIS WITH ANOTHER DISCOUNT?




It's not possible to combine the PRECIOSA WEEK discounts with any other discounts. 

I ORDERED CABOCHONS TODAY, BUT THE DEAL WILL START TOMORROW. CAN I HAVE A DISCOUNT ON THAT ORDER?




If you are waiting for a specific category, for example cabochons, then you have to wait until that specific deal starts. It's not possible to apply the discount for items that you bought before the deal starts, and it's not possible to make reservations.

IS IT POSSIBLE TO COMBINE ORDERS?




You can combine multiple orders into one package – please make sure to select the 'Join with order in progress' option while checking out, so you don't pay twice for shipping.

DO I NEED A COUPON CODE?




No, you don't. We'll handle everything so the discount will be applied automatically.
Let us know in a comment, how do you like Preciosa crystals!
Wishing you lots of fun creating:
xxx Erika and the Beadingschool Team