Do you also have your favorite  L2Studio cabochons you just adore, but never use? I know you do. Almost every beader has them. The pieces we treasure a lot. Sometimes too much. We are afraid to use them in beadwork because we don't want to spoil them. Or we doubt we will like the final jewel and we'll regret we used THAT cabochon. Does it sound familiar? A lot? Or just a little bit.
I confess I struggle with this all the time. I got recently several kicks that ensured me it's ok to face these fears and I need to make decisions at a certain point. It boosted my creativity to spread joy and forget about fear.
I just felt under pressure as I wanted to make some amazing-looking jewel and I had just one try! I asked a very simple question – How often do you want to wear it? The answer was simple: A LOT!
This brought me to basic peyote bezelling, Erika used in her Traveller bead embroidery tutorials. I added just two rows of embellishment with Preciosa rhinestone cup chain and a ball chain. I knew I wanted to use the 2in1 brooch and pendant holder.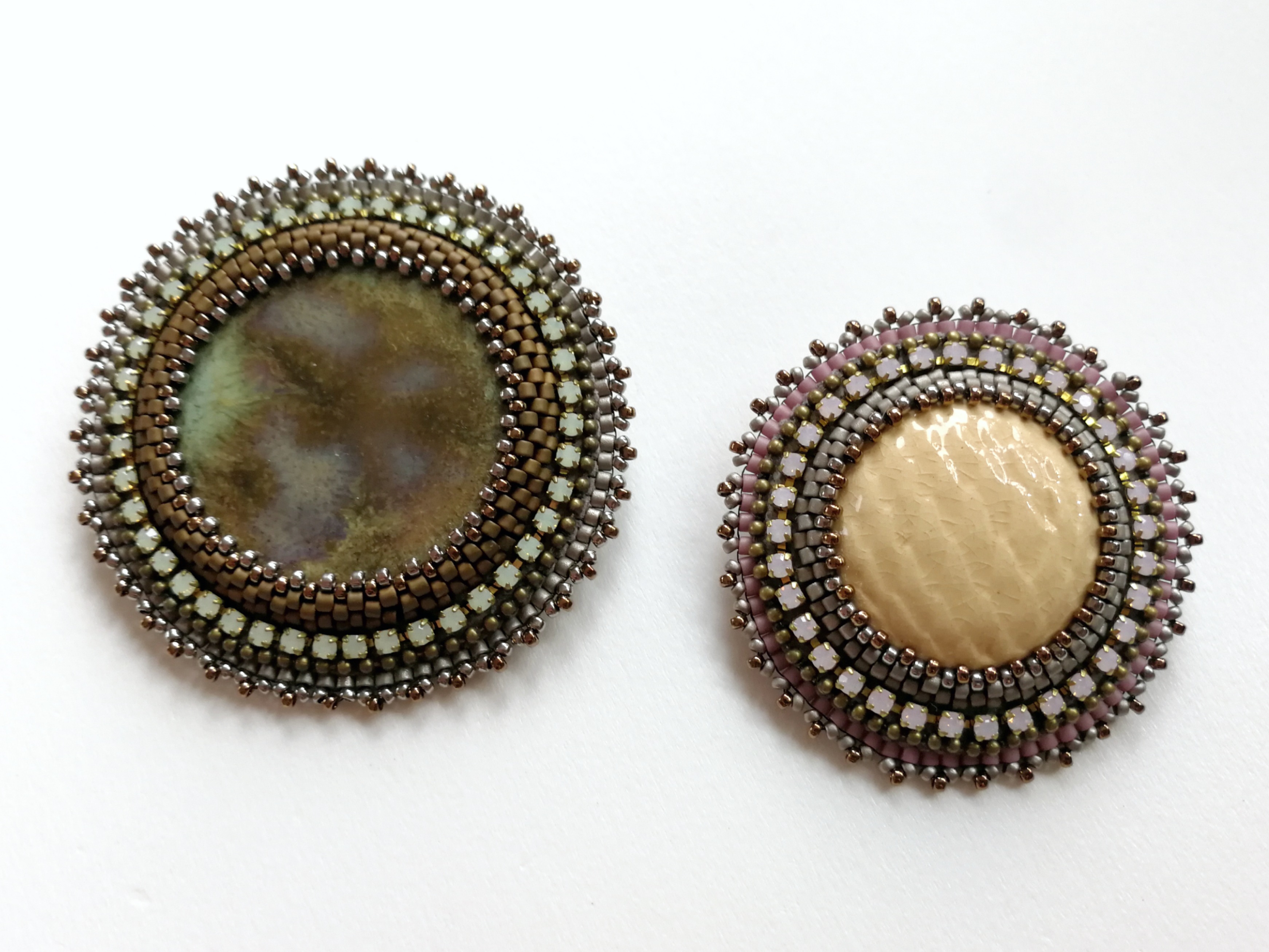 Then I got an idea to make another single pendant and connect these two pieces with chains sewn to the edges, making a double pendant. I planned to use the pendant/brooch base on both, so I could change the look by rotating the pendant upside down…when I realized, it can be the double-brooch thanks to the component.
I wanted to make two separate brooches connected with chains for a long time
Slovak and Hungarian folklore is very rich when it comes to traditional clothing and accessories. Sharing history, we can see many similarities. We have a specific double-brooch called "dragún" /dragu:n/. It has two parts with a pin and is connected with a chain. It is used to clip the scarf, cloak, cardigan in the front, and tighten the coat in the waist area in the back. Something pretty with practical use – just the way I love it!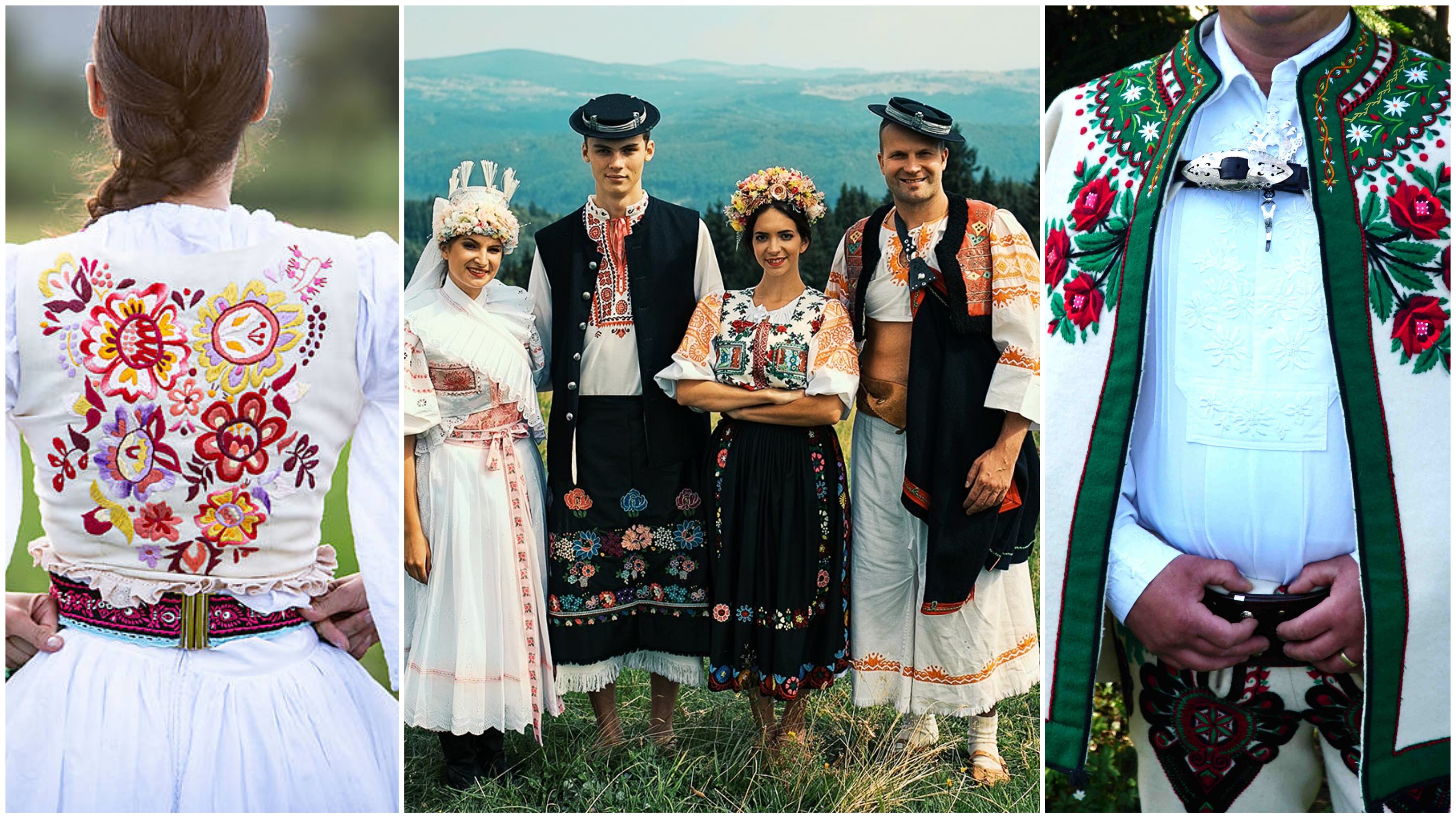 It's been burnt to my mind since childhood, every time I saw folklore group performances, pieces of TV shows, or local festivals. It was part of the outfit. No wonder I keep coming to the idea, updating it to fit the material I had and worked with. It developed in these areas:
material,
color,
shape,
embellishments,
versatility.
Two times 2in1 and more…when the idea grows
It started with two elements, bezelled art quality cabochons, that are a simple pendant or a brooch. I worked with similar tones of Miyuki seed beads in both, where is a connection in color. Cabochons don't need to be a certain color match, they don't even have to be the same size or shape!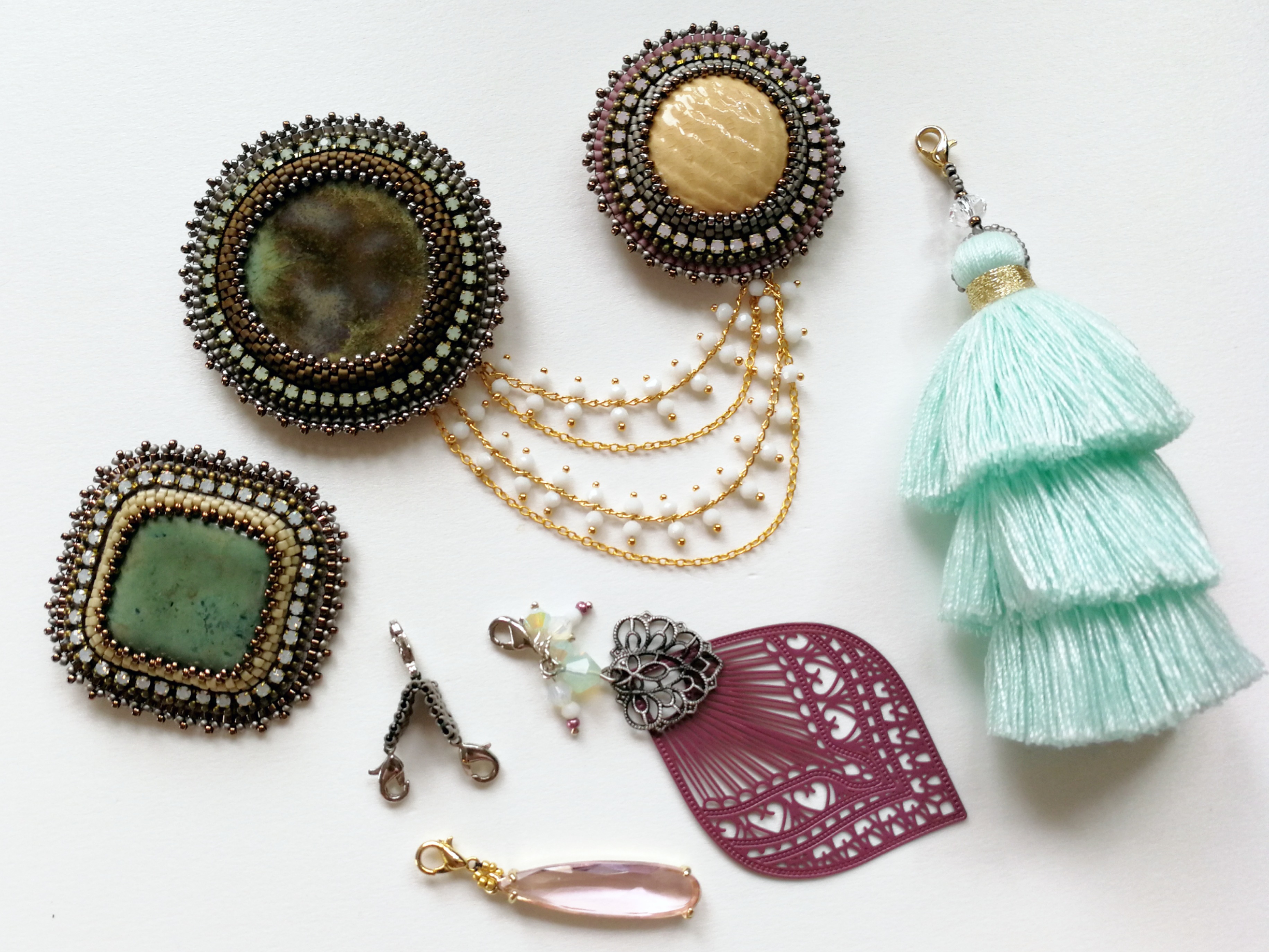 Pendant, necklace, or brooch?
If I want to make a simple pendant into a larger piece I simply change the leather necklace to a chain. I created new space and possibilities by adding a jump ring to the back bottom side of the pendant. This allows me to hang different embellishments ended with a small clasp.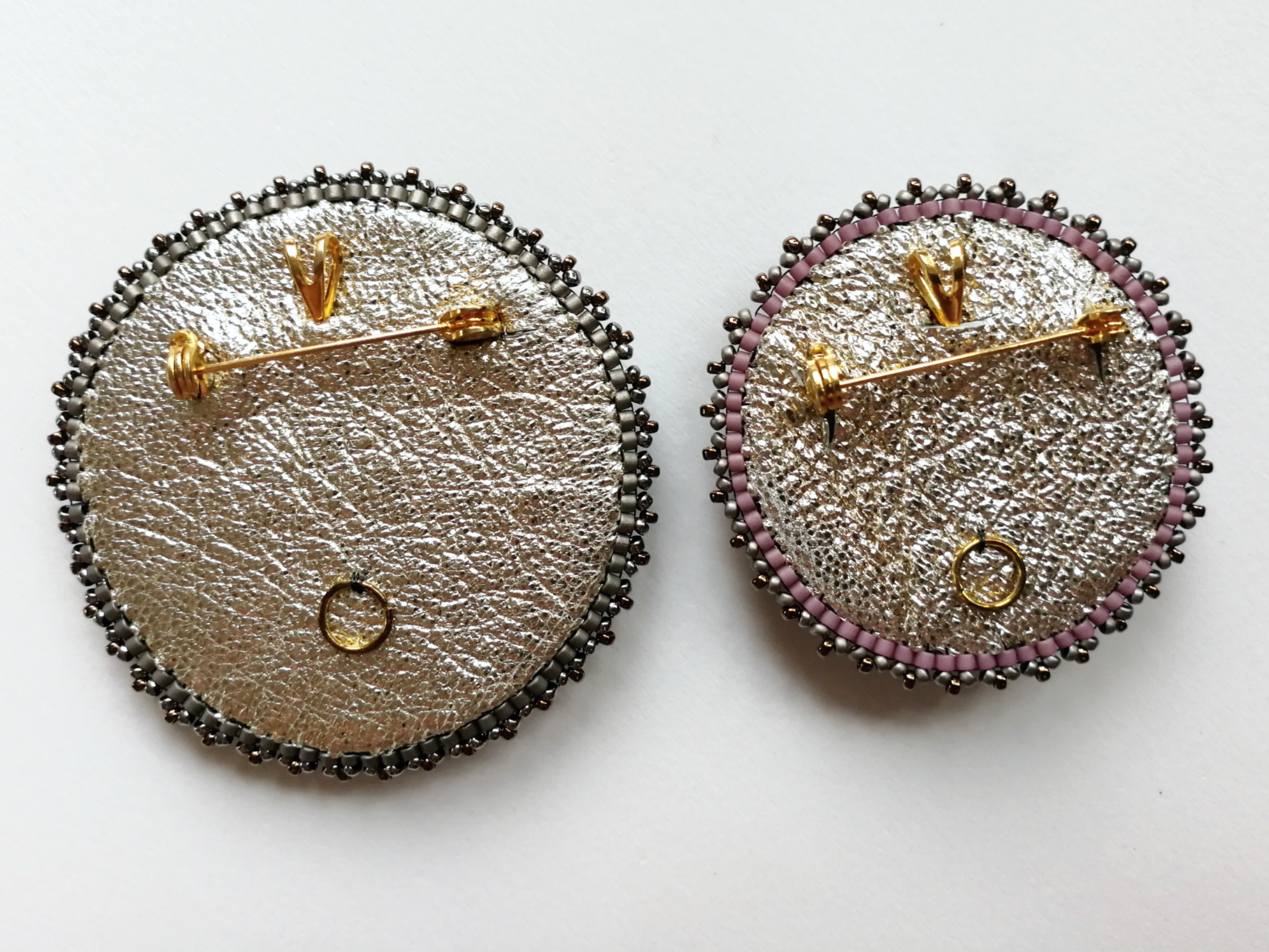 Tassels
I took the tri-tassel from the Summer Spirit Box 😉 It matches both pendants so I have two different jewels I can wear.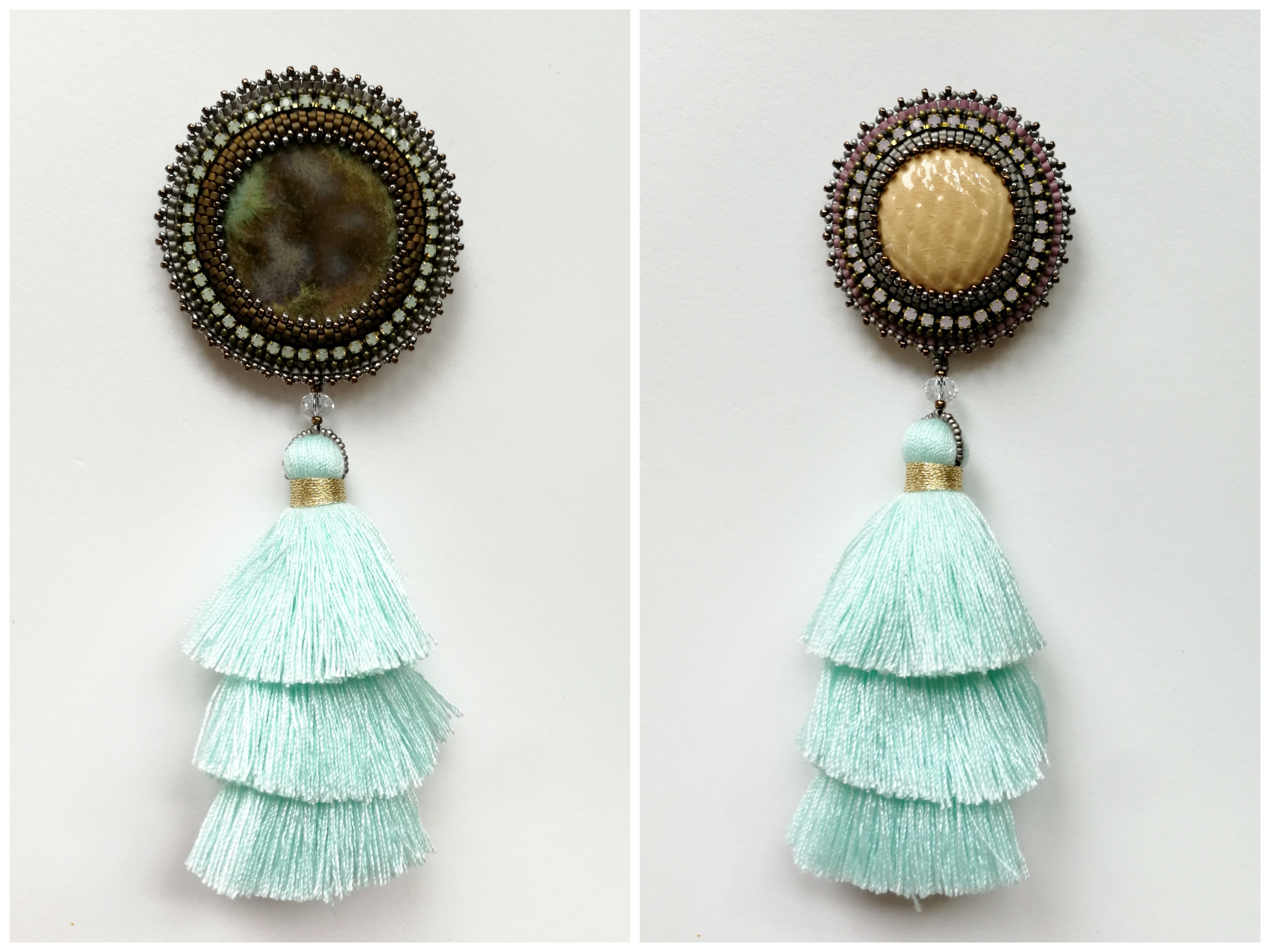 Filigree pendant
I worked with pliers to create a filigree-based pendant, mixing the colors so it fits well with each from the pendant. I got two new styles 😉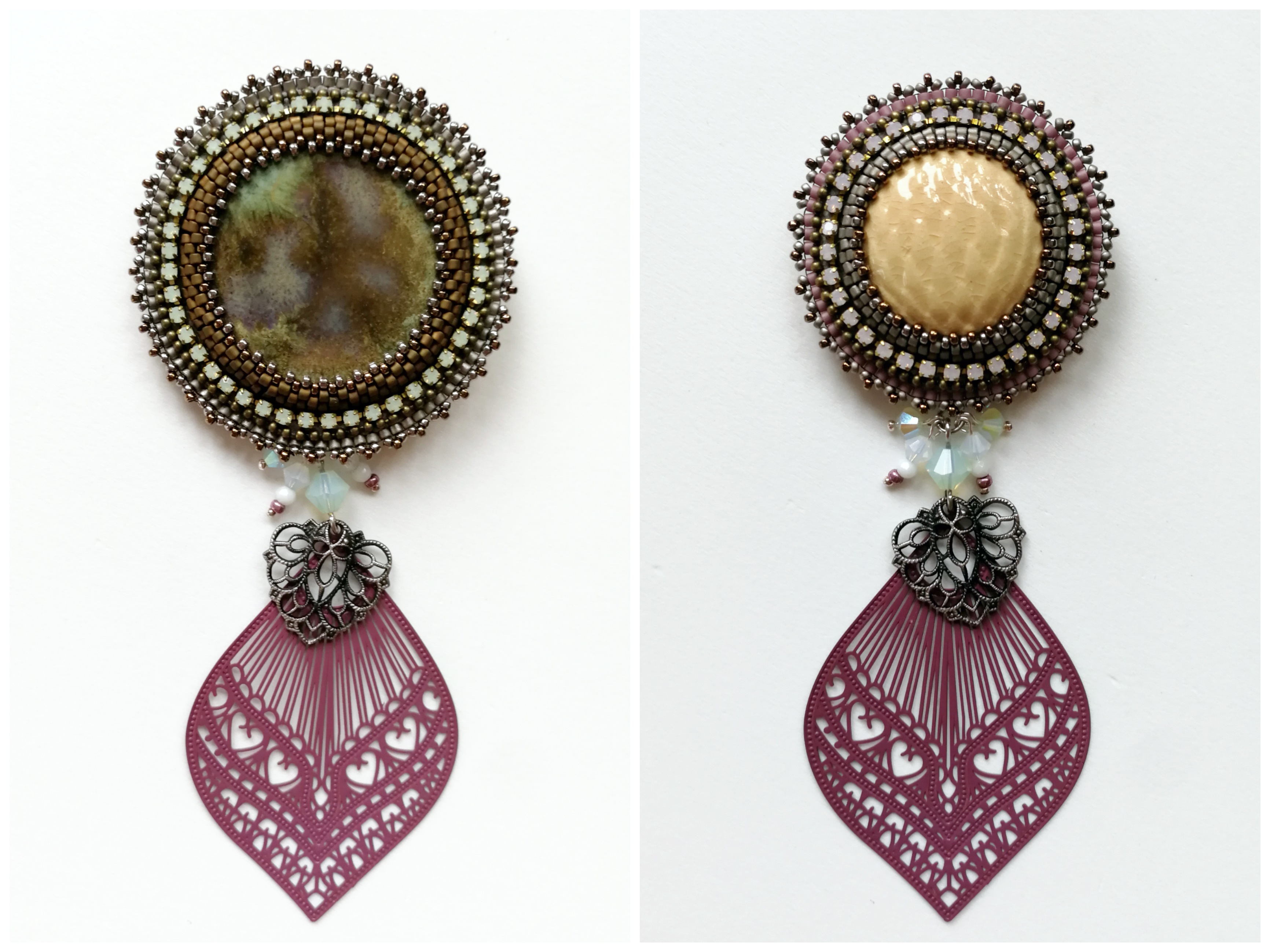 Connecting chains
Here I created the connecting element of chains with two clasps at each end, so I can clip it to brooches. I have my own, original "dragun" to hold my cardigan, scarf, or coat. Oh, how I love this! There are no limits, you set your own rules which shape and size of cabochon you use.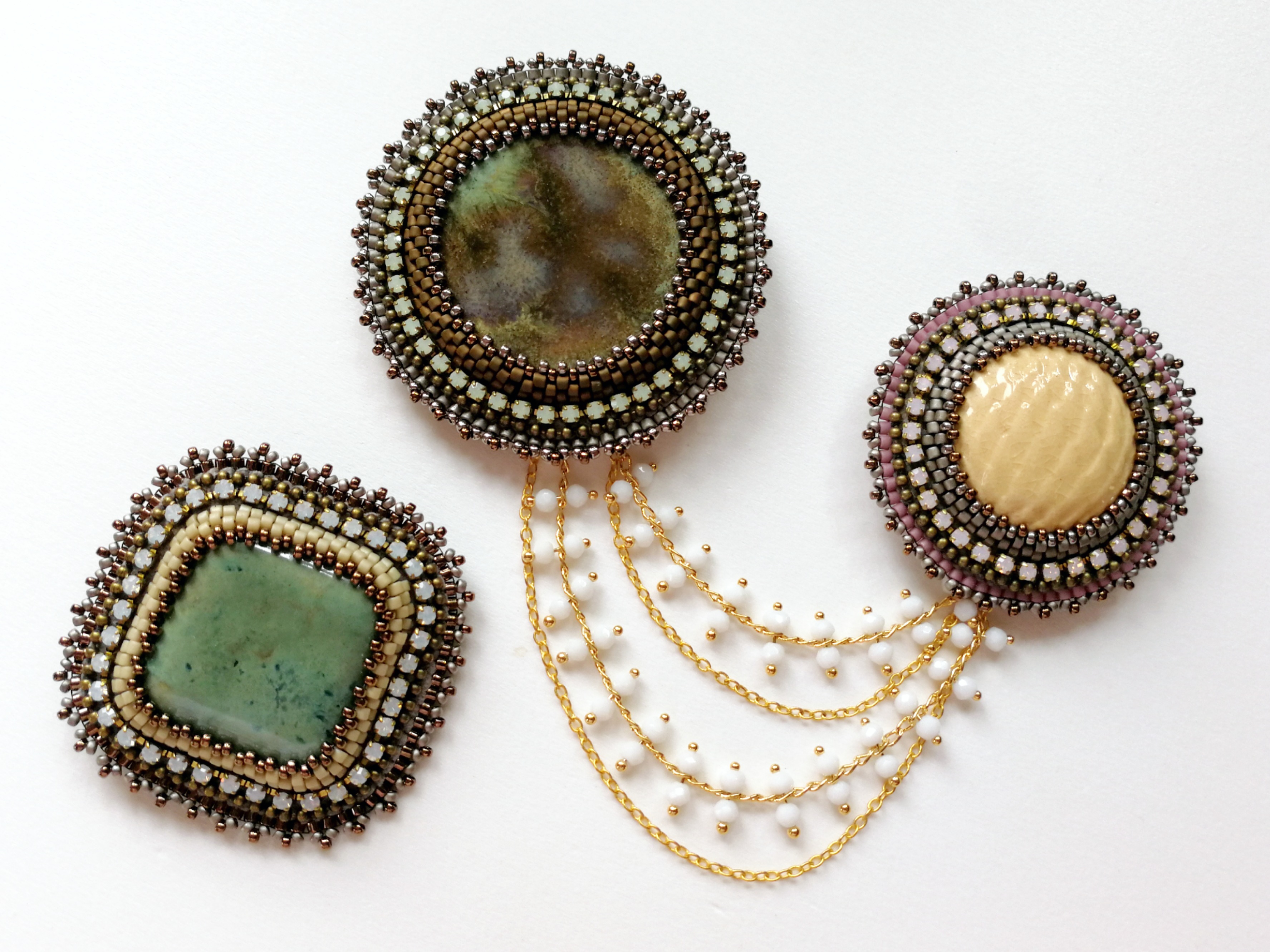 Going XXL with beaded peyote connector
Connecting two main elements is a bit tricky, due to their size or weight. Clasps with simple jump rings didn't work well as the pendant turned and wasn't centered. I tried also a single peyote connector – not good. In the end, I made a peyote stripe folded in a half. The single top part is clipped to the jump ring. The two bottom sides are clipped to the pendant holder. It brought more balance and the whole pendant stopped rotating when you wear it.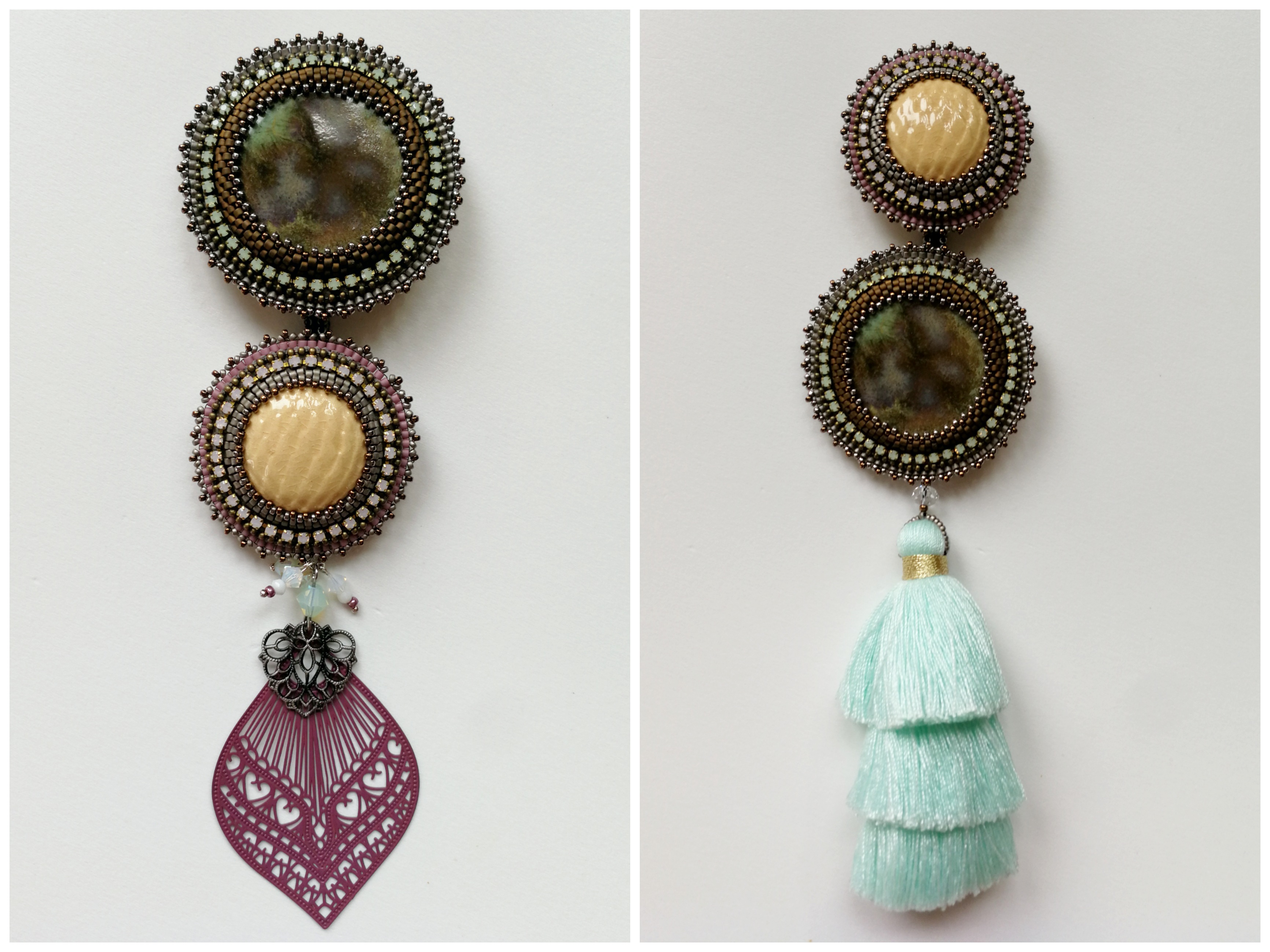 This is the part that is still developing 😀 but I wanted to share it as an idea. Who knows, maybe someone comes up with a better solution. Please, don't forget to share in the Beadingclub on Facebook!
Why is this a great project for L2Studio art cabochons by Beadingschool?
I find L2Studio collections perfect for projects like this one as it's very much about connecting the elements that are close to each other in a theme or color.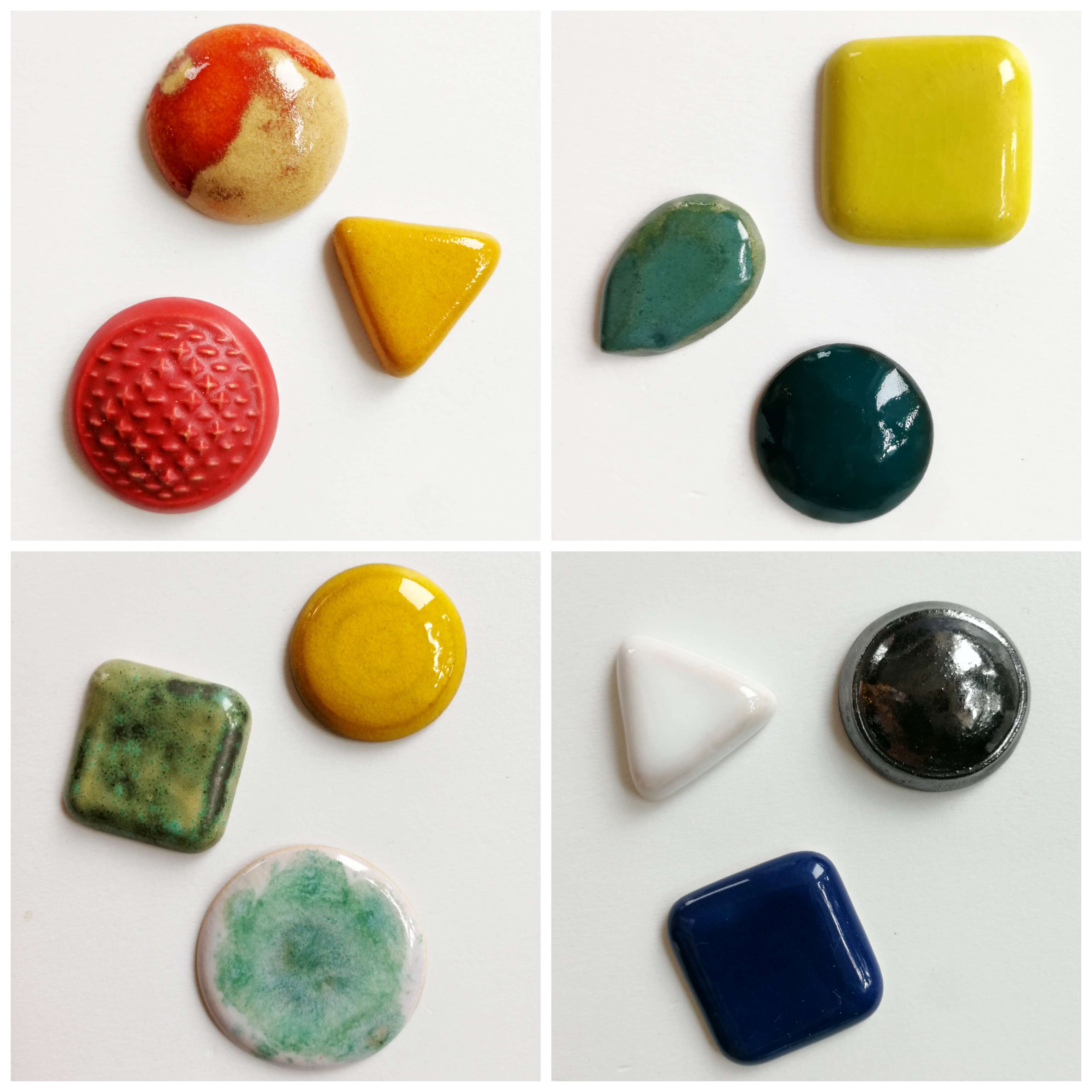 Your collection of "Chameleon" can continuously grow and will never go out of fashion!
While taking the pictures and writing this blog post I realized you can attach any kind of glass drop in a metal setting to the pendant/brooch. If you look in your stash or in Beadingscholl webshop, you will find many components to boost creativity even more!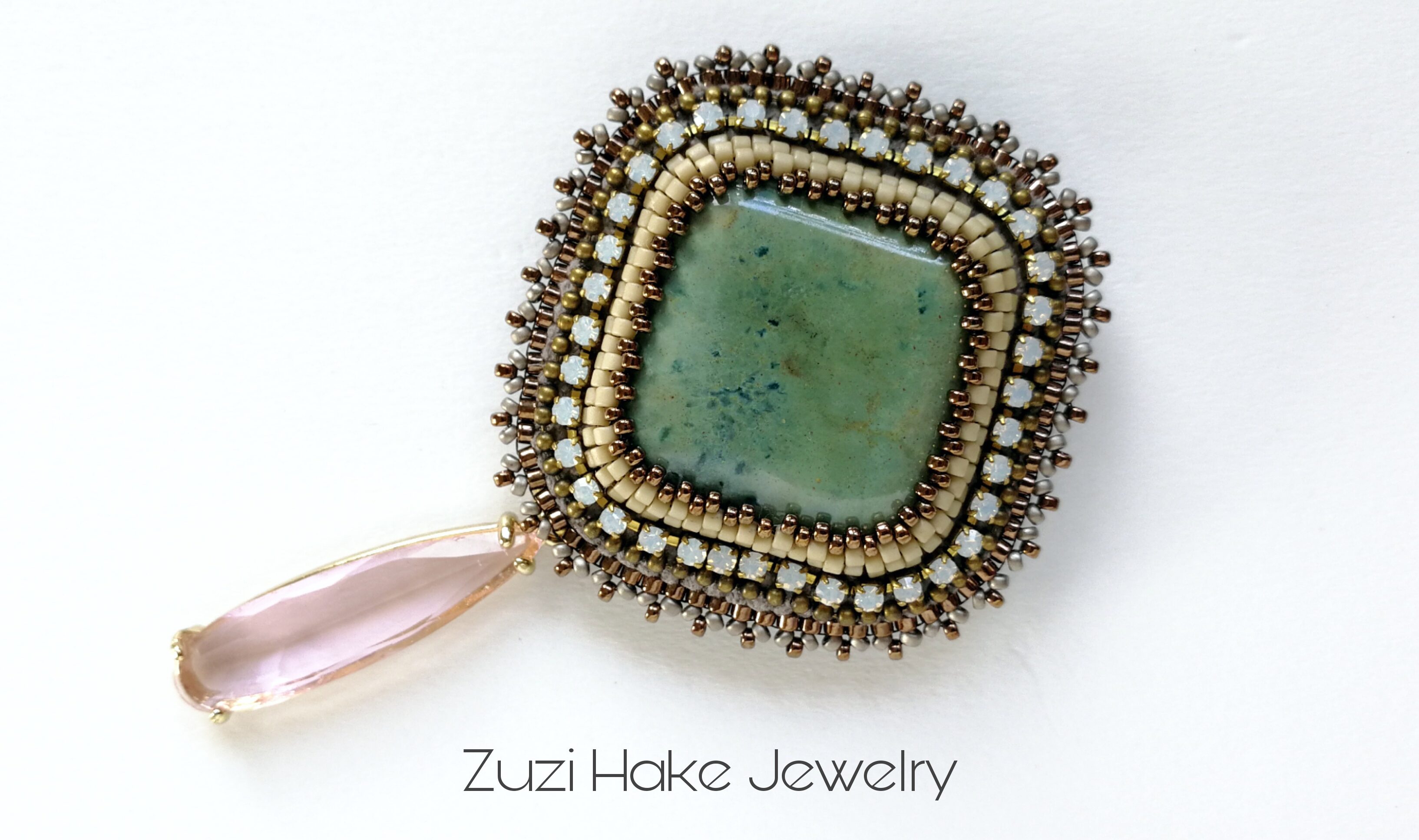 Thank you for reading to the end, enjoy beading and creating with Beadingschool by Erika Sándor!