Some of the most precious moments of admiring a piece of art is when it lifts your mind off your daily comings and goings. A book, a painting and a song can all do it, and apparently jewellery has this superpower, too. The proof of it are the dreamy, romantic pieces of Cynthia Newcomer Daniel. When I look at her lacy, fragile designs, I feel like I've returned to the fairytale era of my childhood, and instead of the fact that I always lived more into the role of the knight than the princess, I dream of court dresses and ballrooms this time.
---
Cynthia is one of the greatest contemporary beadwork artists. Her unique style is like a glimpse to the French high court of the 18th century, but can fit into the elegant wardrobe of a contemporary lady perfectly. Her beadwork tutorials show a different, challenging viewpoint to jewellery making: the necklaces, bracelets and earrings are made of beads, but  evoke the look of the delicate laces of our grandmothers and the look of masterfully crafted golden and silver filigrees. 
---
Together with Cynthia I wish you a pleasant time reading!
Afterwards make sure to check out not only Cynthia's website, but her brand new book called Modern Beaded Lace on Amazon, too 🙂

Please tell us about yourself and your brand a bit!
I'm a beaded jewelry designer who loves to make things; my crafty interests range from lacemaking to silversmithing. I learned beading from my grandmothers; it was the best possible education as one of them was wildly creative and encouraged me to try anything, and the other was a wonderful crafstwoman who taught me to rip without remorse and start over as many times as I need to.
How did your story as a designer begin? Do you remember the first piece you sold?
I don't sell finished jewelry, but I do sell patterns, and yes, I remember the first pattern that I sold. It was so exciting; I was thrilled that someone else wanted to make something I'd designed. I still feel that way; I am honored and grateful whenever someone uses their time to make one of my pieces. I love seeing what other people make from my designs.
Please tell us how does your average day look like! It's so exciting to get to know more about the lifestyle of a designer!
I'm an early bird; I usually wake up at dawn. Most days, I check my email, have my breakfast, and get to work. Sometimes my work is playing with beads and coming up with a new design; sometimes it's ripping out and starting over, and other times it's writing instructions and drawing diagrams. Nearly every day I peruse the Internet to see what is happening in the world of beads and to keep in touch with friends.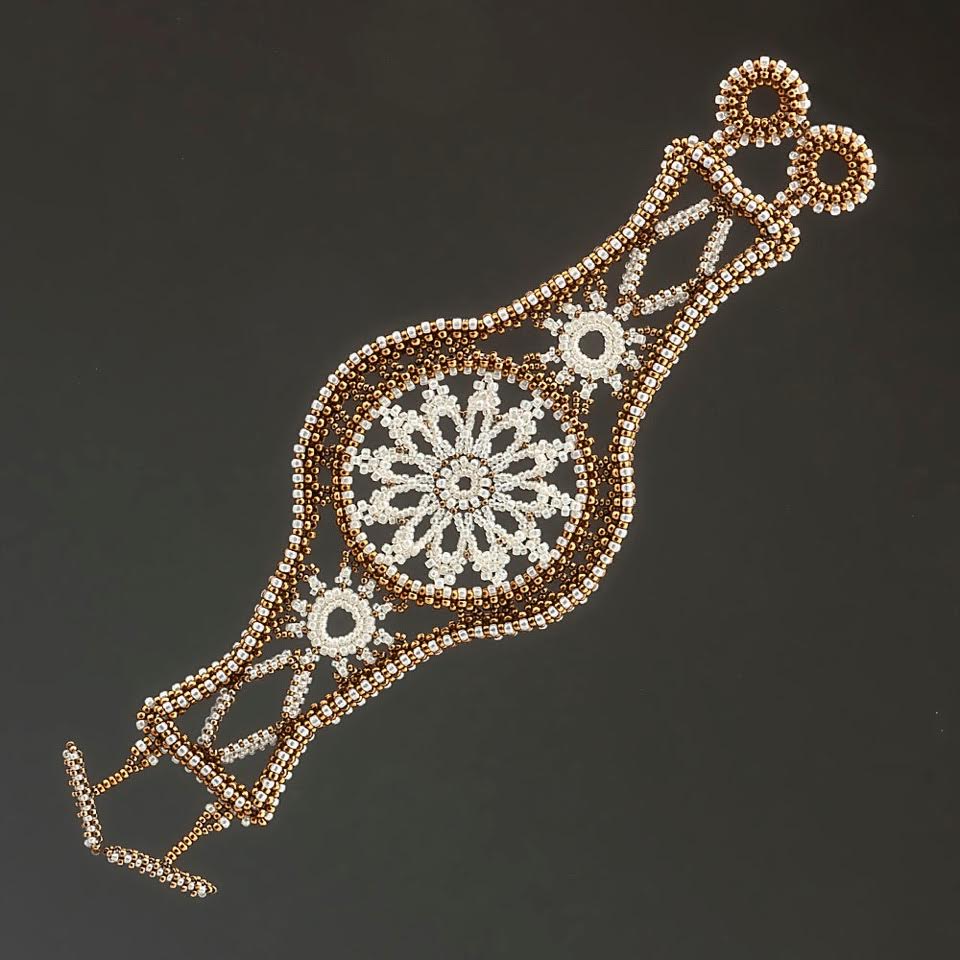 What makes your designs stand out of the crowd of other designers? Which are your favorite colors, shapes, materials etc?
I like making beadwork with a lacy, feminine style – in the past few years I have been experimenting with making beadwork that is inspired by needle lace. I love all colors, but I tend to gravitate towards metallics and jeweltones in my jewelry; I think that is my silversmith background asserting itself. Seed beads are my favorite beads; I love that they can be used to build so many different shapes. I also tend to use crystals to add sparkle and pearls to make a place for my eyes to rest.
For what kind of occasions can we wear your pieces? What is the woman who wears your design like?
I design for myself; every piece I make is one that I like to wear. My style runs from very understated to big bling, and I tend to wear my jewelry based more on the mood I'm in today than the occasion. I've worn understated pieces to parties, and statement pieces to the grocery store. My designs express all of my moods, and I'd rather wear what makes me happy than choose my jewelry to suit what I'm doing that day!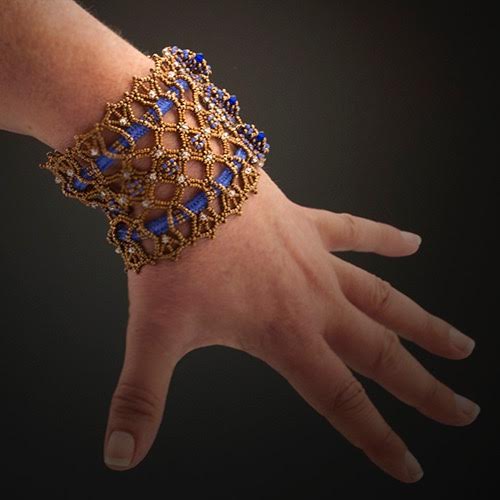 Where does your inspiration come from? Do you have some rituals to boost your creative energy?
Basically, I just get to work every day. I'm a firm believer in putting in the time; I don't wait for creativity to strike, I just get to work. Some days the work is productive and I like what I've done, and other days, I rip apart everything I make. One thing is very important to me, however: I always keep my desk clean. I only keep the beads I am actually using out, and they are in a small box on my desk. Everything else is put away in drawers where I can't see it. When I have too much out, I get overwhelmed with possibilities and I can't do anything!
Do you have a piece of jewelry you made, that is somehow special to you?
I made a silver and garnet ring when I was a child, using the lost wax method of casting. My parents taught me; they did beautiful work. I don't wear the ring; it's not beautiful or very well made, but it reminds me that making things is a joy in and unto itself, and something that I need in my life, and always have. I remember working on that ring, as if it were yesterday; I did my best to smooth the wax, and I wanted it to be beautiful. That was almost fifty years ago, and I still remember the feel of the wax under my fingers. That ring tells me that my parents cared enough about me to let me play with their materials; they taught me how to work with the wax, and then stayed out of the way and let me play. They let me cast that rather misshapen blob of wax into silver, and praised the results. That meant the world to me then, and still does.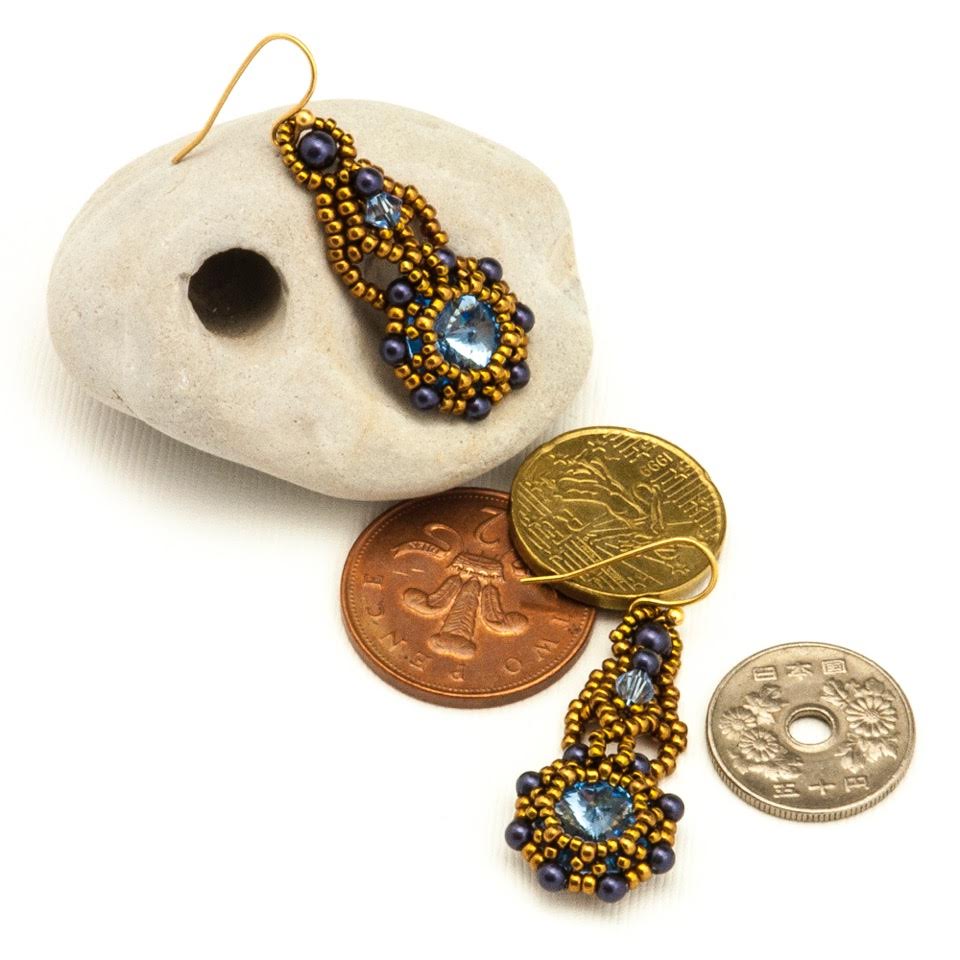 If you could design something for a well-known person or maybe a fictional character from a film or book, who would it be, and why?
Oh, my. That's a hard question for me! I've never thought about designing something for someone I don't know well; I've only ever designed for family, close friends and myself. So let's see – which famous person would I like to be friends with? I think that I might pick Bonnie Raitt; mostly because I love her music, and the way she plays slide guitar (do you think she'd give me some tips in exchange for jewelry?), but also because I like her style. She has a relaxed and casual air about her, and she strikes me as someone who wears whatever she feels like wearing. If she wore something I made, it would be because she really liked it. That would make me feel great!
What kind of clothes and accessories do you wear? Who are your favorite designers and why?
I'm not really into clothes these days; most of the time I wear jeans and loose fitting tops. When I was younger, I loved fashion and made my own clothes; Issey Miyake was my favorite designer back then, I loved his strong lines, and how his clothes flowed. I was thrilled when he signed with Vogue patterns!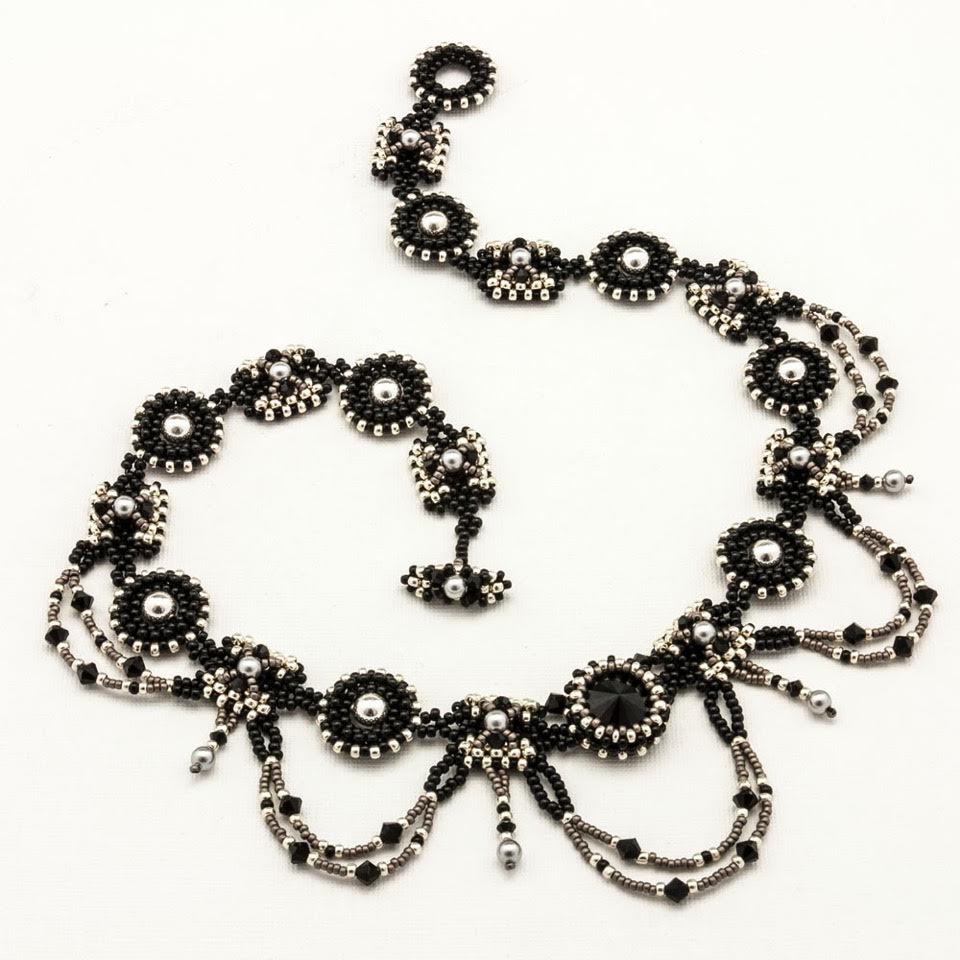 What is your goal in the future? Where would you like to see your brand?
I'm heading for retirement these days; my goal is to enjoy myself more and work less and less from here on out. I'd love it if people continued to be interested in making my designs, but that's not in my hands. I don't know that I have a brand; I just like to make stuff, and it makes me happy when other people tell me they enjoy making my designs.
Where can we see and buy your designs?
I sell my tutorials exclusively on Etsy; my shop is called Jewelry Tales. You can find my shop here: https://www.etsy.com/shop/JewelryTales.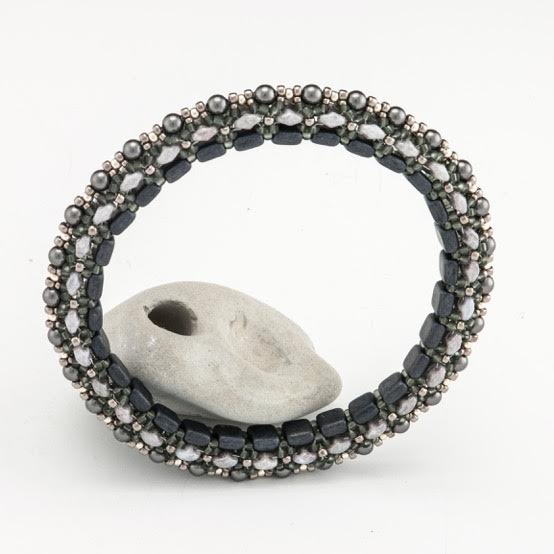 Dear Cynthia! Thank you very much for answering my questions – it was a pleasure and honour to have you here!