---
---
In this new series of articles I would like to introduce you beaders,
who do not make a living from beadwork but keep it as a hobby in their free time.

Have fun reading!
---
---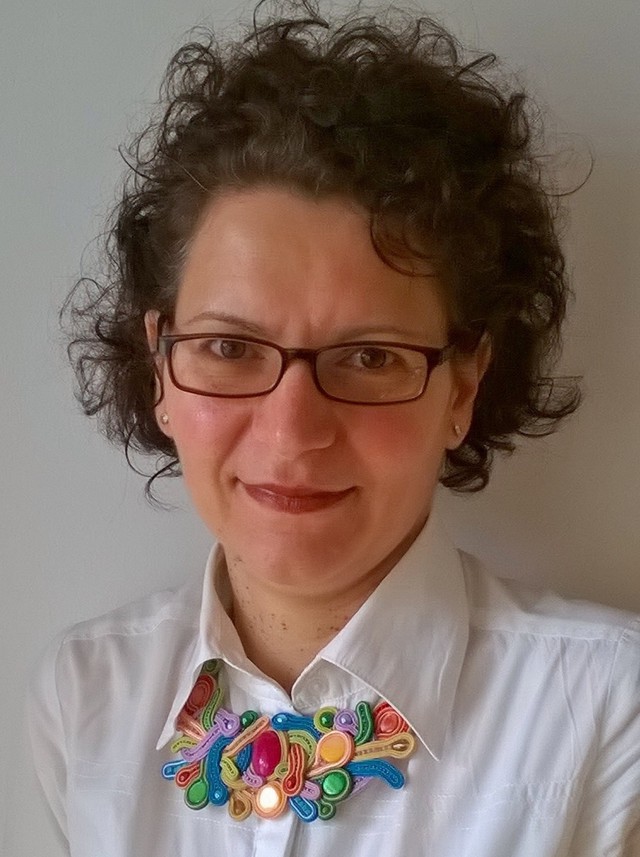 Emoke Torok is 36 years old and is currently living in Romania, Cluj-Napoca.
She is a full time travel agent in a travel agency and mother of a 2 year old little boy. Her very short free time is shared between her passions: beading and traveling. She likes discovering new places and cultures, her trips providing the main source of inspiration for beading.
When and how did you start to create? How did you learn to bead? 
Did you also try other techniques?
I was creating clothes and jewelry for myself since elementary school as a hobby. It all begun with knitting and crocheting, then I started sewing, embroydering and creating jewelry from unusual materials  like coffee beans, different kinds of seeds, wood, rough ropes ,etc. Five years ago I've "discovered" the mistery of beads and also of soutache. I am completely self-taught in beading and soutache as well. The internet provided very few online tutorials that time and there were no manuals for soutache yet. I had to discover the secrets of this technique by myself. The first attempts were pure disasters, but I didn't give up. Learning by myself took a longer time, but also provided bigger satisfaction.
Tell us about the piece of jewelry you are the most proud of!
I am proud of many pieces, they are my 'children' 🙂 Being a self-taught beader, trying new techniques and making a piece of jewelry without a tutorial gives me satisfaction. Although I know, that I still need to learn, perfect my style and technique.
Where do you like to create? Do you have a designated area in your home where you keep your beads and play with them?
At this moment beading is my hobby, so I create at the kitchen-table. My secret dream is to make a living out of this and to have a little studio, with plenty of natural light and huge space for all my supplies and 'toys'.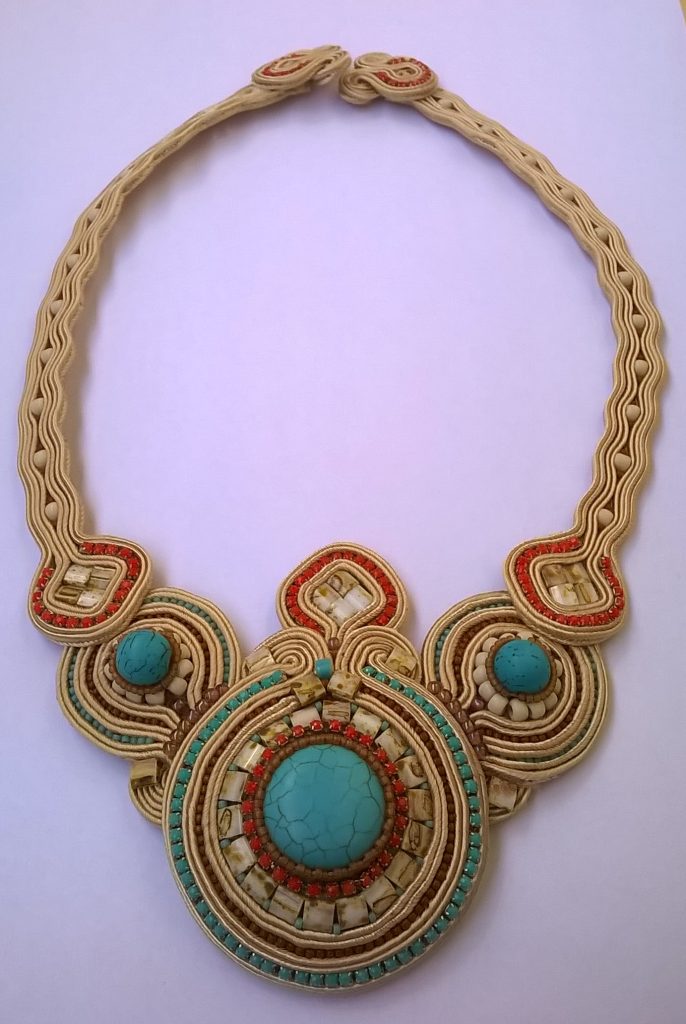 What is your favourite stitch? Which colours do you like the most? On the other hand, is there any colour or colour combination you don't like?
Every time I learn a new stitch, it becomes a favourite until the next newly learned stitch comes. I like to push my comfort zone and try new stitches, new materials. About the colours? I like a lot of combinations, depending on my mood. Lately the favourite was the brown-cream-turquoise trio, but I like the black-silver combination as well. A combination that I don't like? Maybe too much pink, purple or yellow would be embarrassing for me, but this also depends on the colour combination and the balance of the piece.
Do you follow instructions or do you like to develop your own designs?
I never tried to create by following instructions, neither in knitting/crocheting, neither in beading, the exception being the tutorials about the stitches themselves. I usually develop a basic sketch to have a starting point. Afterwards the jewellery starts to develop by itself while I am beading. My source of inspiration are the places I've visited. A nice landscape, a detail of a door or the combination of forms and colours on a tile might become one day a piece of jewellery.
Who are your favorite designers? Why?
My absolute favourite soutache designer is Dori Csengeri, because of her creativity and capacity to renew the soutache technique, and also because of her original designs and the way she combines materials.
In beading I like you, Erika Sandor, (no, this is not an advertising, this is the fact!), the original combination of colours and materials (like the old Chinese coin from Phnom Phen in that lovely pendant, the Malaysia pendant, etc.) and the inspiration from different travels and trips makes your creations special for me.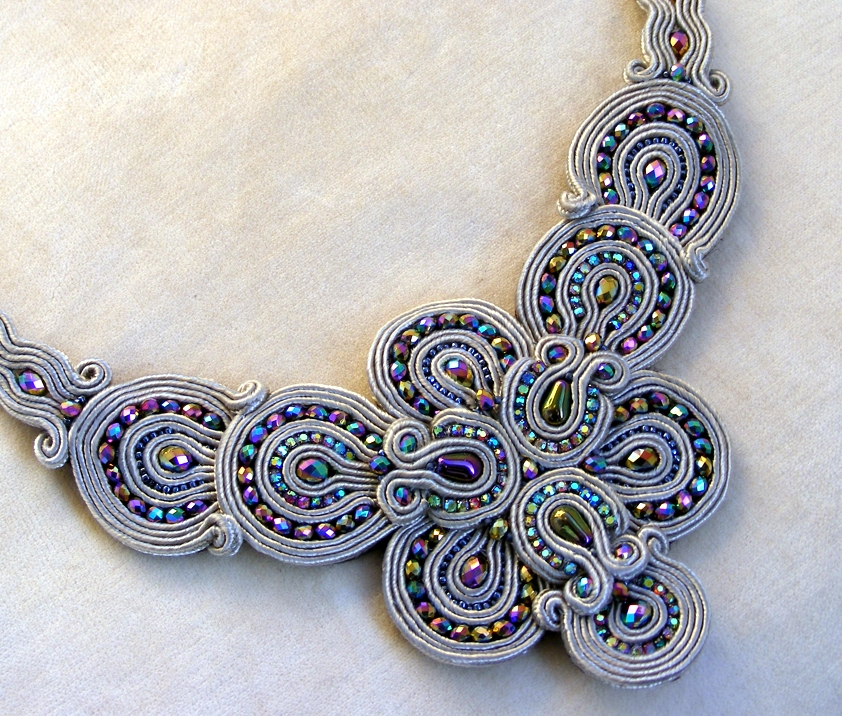 Do you have a favourite bead shop? Tell us about it!
Currently I am looking for a good beadshop, where I can find quality soutache cords and different supplies at the same time. If you have any suggestion, it is more than welcome.
Which is the bead / component in your stash which you treasure the most? Where and how did you get it? Do you already have plans how to use it?
I have an interesting mother-of- pearl pendant, bought in Petra, Jordan from a vendor seller. I am still waiting for the inspiration to create a piece of jewellery from it.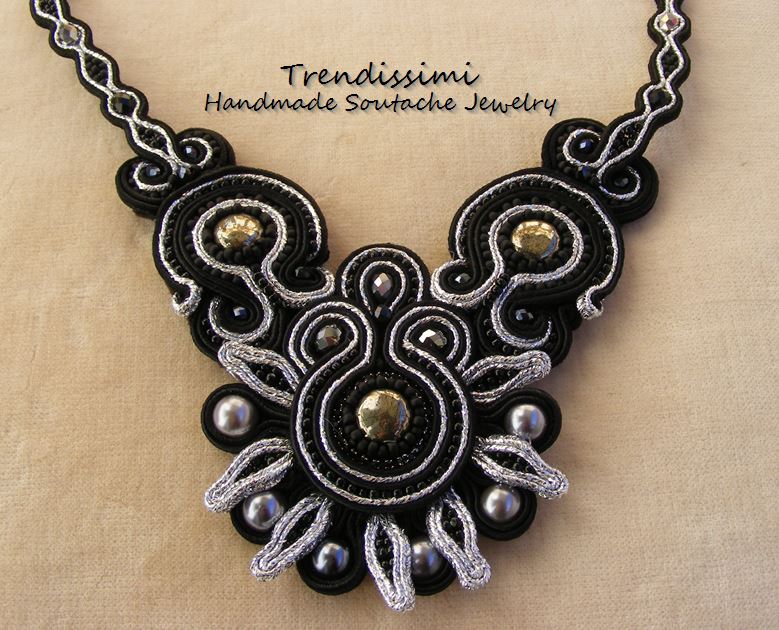 Have you ever visited a bead show, a cruise or any other meeting dedicated to beading? If yes, tell us about the experience!
Unfortunately I did not attended any kind of event dedicated to beading yet, but I've visited a market dedicated to semi-precious stones in Hanoi in Vietnam. I think, that beader's heven starts there!
Is there a beadwork-related book you would like to recommend to other beaders? Or maybe a clever storage solution or any other trick to make a beader's life easier?
I am searching for these kind of tricks, as well. Being only a hobby beader, with very short free time for beading, at this moment any idea, recommendation or beading-related advice is more than welcome.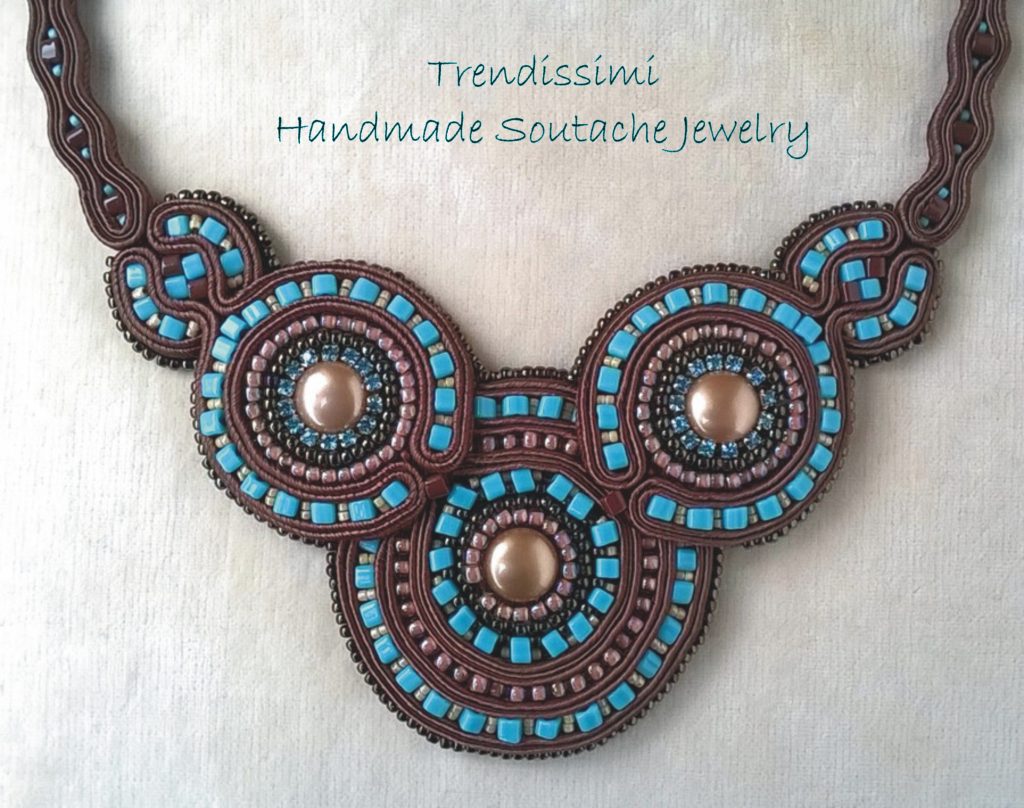 What are your plans for the future as a beader? Is there something you would really like to learn or an instructor you would like to meet?
My secret dream is to become a full time beader and jewelry designer, and to make a living out of this. I have many design and material-combination ideas, that are waiting to come to life. Instructors to meet? I have a long-long list, but mainly I would focus on beading and to meet at least the great beaders near me, like from Hungary and other parts of Europe.
---
---
Thank you very much for answering my questions, Emőke.
I wish you a lot of inspiration and beads!
---
---
Would you like to tell us more about your beadwork  and be featured in an article?
Don't hesitate and get in touch with me today!