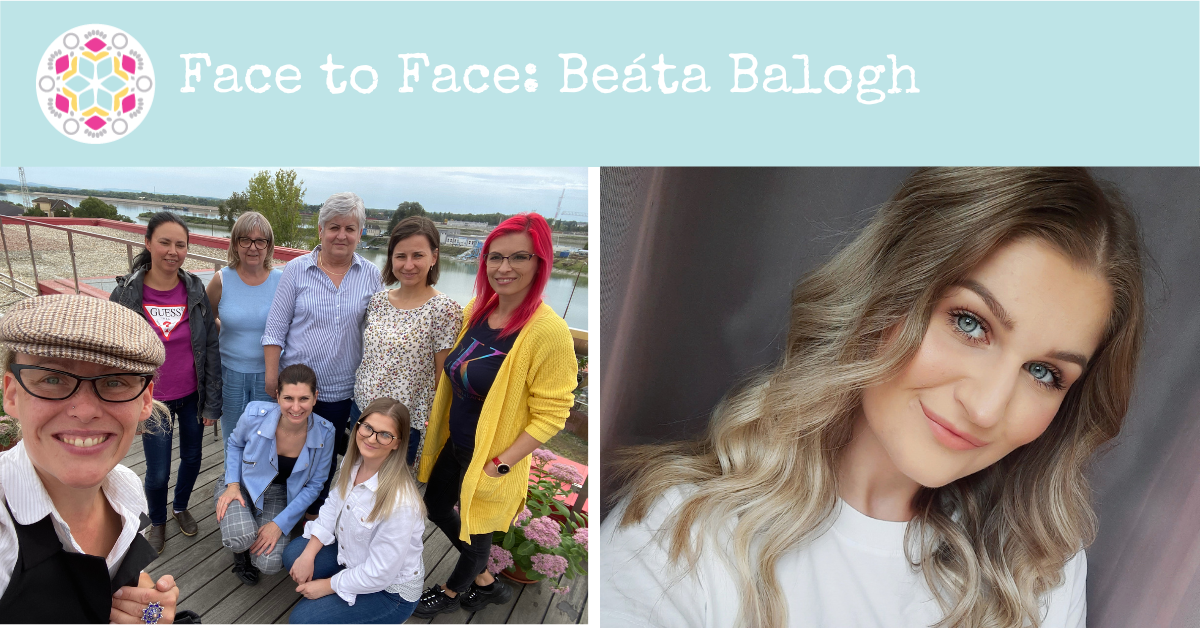 Face to Face: Beáta Balogh
Beadingschool Team welcomed new team members into the Treasury and Operations team recently. There are many passionate helpers who are working in the backstage, enhancing the experience and ensuring Beadingschool is running smoothly. One of the members you're meeting every time you email at Beadingschool's [email protected] is Bea!
Open hearted, smiling, precise and detail-oriented are just a few of her significant strengths. We're very happy to have her on board as she's essential when it comes to you – our beaders!
Meet Beadingschool's first point of contact, Beáta Balogh, our Bea!

Please, tell us something about yourself!
My name is Bea. I'm 24 years old and I'm the 4th and also the youngest child in our family. I grew up in a small village, in East Slovakia. I live in Komarno now, far away from my hometown, approx. 450 km. You might wonder about what this girl is doing in Komarno, so far from parents and family. Me and my best friend studied at János Selye University, which is located here. We graduated at the Faculty of Education, Department of Pre-school and Elementary Education, receiving a Master's degree this year. I'm a teacher and I love children 🙂 These were the best years of my life, so far.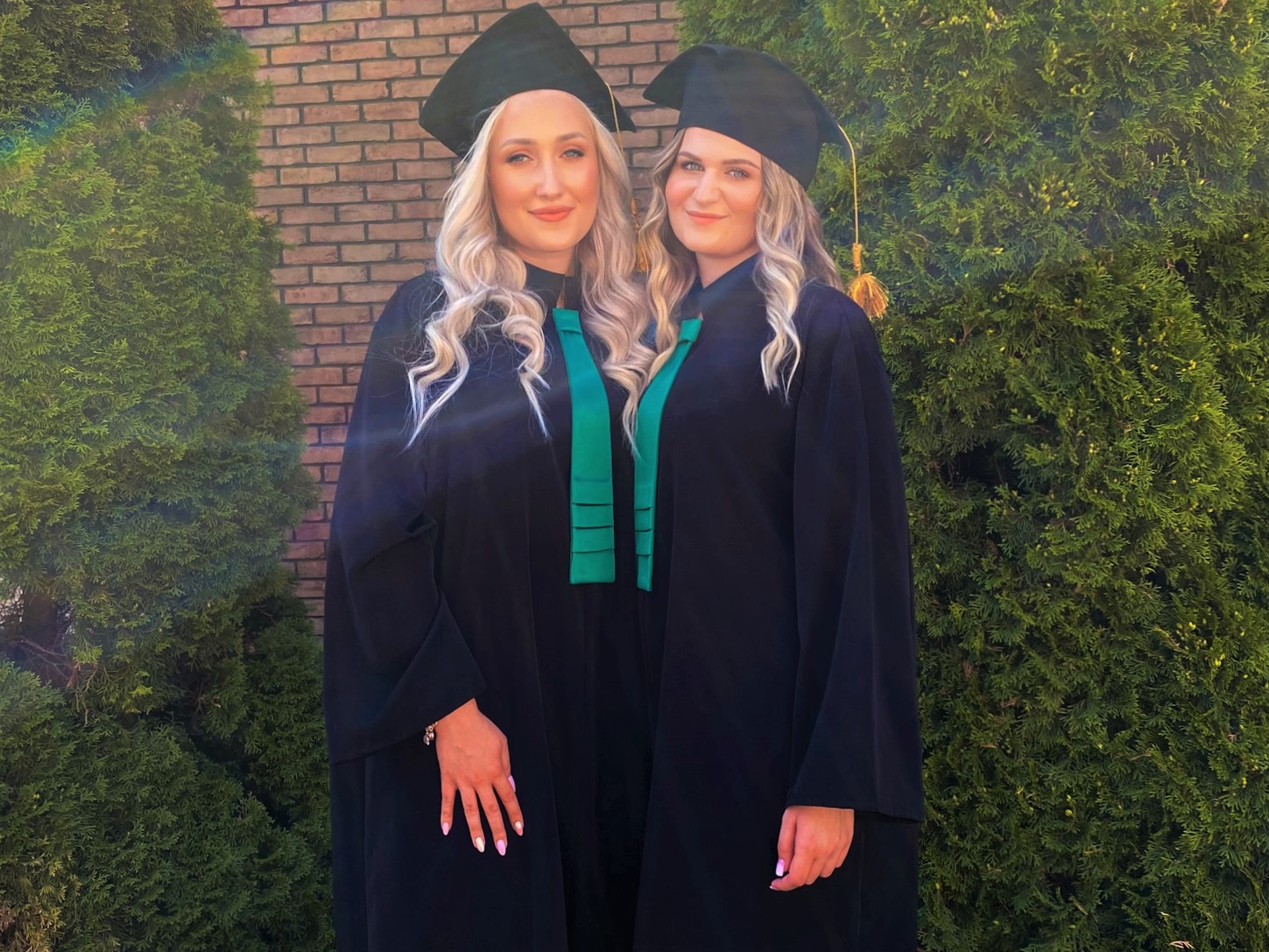 Of course, I have homesick many times, it's hard to live far away from your loved ones and I really miss my dog too. She is a little dachshund and her name is really funny in Hungarian – Hedgehog :D. Anyway, I love living in Komarno, this city is beautiful and of course, I'm grateful that I'm not lonely here. I'm surrounded by people I love and I can count on 🙂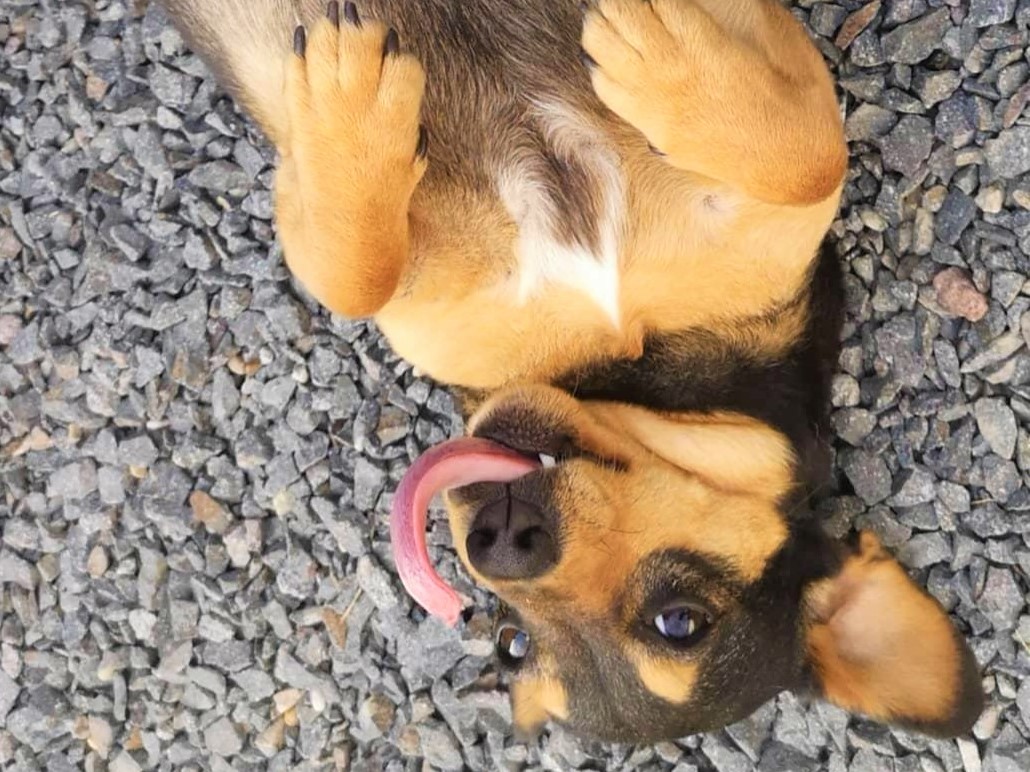 What do you like to do in your spare time? Do you have any hobbies?
In my spare time, I love to do anything, which fulfills me with positive vibes – spending time with my loved ones, cooking, watching movies, roller skating, and going out in nature. In recent years skin care became my passion, I'm in love with the products and with the ingredients. It's pure magic!
Do you have a favorite color or style that you like? (clothing, interior design,…)
To be honest, I love all the colors, but if I have to choose, my favorites are purple and blue. Despite this, in our flat, the interior matches the Flowers in the Hair theme's colors. Especially mustard yellow, green, and orange. If we speak about interior design, I love the Scandinavian style. I can't live without cushions, seriously, I love them! 😀
In clothing I don't have an exact style, I usually wear what I like. The most loved pieces in my wardrobe are high-waisted black jeans – I know, basic, but I love basic things. I always re-stock them, when they become tattered. In summer, I love to wear dresses because I don't have to think too much about the outfit. There's nothing better, than fluffy things in the winter time – socks, sweaters, blankets, etc.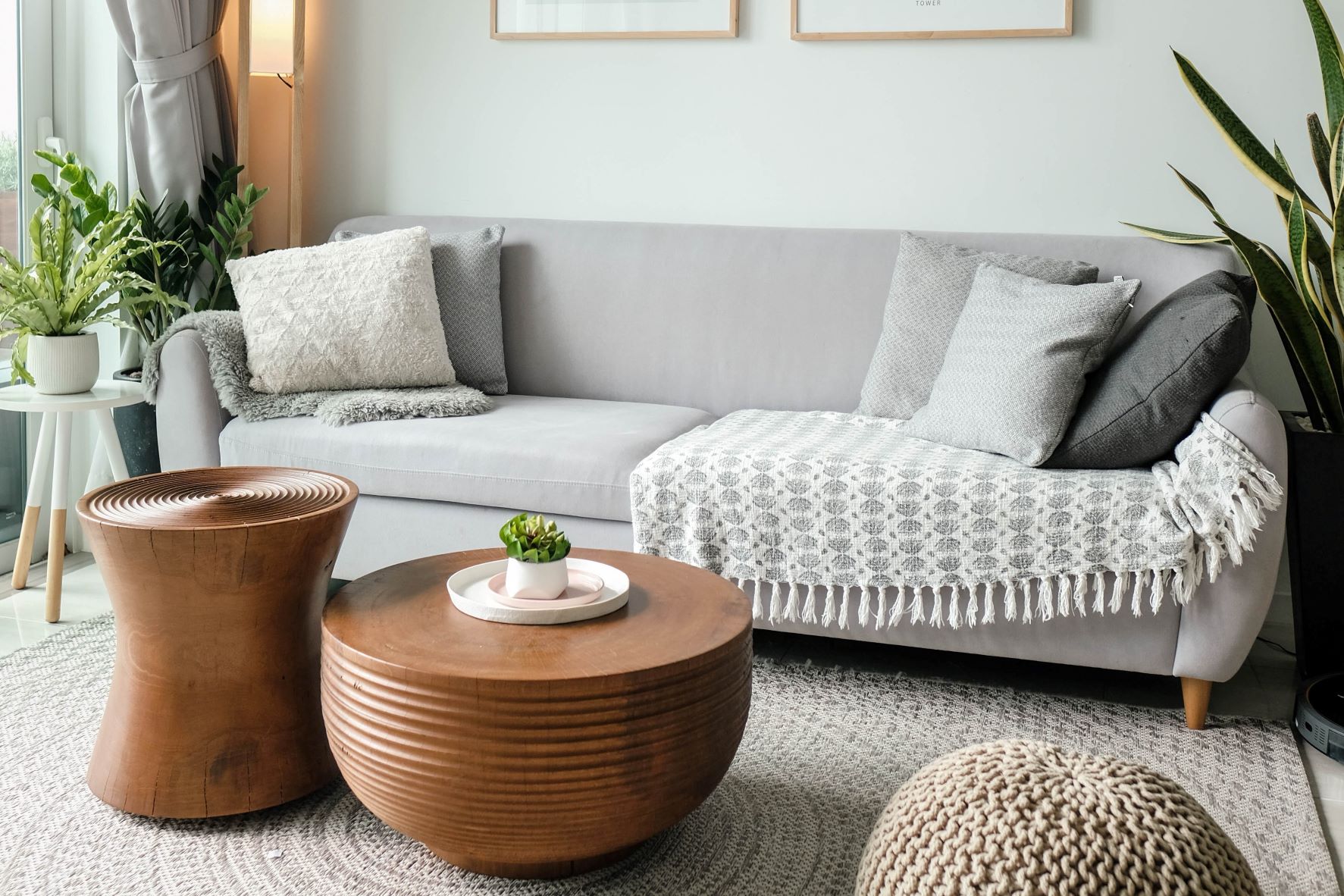 Please, share with us an interesting experience, something crazy or funny you did, tasted, or saw.

The first thing which came to my mind is that I was driving home in summer around 6 pm with my best friend. The cops stopped us. I became sooo nervous because it was the first time dealing with them since I drive. They asked for all the important documents, then they asked a question: "Can you see properly?" (because just the regular lamps were switched on and it started to be dark, but to me they gave enough light). So…I told the cops that: "Yes, I can see clearly, because I'm wearing glasses." They looked a little bit shocked. I totally misunderstood the situation because I was so stressed. They released us and I'm laughing now, because no one  expected answer like this, neither did I 😀 It's a memorable and funny memory.
Have you ever tried beading? How did you like it?
Yes, I've tried beading for the first time in my life on our Beadingschool Summer Day. The beginning wasn't easy, because I've chosen the most difficult design 😀 but I enjoyed the whole process from selecting the colors to beading the earrings. I'm sure I couldn't do it without Zuzi. She helped us a lot 🙂 It was challenging, but a very good experience at the same time. In the end I was proud of myself because I beaded a beautiful piece.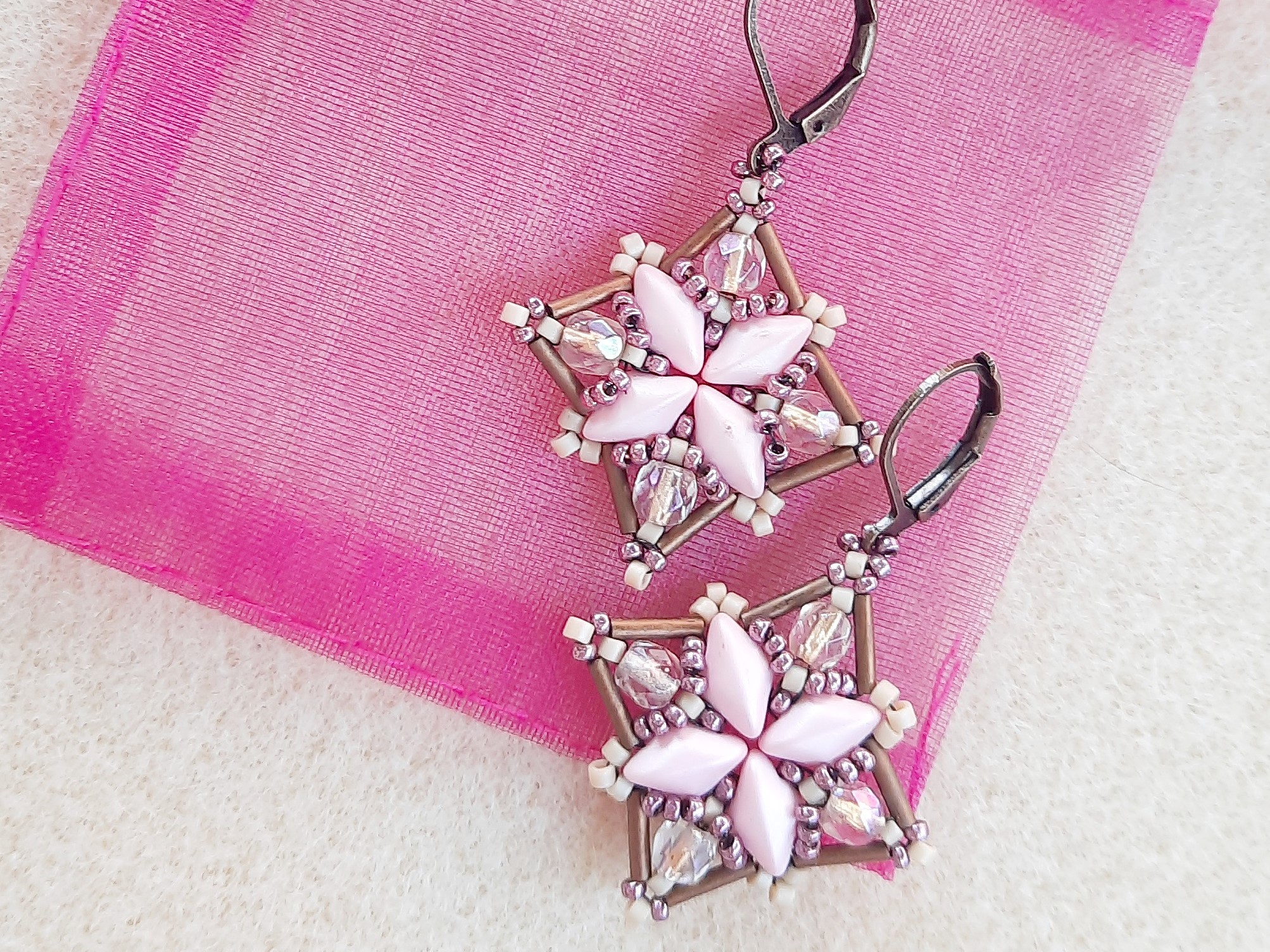 What is your task in the Beadingschool Team?
I'm the one reading every single message, a point of contact that cares 🙂  I always try to put myself in our beaders' shoes and make sure I can understand their needs as much as possible. Every case is different, and every beader needs a personalized service which I always strive to provide. My goal is going that extra step to ensure we help our beaders and exceed their expectations. I always closely read every email or message to understand the problem, then I try to help the beader by providing options on how to solve the situation, to find the way together. 
Sometimes I'm also packing orders in the Treasury. Recently I'm doing content on our social media platforms – Instagram stories, unboxing videos, what I really enjoy!
What do you like the most about your job?
I love being part of the Beadingschool team and working with my colleagues together to achieve the best results and make sure our beaders are happy. I like the positive atmosphere here. My results drive me. I always look forward to the opportunity to make our beaders feel special and valued. I've always enjoyed supporting people when they needed a helping hand. I'm passionate about my work and I'm trying to provide exceptional service for our beaders.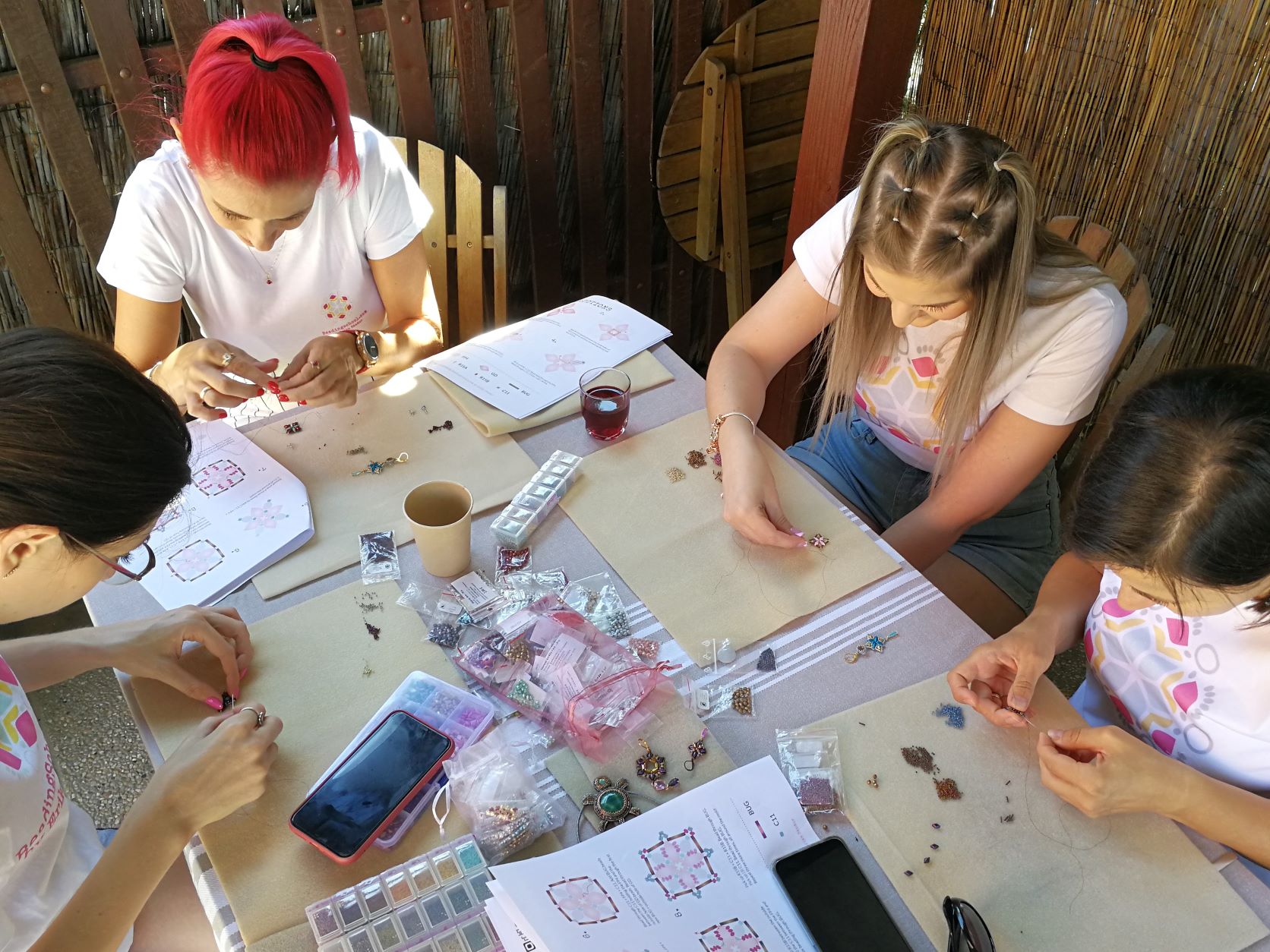 Is there something you'd like to tell our beaders?
Dear beaders, I'm a new member in the group and I can say I've found my place. I love the family feeling here in the office and also in the Beadingschool Facebook Club. I'm trying to do my best for you and please, feel free to contact me anytime, we will figure out together the best solution for you 🙂

Dear beaders, if you have more questions, or want to greet Bea, please leave a comment!
Thank you for answering, Bea, so we can know you better 🙂
We all wish you a great time growing in your role and we're happy you're part of the Beadingschool team!
Reader Interactions