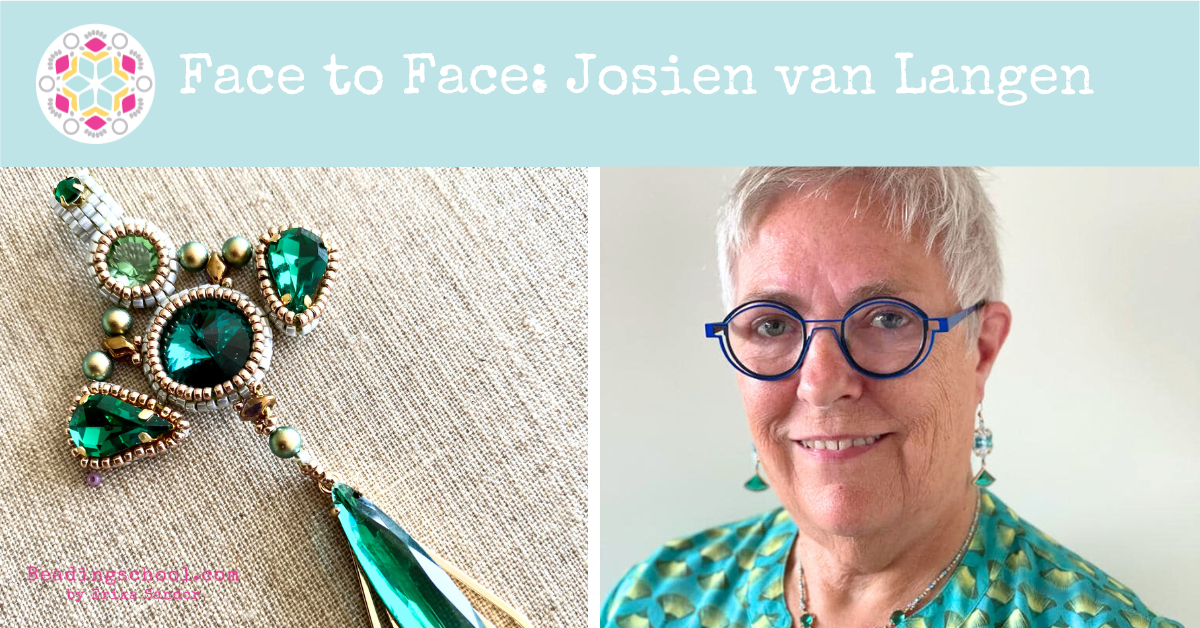 Face to Face: Meet Josien van Langen
Our newest Face to Face interview with our fellow beaders and designers is here! We keep introducing beaders from the Beadingschool community. There is so much talent and inspiration!
Joining in 2022, she brought to us harmonious color combinations, her style and vision about finished jewel, so when you look at her beadwork, you relax and enjoy the virtual walk through her gallery. Josien from The Netherlands is an active member in the Beadingschool Club and dedicated beader, who has a nice word for everyone. We're very happy she is beading with us!

Meet the Beadingschool Club member, beader and friend, who brings harmony to her bead mat 😉
Josien van Langen!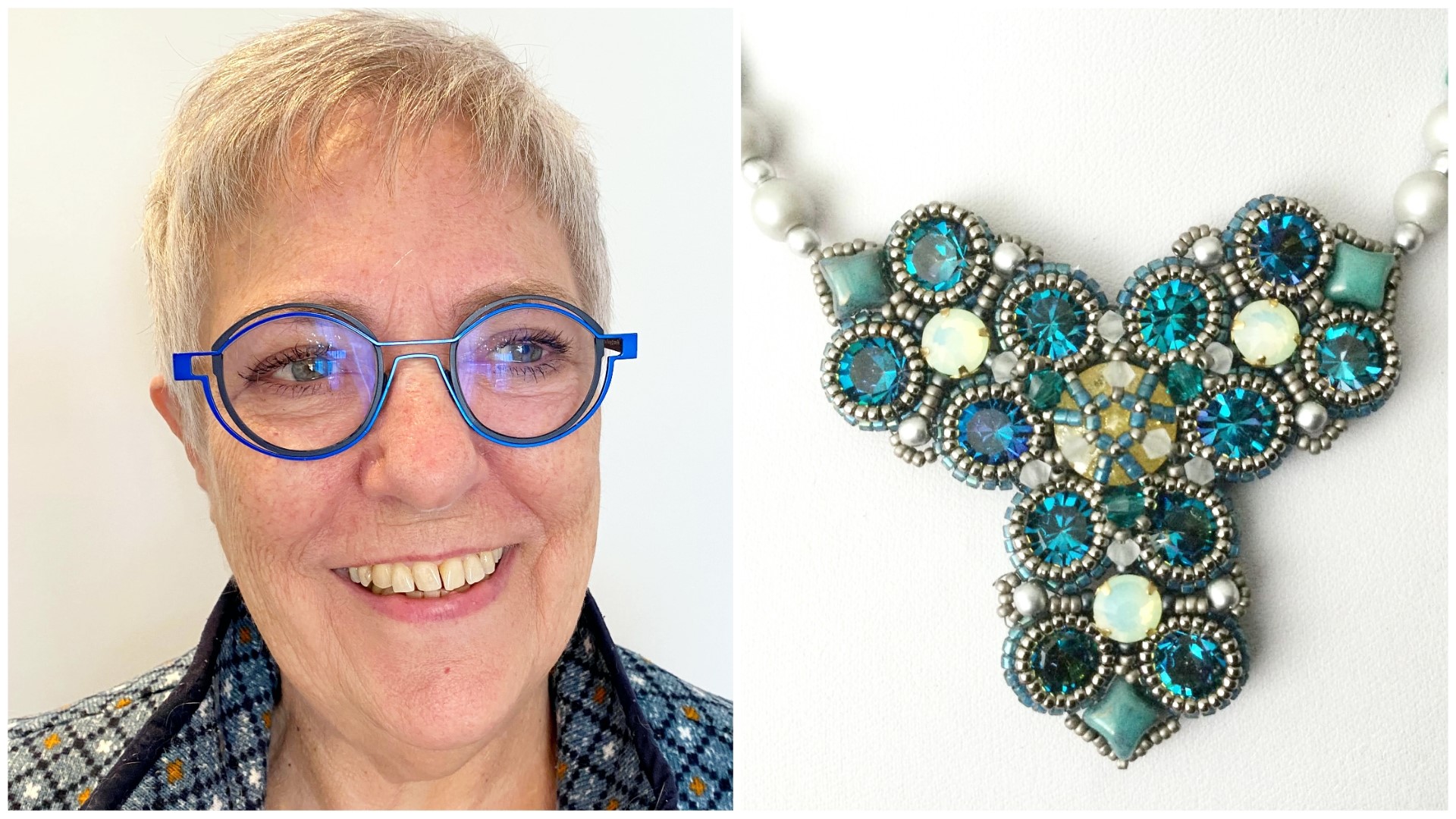 Please tell us about yourself a bit! When and how did you start to create? How did you learn to bead?
My name is Josien van Langen and I live in the Netherlands. 
I started with my beading in 2014. I was a head of a ward in assisted living facility where elderly people. They had all kinds of diseases and needed physical therapy. They asked me if they could make jewellery with beads. Unfortunately, they were so disabled that it was not possible to use both of their hands. So beading was not possible! But their idea was my starter, I was looking in to it. My first jewelry making was just about stringing beads I bought at flea-markets. I loved it so much I went searching on YouTube. It brought me where I am now. I became a member of Beadingschool in March 2022.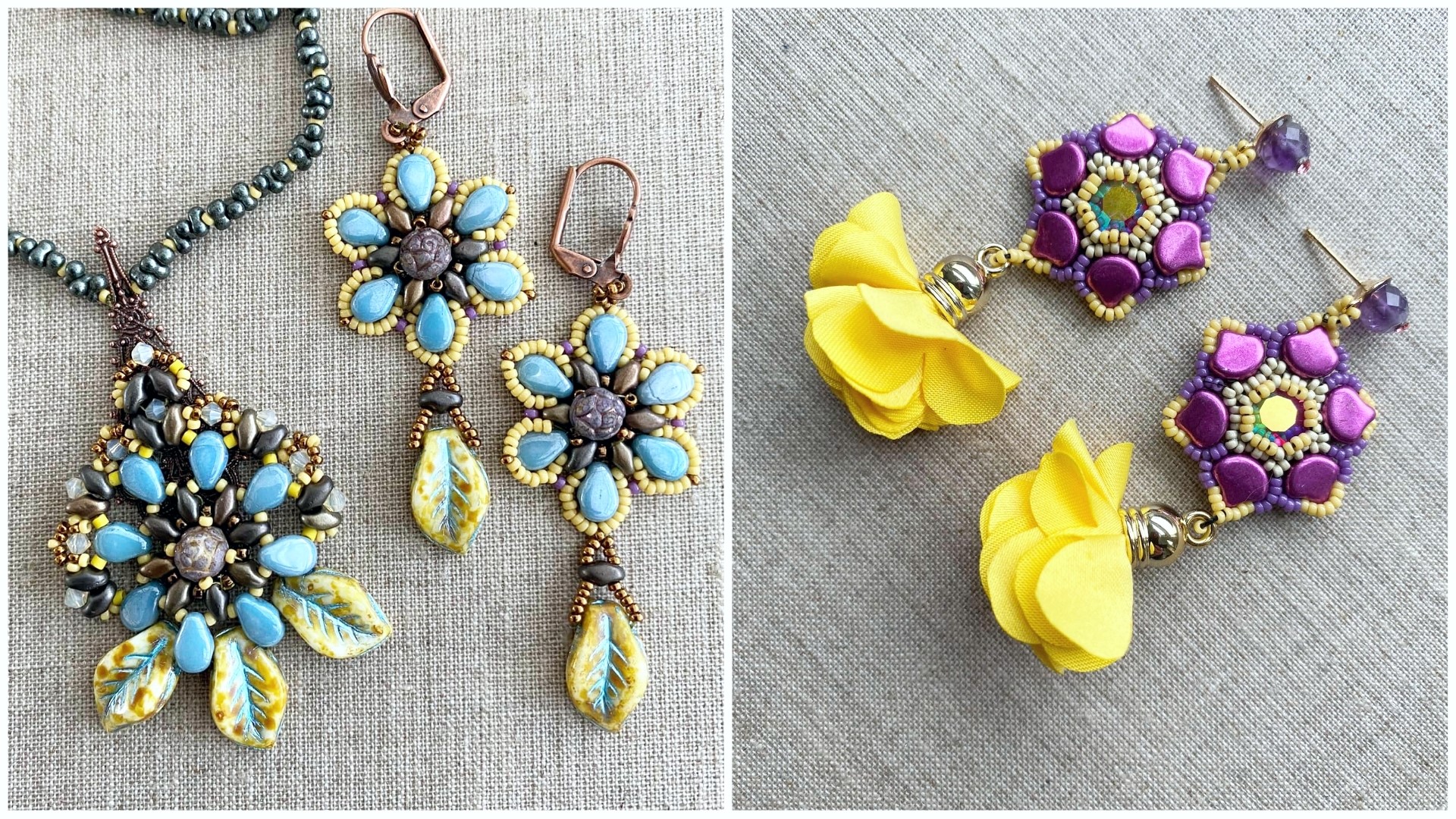 Is beadwork your hobby or profession? How does your average day look like? When do you have time to create?   
Beading is a hobby! I love sitting at my desk,  making beautiful jewelry. I'm beading daily, if possible. I'm not working anymore and I'm living alone so I can fill my day as I want! I love to  hang out with my friends and family (I have 11 siblings) and I sing in a close-harmony choir. But other than that I bead! 
Where do you like to create? Do you have a designated area in your home where you keep your beads? Can you show it to us?
I bead in my living- room. I have my desk and all my beads there. I need to be careful and find the system because it is becoming difficult to stash all the beads.  I store the all the leftover beads I don't work with upstairs where I have a hobbyroom for my jewels made of clay. I don't work with clay that much since I joined Beadingschool.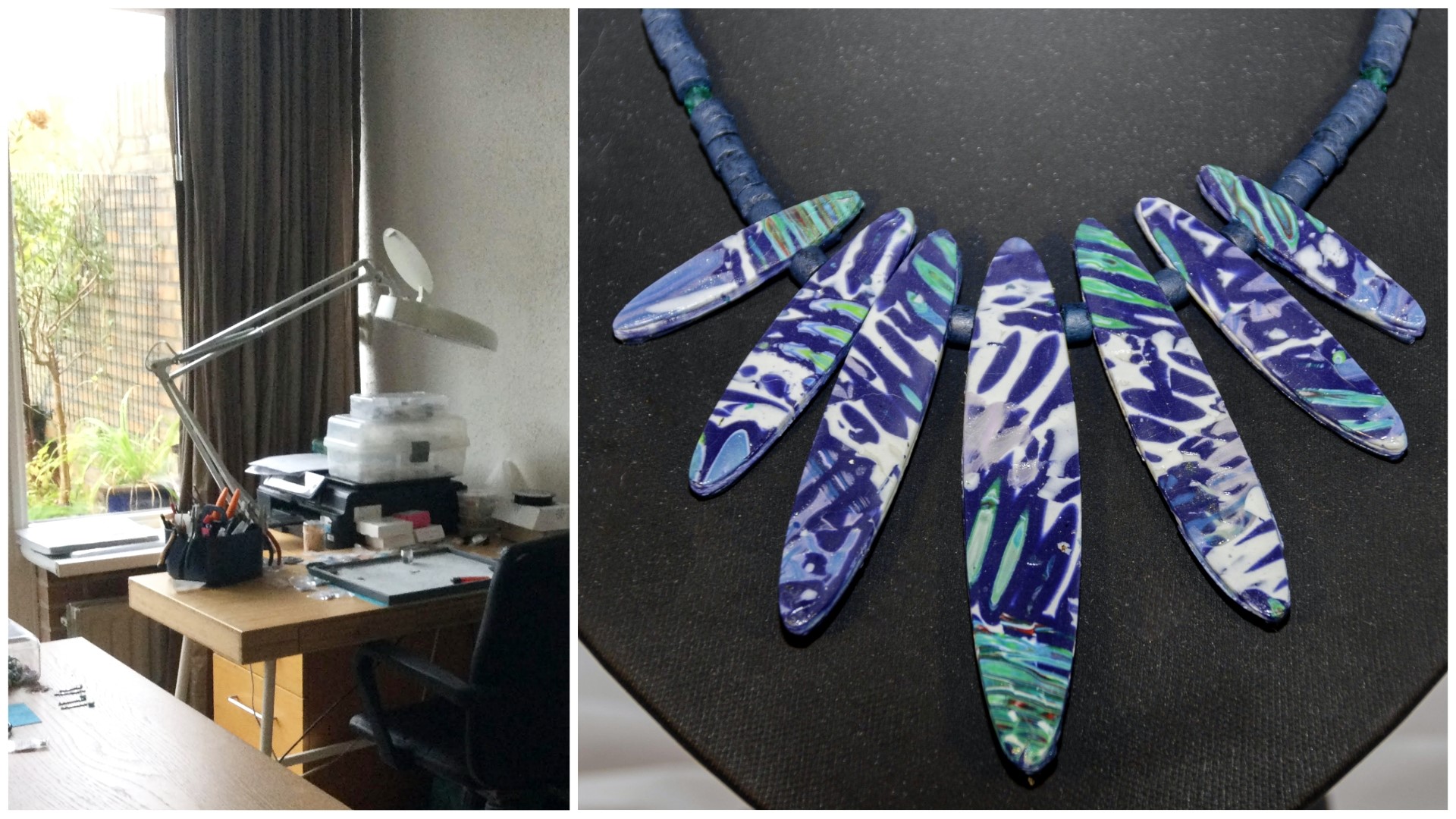 Tell us about the piece of jewellery you are the most proud of! 
I won second prize in the Art Deco challenge. That made me very proud cause it was the first time I  participated.  I always love the newest jewel I made the most. I am also proud when people like my jewels.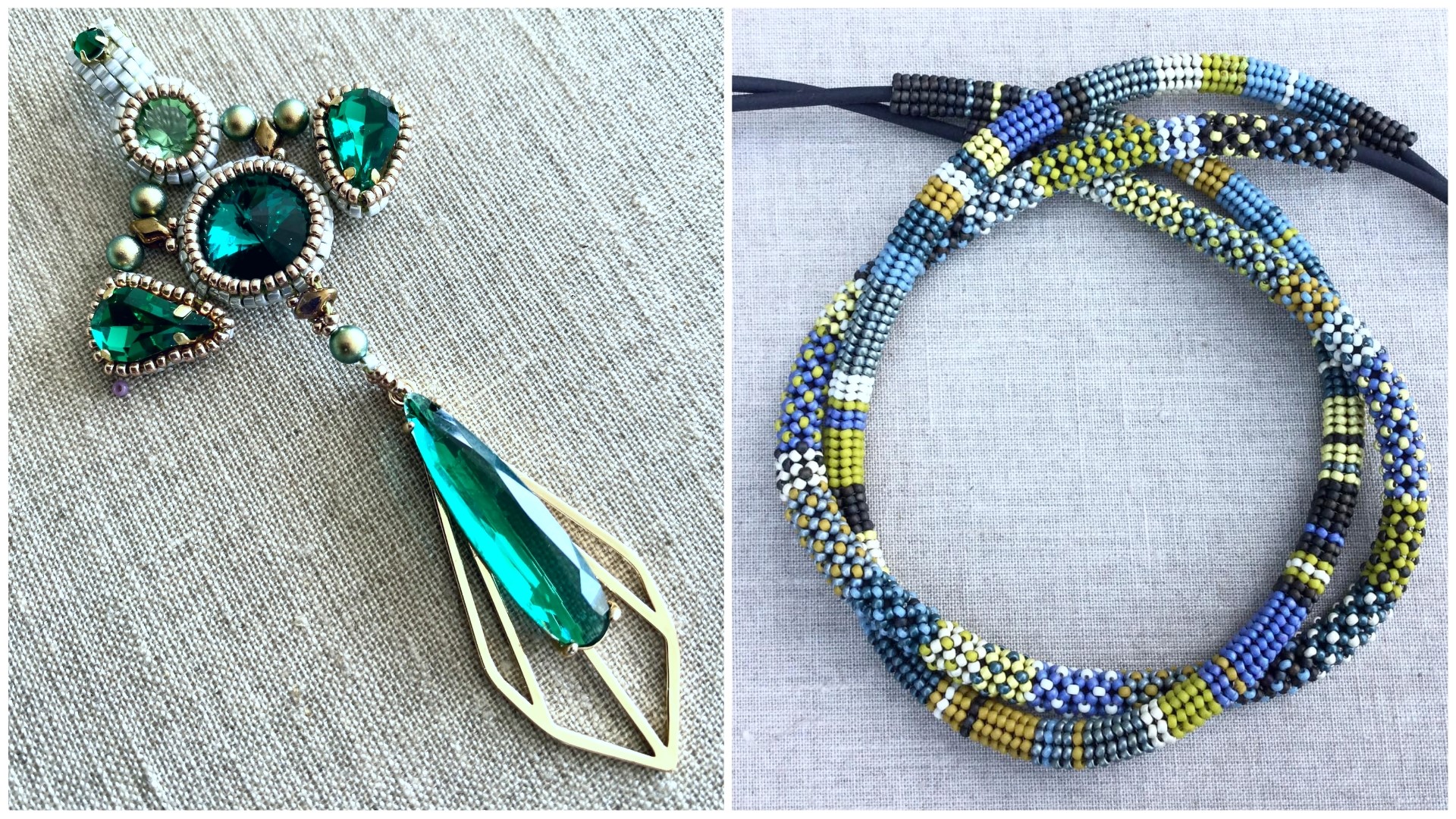 What is your favourite stitch? Which colours do you like the most? On the other hand, is there any colour or colour combination you try to avoid? 
I don't have a favourite stitch, but I love the variety. When I bezelled a lot I looked for RAW or Peyote designs.
I was looking into my jewelry box to see the dominant color to check my first choice 😀 . Blue and green are my favourite colors. I also like yellow and orange. I hardly use black. But thinking of colors there is not really a color I dislike. Every box from Beadingschool is welcome to color my world!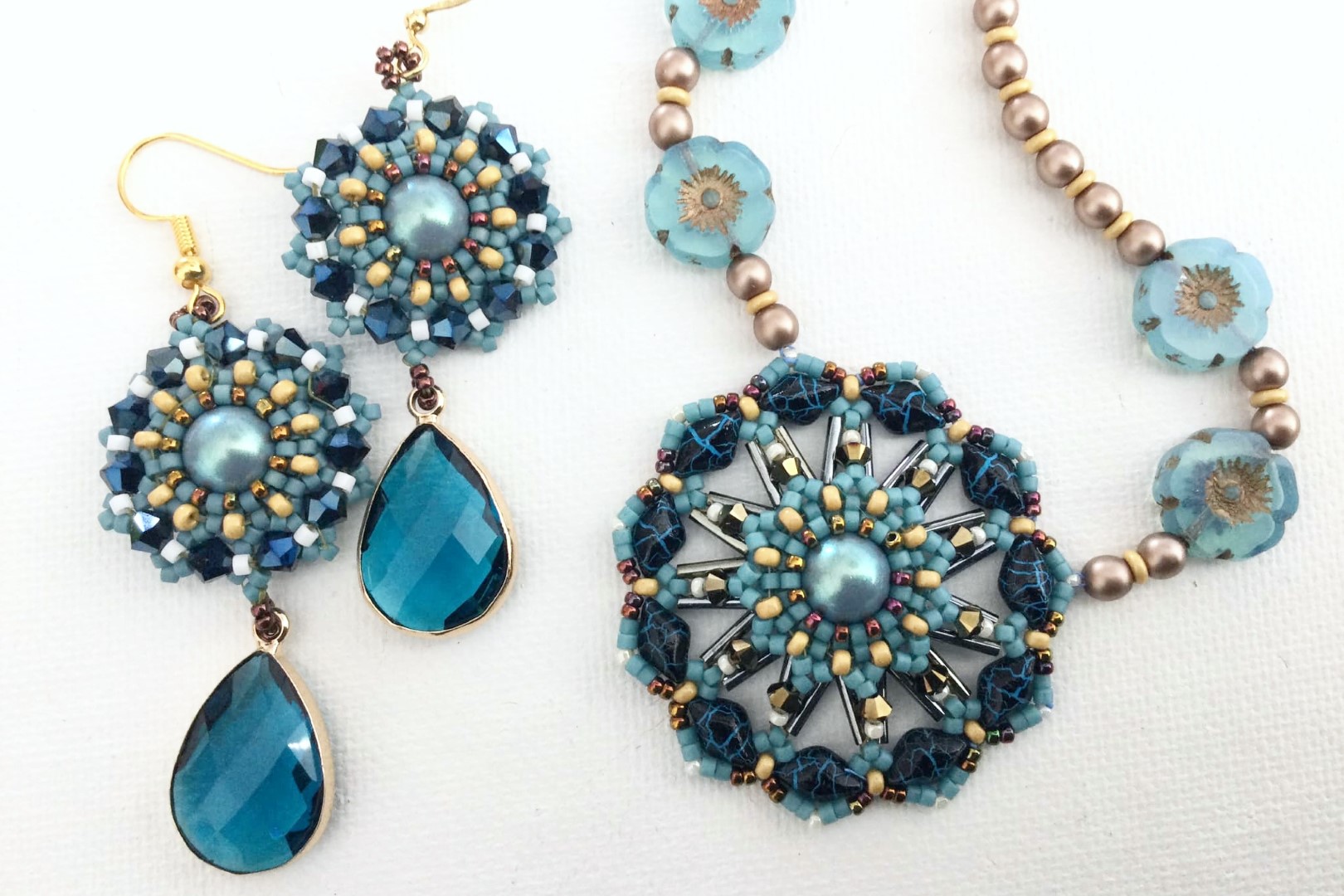 Do you follow instructions or do you like to develop your own designs? How would you define your style?  
I tried to make my own designs, but one way or another I didn't succeed. All my UFO's are bumpy and not nice. I have to sit on them qiute often ;). But I won't stop trying. So… I bead the designs of Erika, Zuzi, Veronka, Ruxandra and others.
I cannot say I have a specific style. I love to bead the blingy designs but when I want to wear a jewel I always choose a more muted one.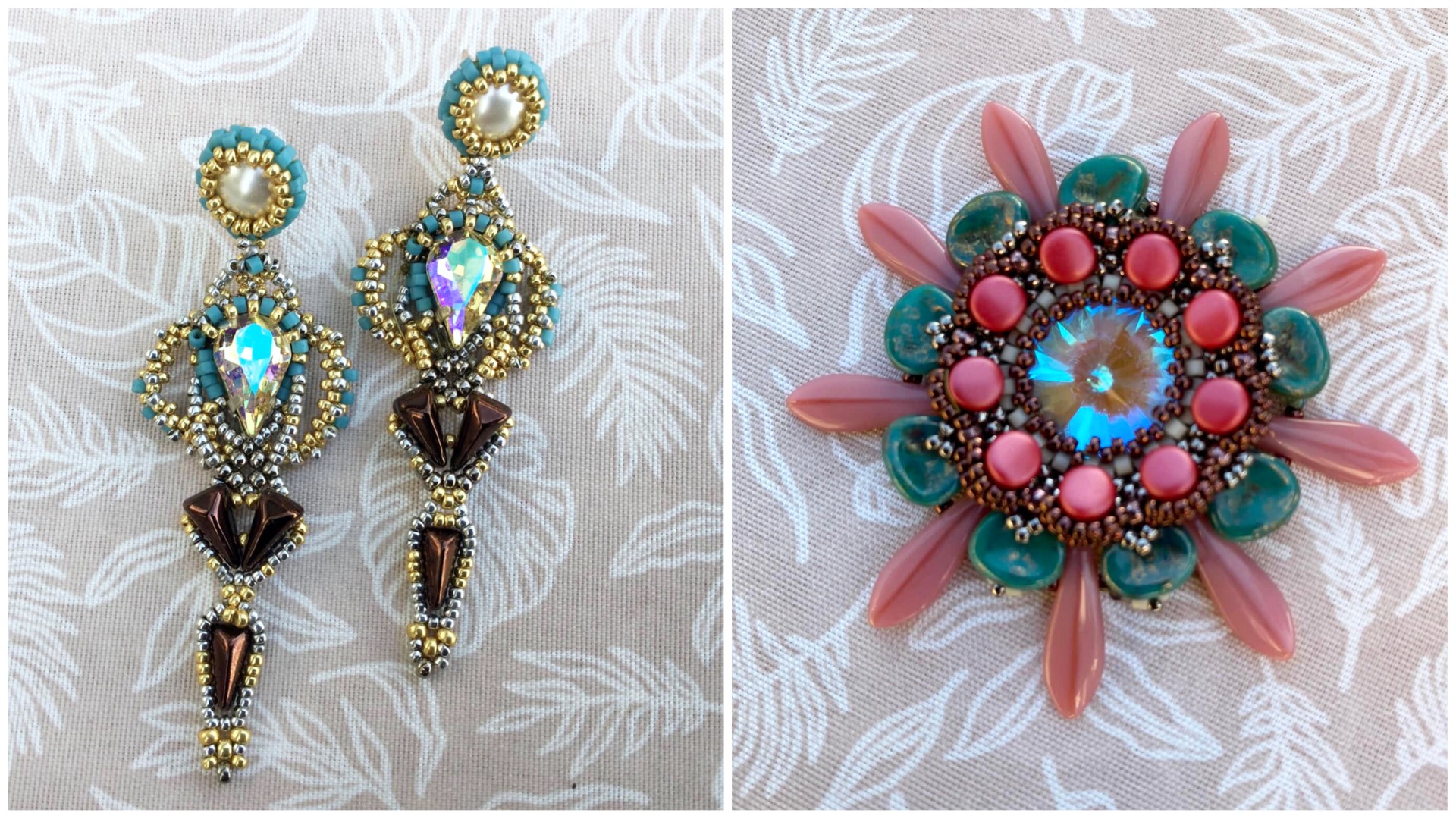 Who are your favourite designers? Why? 
I love the Erika's designs. Every design is different and we learn to bead with all kinds of beads. I find it amazing! I also love Ruxandra's designs. Her designs are demanding and sometimes a little difficult to read. They are so layered. You have to do something in step 3 to make step 14 happen. It is like playing chess! Unbelievable! I could never do that. 
I admire all the designers for inventing new patterns every time. Also Beadingschool Club members like Anita and Terry.
Do you have a favourite design by Erika? Tell us about it!   
I love "Star Anise" a lot. It is a design she made for International Beading Week. I beaded it twice. It uses Miyuki Quarter Tilas which is one of my favourite bead shapes. It makes the jewel delicate and structured. 
"Ginevra" was the first design I beaded by Erika and that design was the reason I signed in as member of the Beadingschool Academy. I definitely had to bead that! I also like "Catteau". So simple and yet so beautiful. I love to wear that.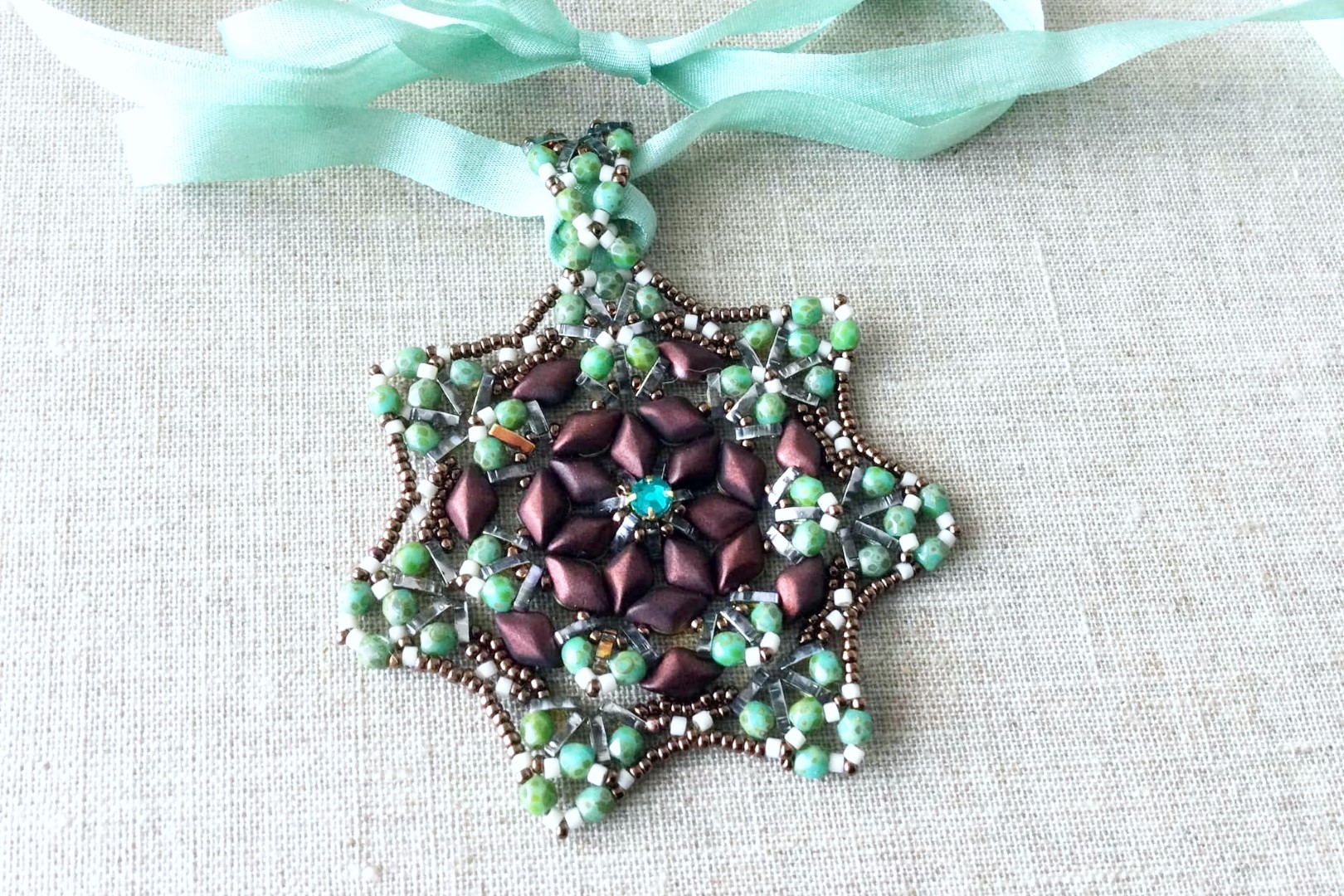 Which is the bead / component in your stash which you treasure the most? Do you already have plans on how to use it?
I love table-cut beads! Big and small. The colors are often very bright what is wonderful and I am thinking to use them in bead embroidery. The jewels I made with table-cut beads are substantial and give structure to the piece.
I also love the two-hole beads, the Tilas in particular!  My friends are always surprised how it is made, because they didn't know that beads could have too holes. 😀
What are your plans for the future as a beader? Is there something you would really like to learn? 
I never tried Bead Embroidery! It is so beautiful and it is also possible to make your own designs with it. So that is something I consider to learn in the near future.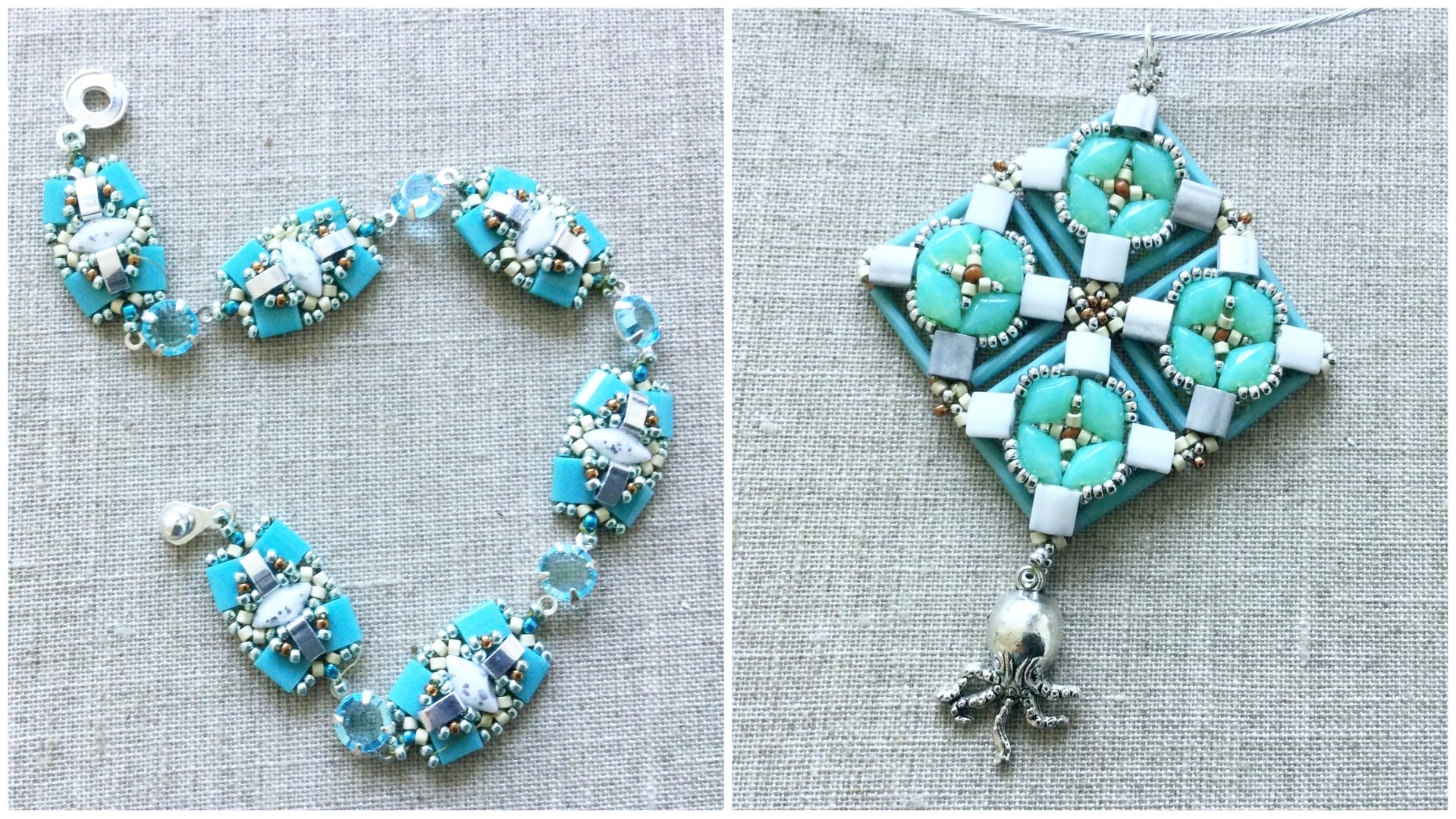 Where can we see and buy your designs? 
I have a Facebook account for my jewellery, but I'm not very active there. I offer my jewels on markets, but I don't sell much. People love it, but they won't buy (they want to buy cheap – typical Dutch!). Our local hospital asked me to fill some display cabinets with my jewels and half of my jewels were sold already!   Other than that, my jewels will be seen at an art-exhibition with 13 other artists in city of Bergen (NL) at the end of October. Fingers crossed!

Thank you for answering my questions, Josien!
We all are happy you are beading with us and we wish you lots of success in everything you want to achieve as a beader, and our friend!
Dear beading-friends and beadwork admirers, please, use the comment section if you have more questions you would like to ask, or greet our Josien.
Stay tuned for more interviews for Beadingschool.com by Erika Sándor!
Reader Interactions