6 years ago I believed, that spreading the love of beading is where I can put my skills and experience to the best possible use, and you allowed me to step into your world.
I remember the times when beads were the only thing able to calm me down after a stressful day at the university. Playing with these colorful pieces of glass, thinking about possible combinations, even making mistakes, and trying anew until I was pleased brought me happiness and tranquility. Later, I started to meet other beaders and it felt like I am finally at home. We talked about tutorials and stitches, helped each other when someone had a question. Many of those friendships evolved way beyond discussing Peyote and herringbone stitch, and I found my best friends in that gang.
For me, beading is a colorful, happy oasis filled with like-minded people, and I'd like you to experience the same.
After moving to a new city and country, I felt alone without my beading friends and missed our regular get-togethers very much. Starting an online beading place, combined with writing about the big move to Amsterdam and other adventures from around the world seemed to be a good idea. That's when The Storytelling Jeweller was born.
The need for an online beading community where the motto is "be kind to each other" resonated with my old and new beading friends, and since then, we made numerous beautiful jewels together. A wonderful, kind community came to life. We are happy for each other when someone masters the skills to make a new jewel and puts together a new, unusual color combination, and we are there when advice and help are needed. But most importantly, we listen when someone wants to share something exciting happening in her life or needs a friend because she's going through challenging times. Since the beginning of the pandemics, we meet every week for a class open to everyone in the beading world, to make sure that #NoOneHasToBeadAlone. Sometimes over 100 beaders from all around the world work on the same design, and we keep learning and inspiring each other.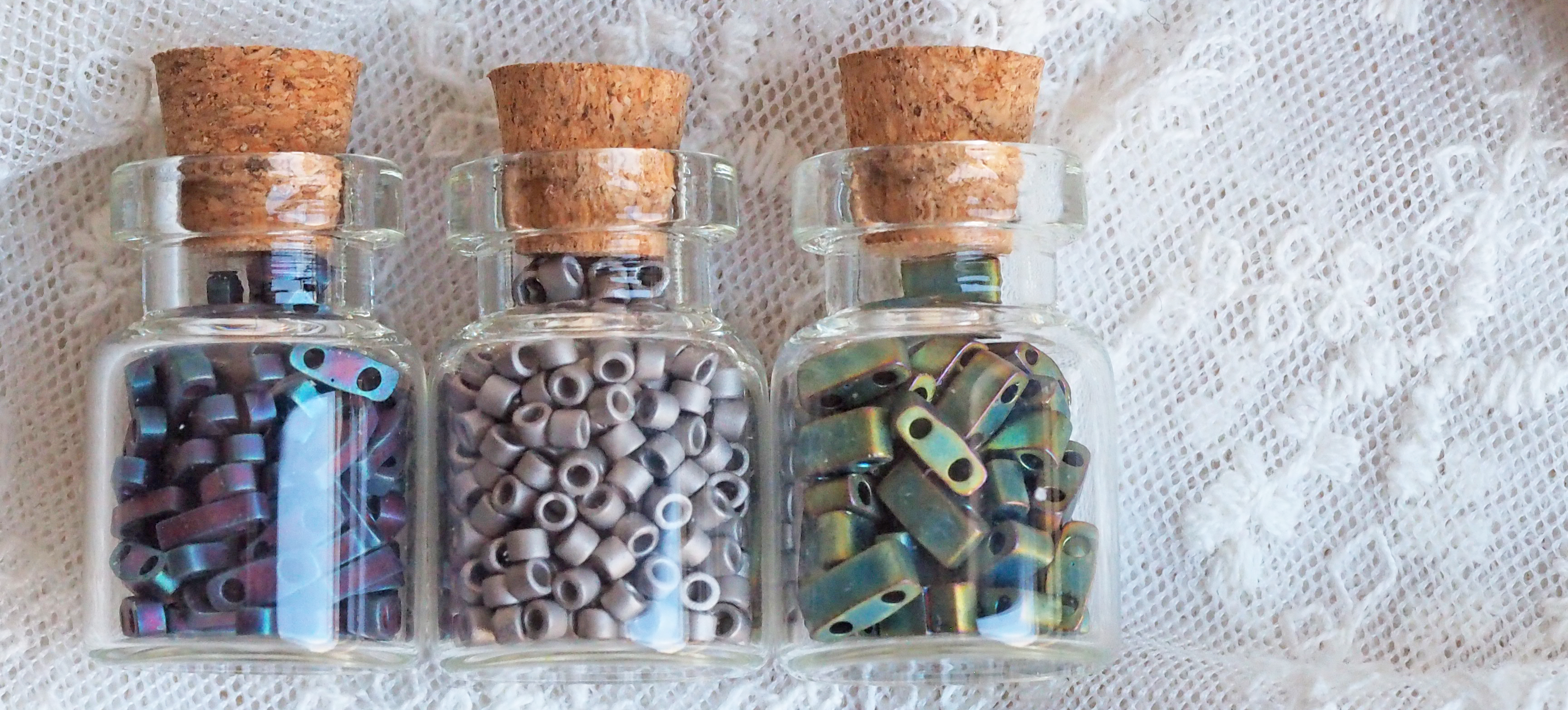 We'd like to make this online beading place even more comfortable.
That's why Beadingschool.com by Erika Sándor was born.
The focus from telling my own stories shifted towards living a beady adventure together, and I felt that a change is needed. But while the colors and the overall look change, the care, enthusiasm, inspiration, and family feeling stay the same. I have a home studio in Amsterdam, where I bead and work. It's a creative, calm space with vintage, turquoise drawers, pink or purple tulips in a vase, and lots of unique, inspiring beading material. The Beadingschool.com by Erika Sándor is an extension of my atelier to make you feel like you are pulling out my drawers, looking into my organizers, and that we are selecting beads for your next jewel together. Through the classes and tutorials, I would like to be your guide to make sure that you feel proud when finishing a jewel, and I am inviting you to become a "student" in our Beadingschool community,  learn more about beading, and find friends from all around the world.
Starting on 27. April (Tuesday), there will be lots of events, surprises, and giveaways waiting for you to celebrate this milestone. Most of them will happen on our Facebook page. This is what you can look forward to:
27. April (Tuesday) #CoffeeTimeWithErika
(3pm CET / 9am NYC / 6am Cali)
Big announcement 🙂
28. April (Wednesday) Live video
(3pm CET / 9am NYC / 6am Cali)
Take a walk through the new website together
29. April (Thursday) Get to know the Beadingschool Team!
Ask us anything, and we'll answer!
30. April (Friday) #NoOneHasToBeadAlone
(5pm CET / 11am NYC / 9am Cali)
Free live video class – let's bead our new logo!
1. May (Saturday + next 3 Saturdays afterward) – 4 SURPRISE giveaways
Keep an eye out on our social media pages!
2. May (Sunday)
Peak behind the scenes!
3. May (Monday) Creative bead embroidery
Start of a month-long series of workshops in one of the biggest beading groups on Facebook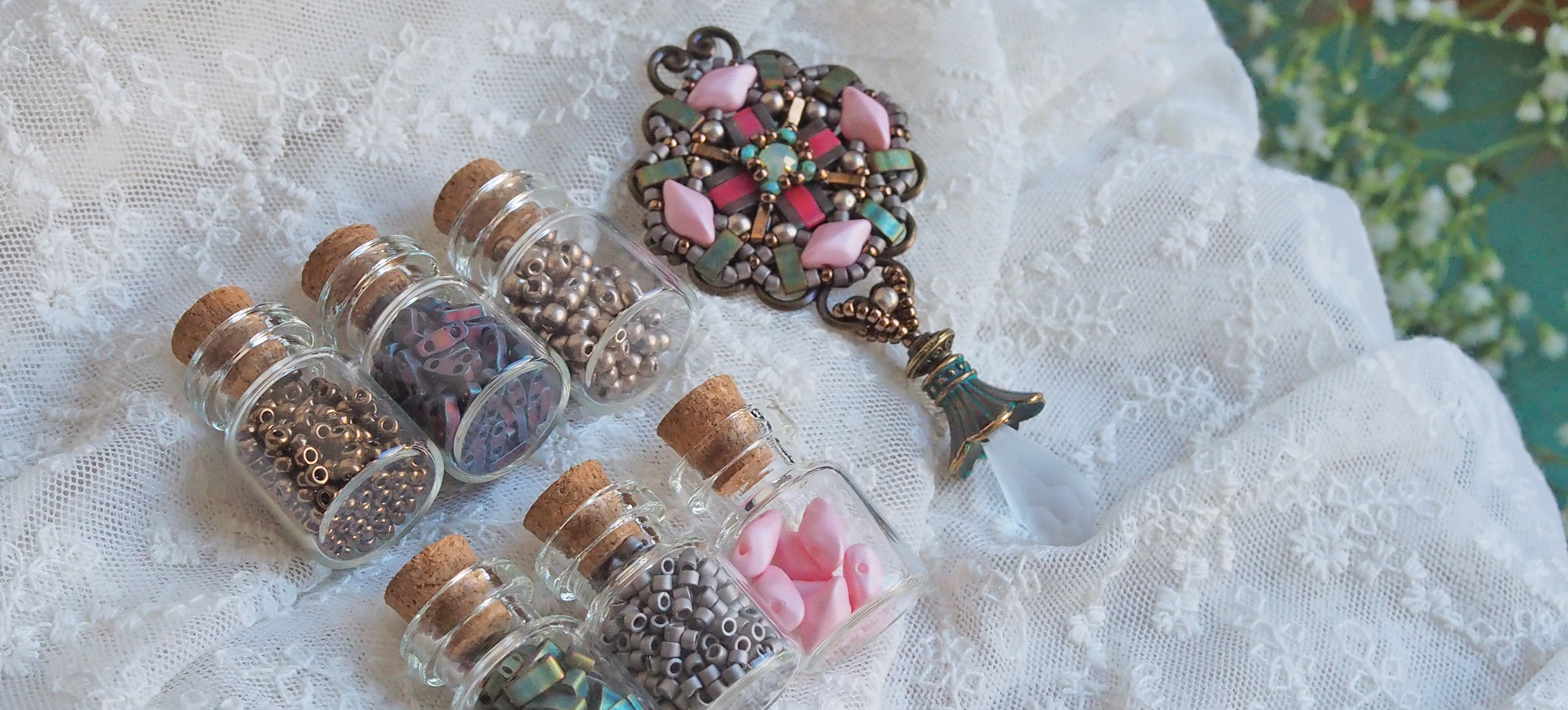 Thanks to your support, we had the strength and energy to take this giant step.
Thank you so much for being and beading with us!

We are looking forward to spending these exciting times together.
With lots of love,
Erika and the Beadingschool Team