It is very hard to explain, but there is something special about autumn in my life. It has always been rich for travels, unexpected journeys, and adventures. I'm happy this hasn't changed and this year brought me an amazing opportunity to join my Beadingschool colleague, Andrea, on a trip to Jablonec nad Nisou in the Czech Republic.
On the road again
I arranged some details at home and got ready. Of course, I packed also my beads and Hungarian-Slovakian souvenirs to bring with me. I enjoyed the train ride to Prague, accompanied by the Beadingschool mandala and a horse chestnut I picked in the park on the way to the train station. Beadingschool's Academy box with Magic Garden theme got me into the right mood to look closer at Art Nouveau around me.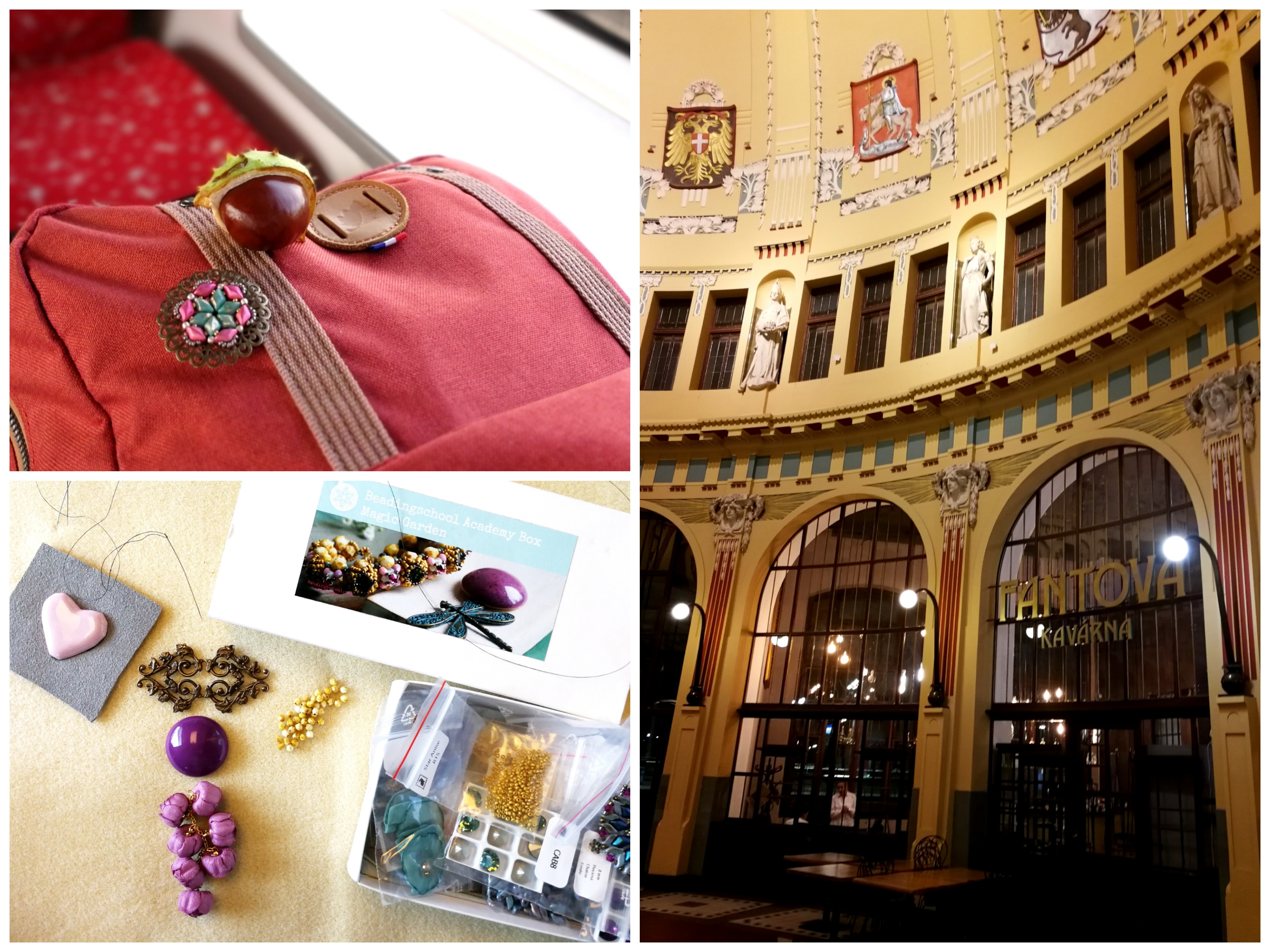 City of Jablonec and tradition of glass making
Jablonec nad Nisou became the international center for glass and costume jewelry production at the end of the 19th century. Stories of several internationally famous brands began to be written here and then they spread to the world. The tradition of glass making has been developed by the skillful hands of the local glassmakers over centuries and it is amazing you get to see so much of it everywhere around you. Architecturally, it is a young city, where you see unmistakable traces of the art nouveau, functionalist and neo-renaissance styles. I found it very inspiring and visually attractive.
Let's go (bead) shopping for you!
Since Erika couldn't join Andrea on this trip, I was on a quest. My main mission was to look for interesting bead shapes, colors, materials for you all. This was something new, a little bit scary, but wonderful at the same time. I just know I loved it! It was also the first time I got further than to a local bead store, seeing behind the scenes and tracking our beads to their birthplace.
Where the Czech Republic meets Japan
First, we stopped in heavenly looking bead store where I experienced several breathtaking moments. I was allowed to stick my hands into some of these huge paper bags that were full of Czech fire-polished beads, and also to 24k Gold plated Miyuki Tila beads – very hedonistic 😉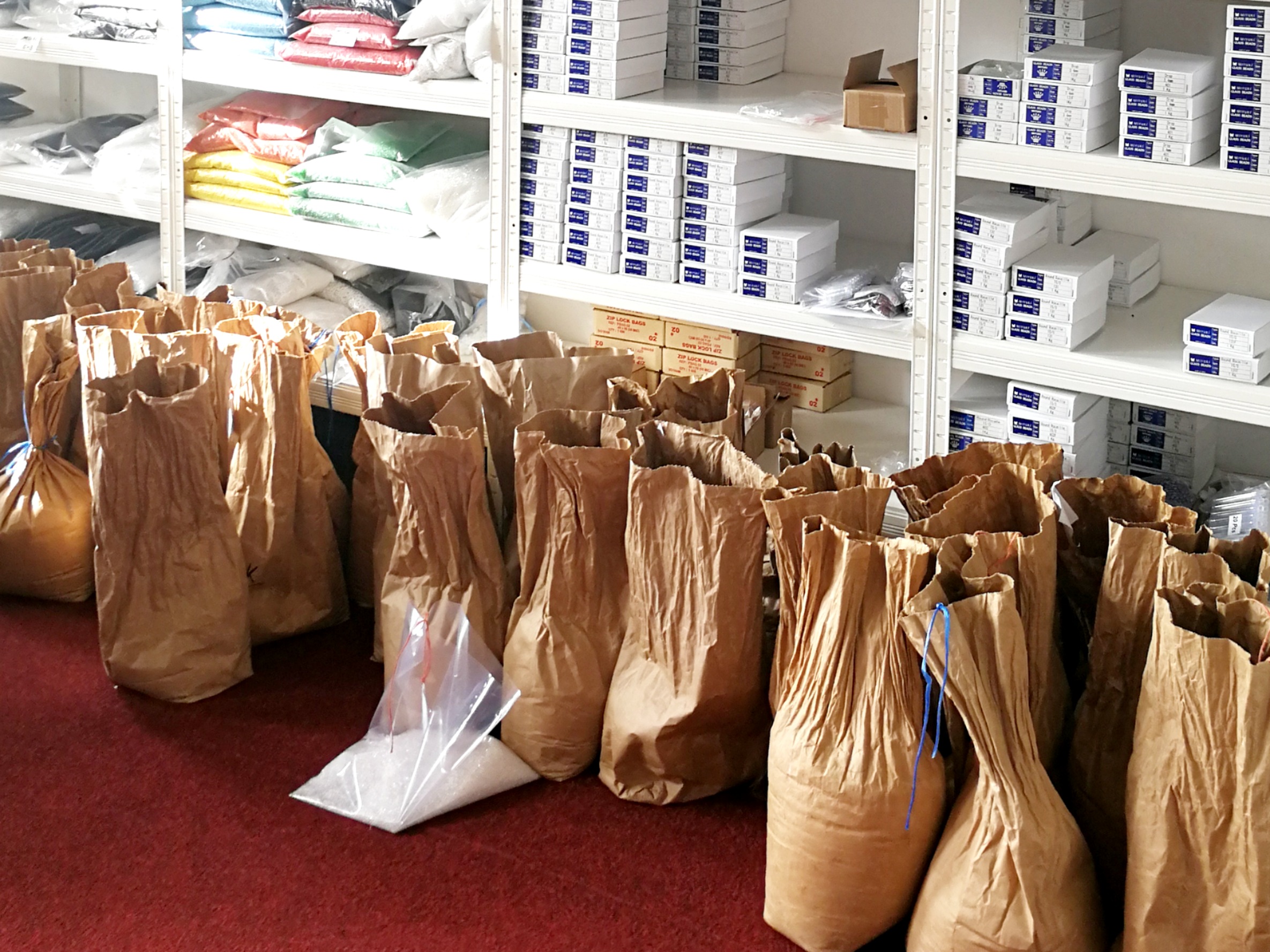 It was indeed beady heaven, where you have a new store with lots of visions, but the golden-old background of the tradition. You find yourself in a place where the customer comes first and it's not just a phrase. A wonderful place where you feel comfortable and the time stops existing.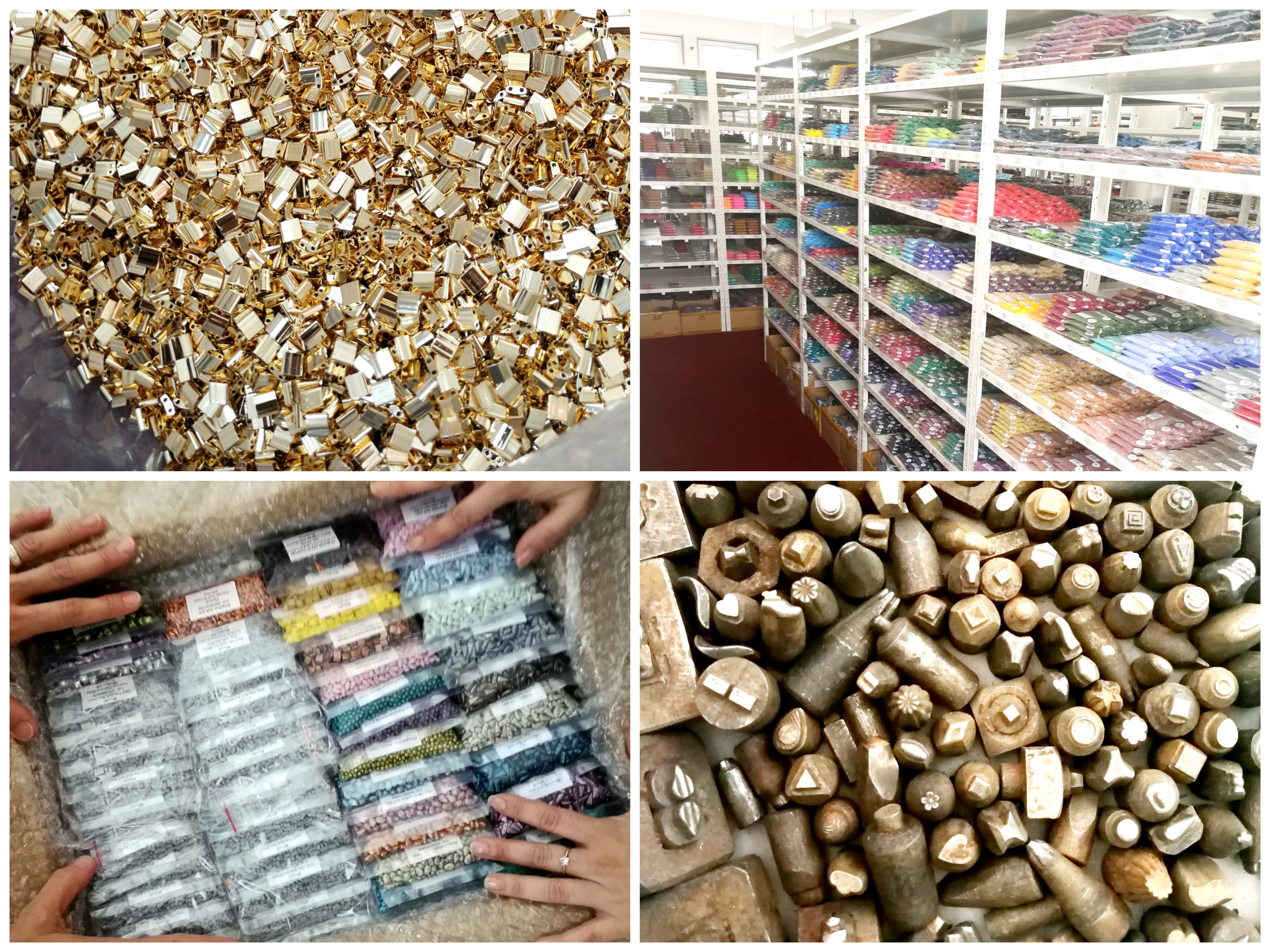 Did you ever wonder how it looks in PRECIOSA?
Our next stop was the PRECIOSA headquarters. Our brief visit got us to Preciosa's presentation and conference room. We arrived shortly before announcing new color innovations.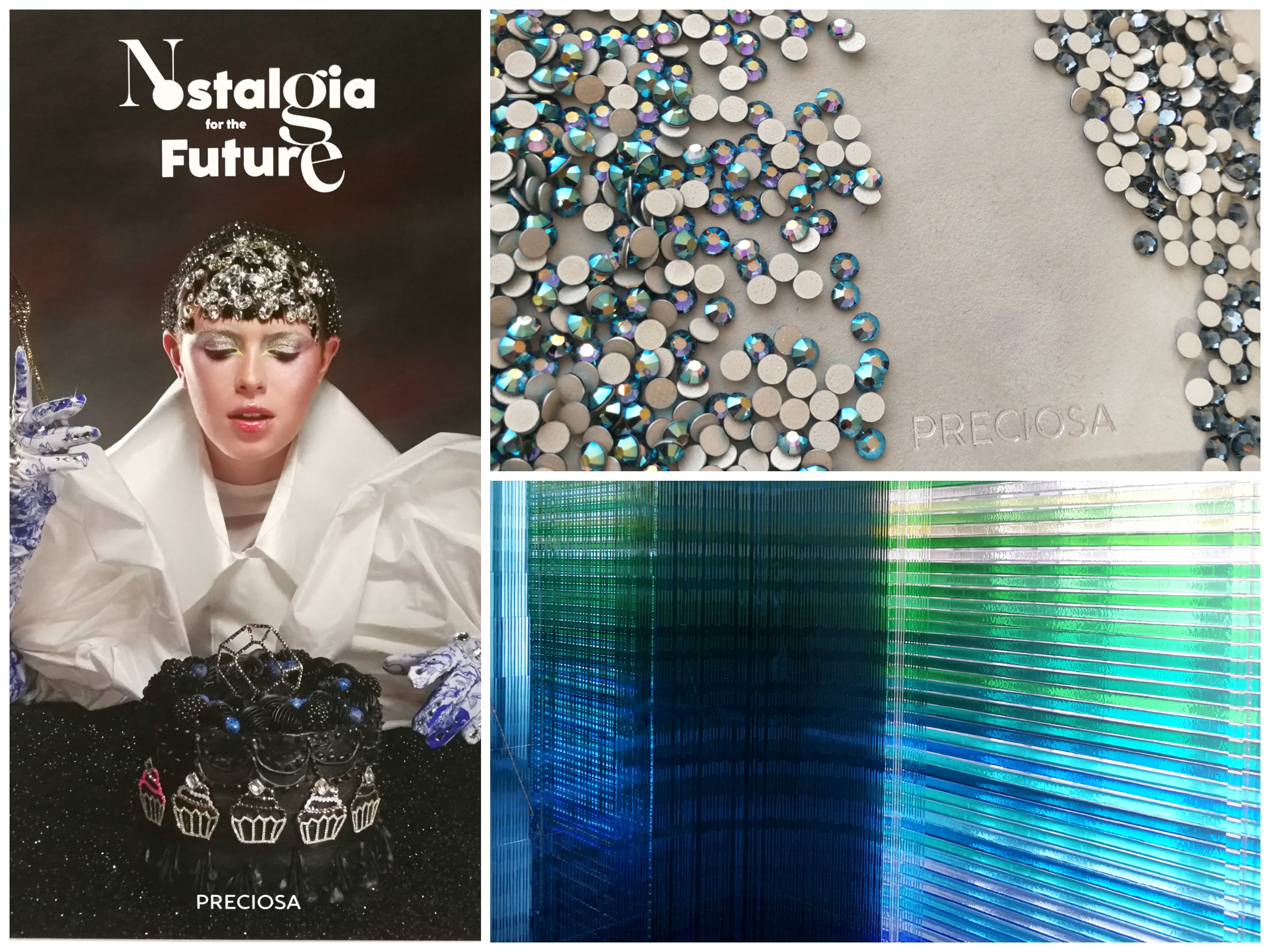 You can see a picture with the poster showing 2022 innovations, new Denim color chatons, and part of a colorful glass panel created from the rods used for beads and crystal making.
If you want to own your bit of PRECIOSA and create eye-catching and sparkly jewelry, you can always get your crystal and pearl box here.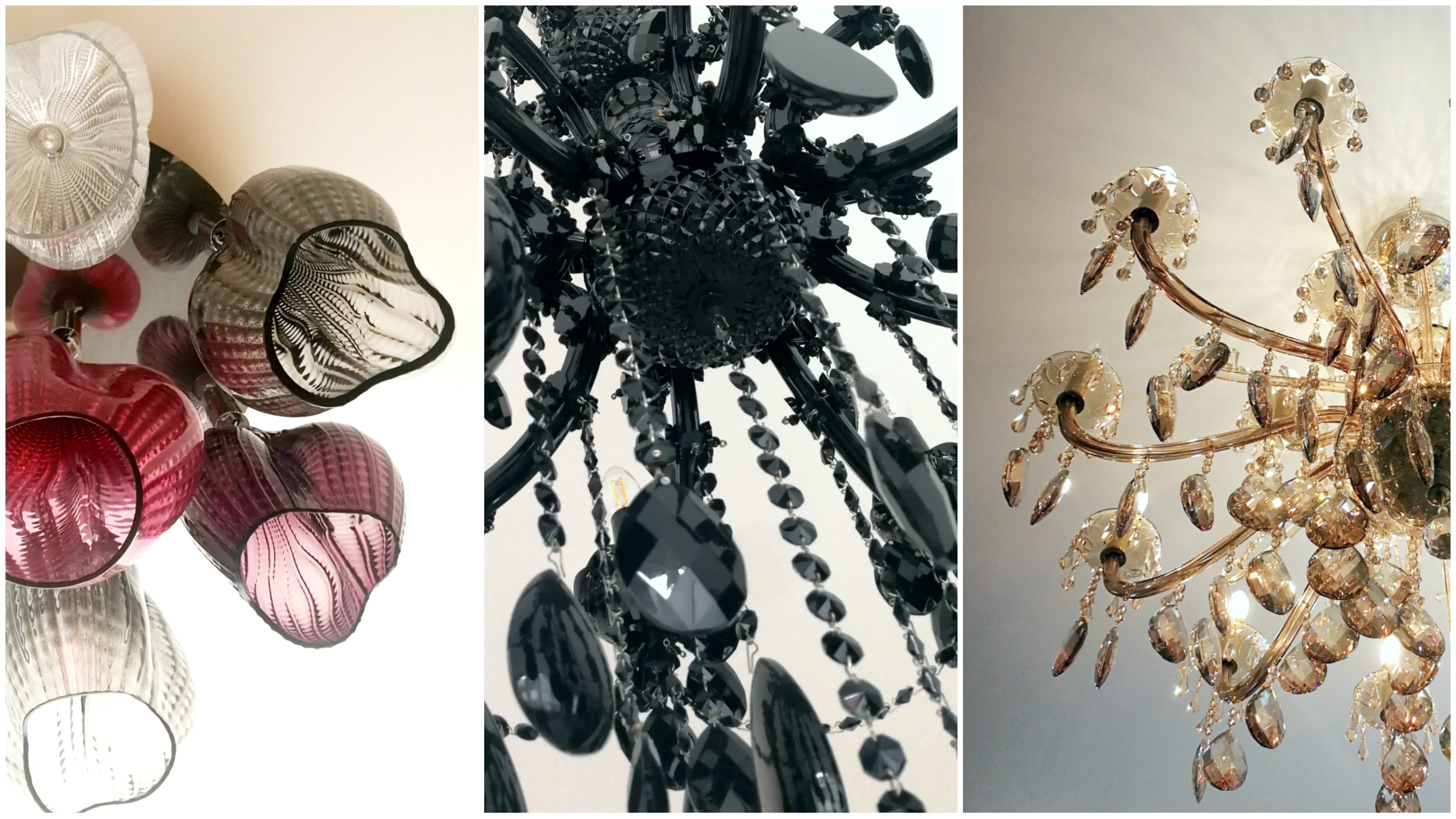 I loved all the designs with practical use – the lamp on the very left side is even made in my favorite colors! The jet-black crystal chandelier was amazing to show the art, contrasting the light gold chandelier in another part of the room.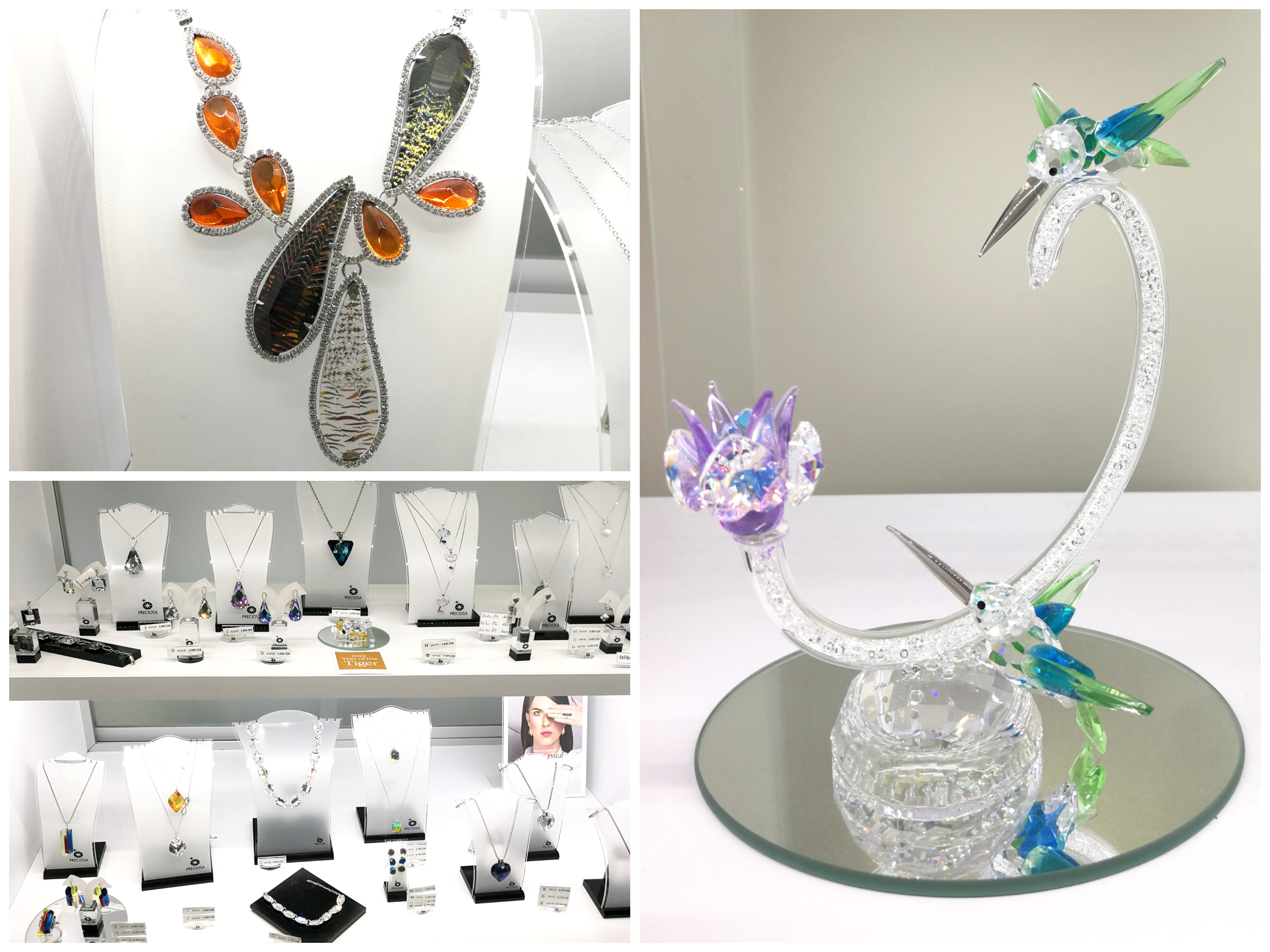 We got to see the PRECIOSA retail store in one of the city shopping centers. It was full of beautiful finished jewelry! I'm not a big fan of decorations, but the two crystal hummingbirds with a flower stole my heart. I loved them! Maybe one day…
Filigrees and rhinestone cup-chain heaven
Our last stop in Jablonec was a small family-owned company that makes filigrees, components, and jewelry. They continue the local tradition, being in the market for more than 30 years. The owner showed us around his little kingdom, where very skilled professionals make most of the filigrees we love so much!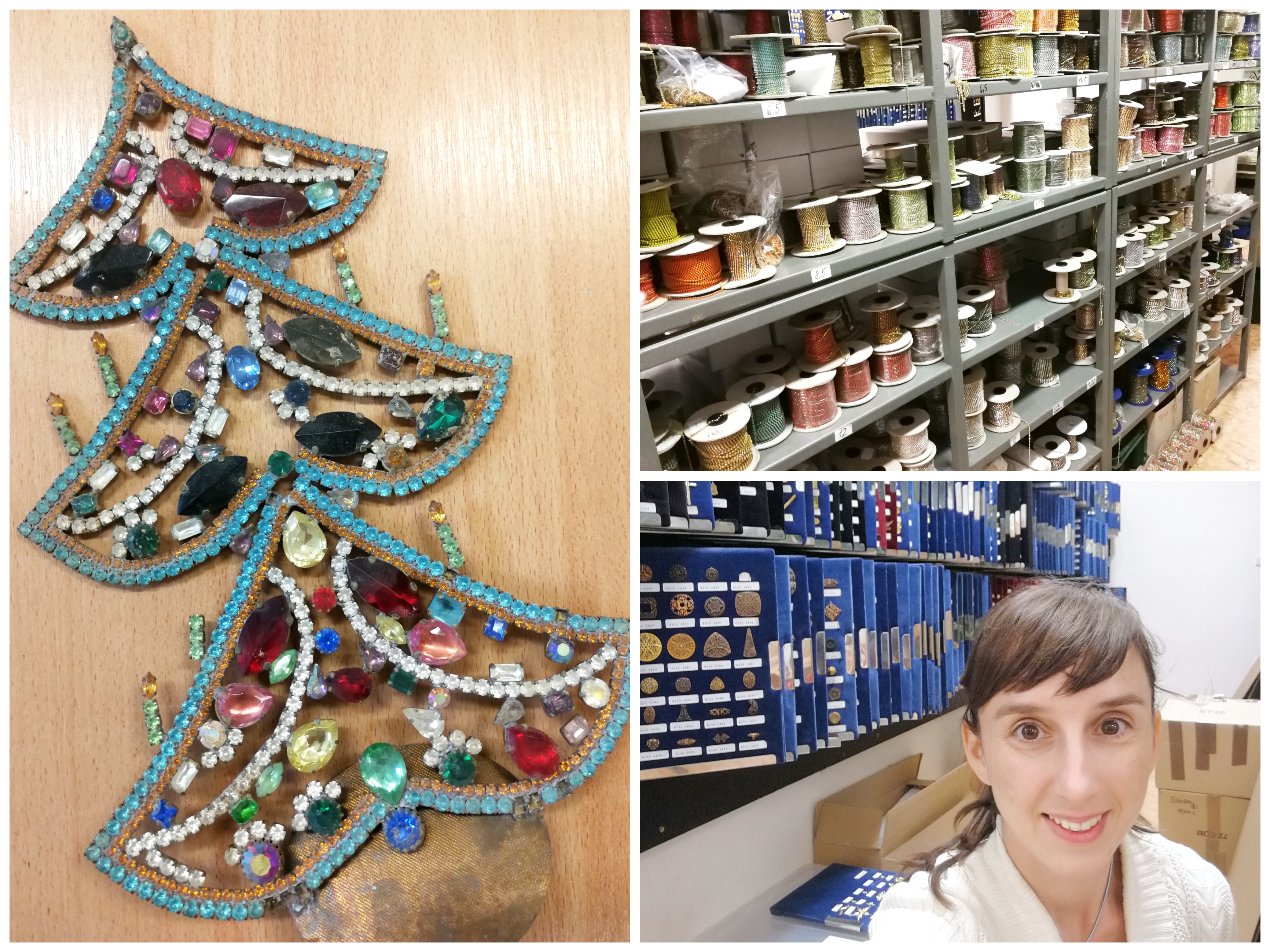 While we spent time in the warehouse and amazing filigree library, we got across to vintage archive with first pieces of finished Christmas decorations made in this manufacture. I also picked new colors of Preciosa rhinestone cup-chains for you – look at those full shelves! They are not so full anymore 😉 and I pre-selected some gorgeous filigrees for Erika to take a closer look at from the library.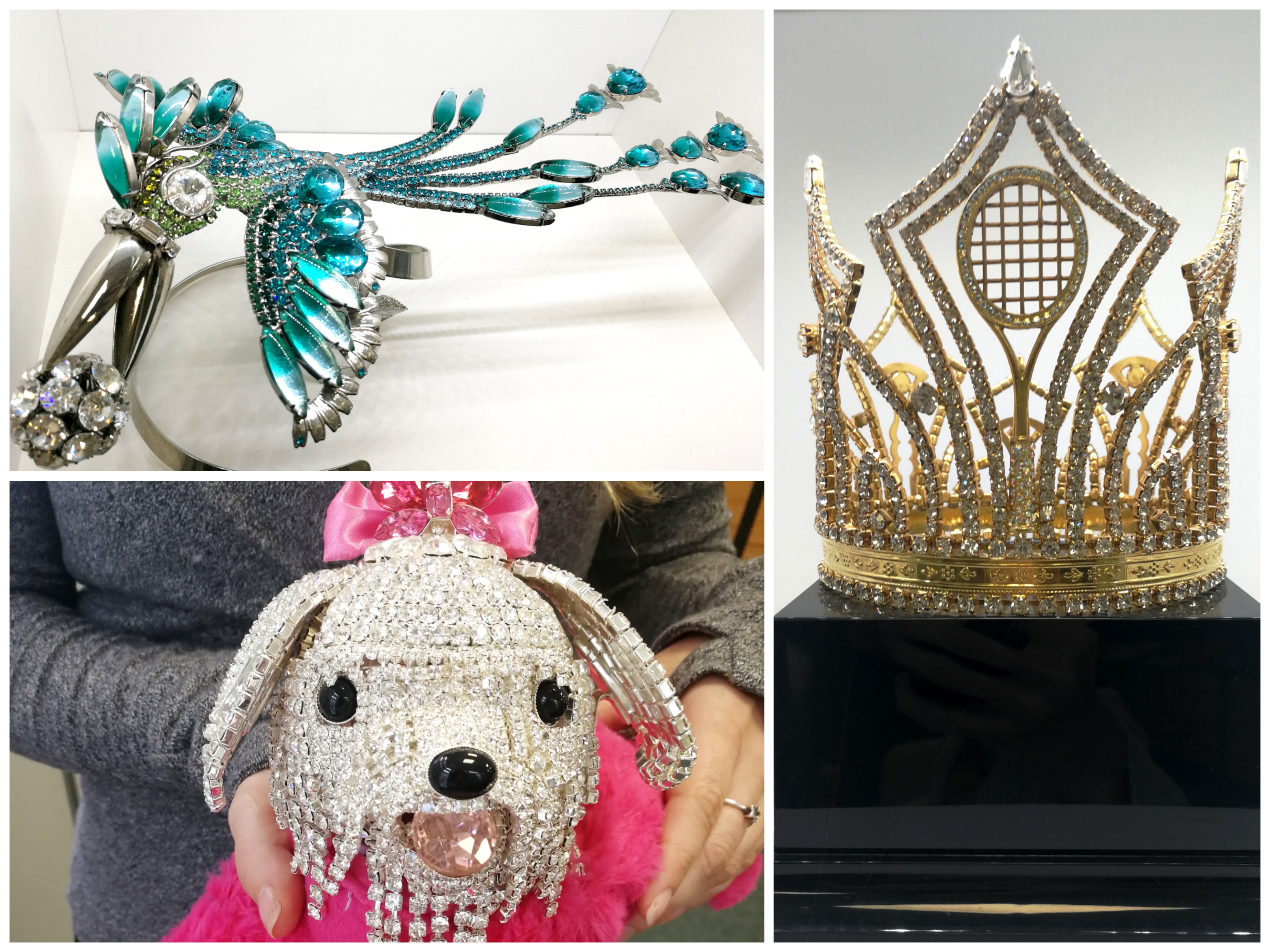 Then we were shown around in a very special room that stores all the unique designs that were ever made here. Some were part of big fashion shows. Do you know how we make large, beaded statement necklaces to show the best of our skills? I had a very similar feeling here – to show the most of design, art, and craftsmanship through the metal components and crystals – like the parrot tiara, crown for The Tennis Queen, or a fancy-looking crystal puppy. Amazing, don't you think?
On the way home
As we packed all the beads, our luggage and still had some space in the car (and time), we made an unplanned stop after crossing the borders of Slovakia. We picked up new art quality cabochons for the Beadingschool webshop. Again, another precious insight into Lenka's backstage, her studio, and a favorite spot in the house where she creates all the beauties we use in our beadwork. It was a very nice and colorful experience!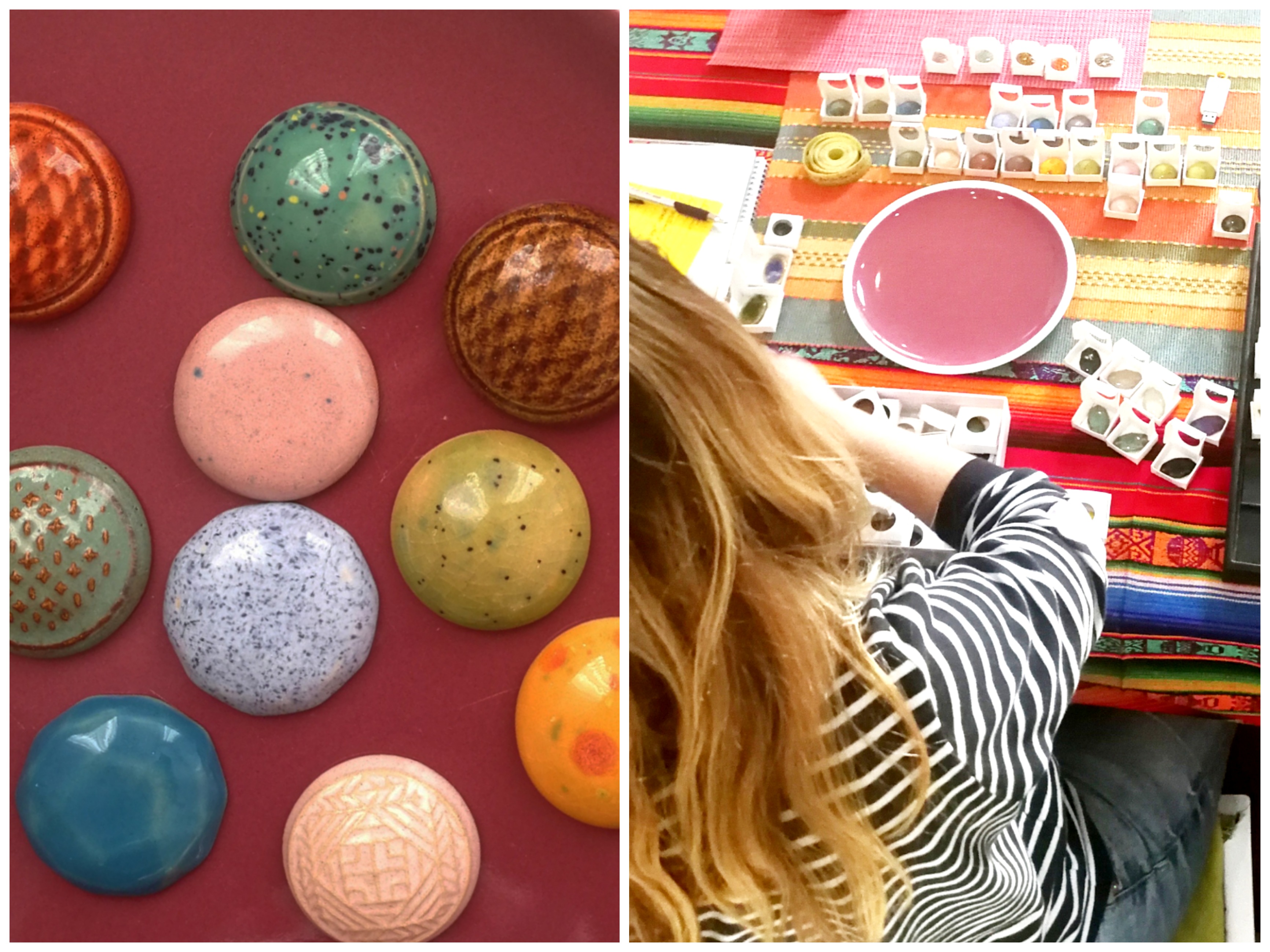 Passion for beads, love for art, and creating
These days, when we often don't cross borders of our counties due to covid restrictions, I unexpectedly got to visit Crystal Valley in the Czech Republic. I feel very lucky and also blessed I was able to make this trip to Jablonec, the birthplace of our beloved beads, crystals, and pearls. I was allowed to pick some new beads and components for you, took a walk to soak the atmosphere, and above all – met and talked to people who make and sell beads their whole life. They live shared passion with us and understand our creative needs, minds and souls. All these people were very humble and everyone we met was genuinely happy to see us.
I hope to return there one day again and I wish you the same, in case visiting Jablonec nad Nisou is your dream.