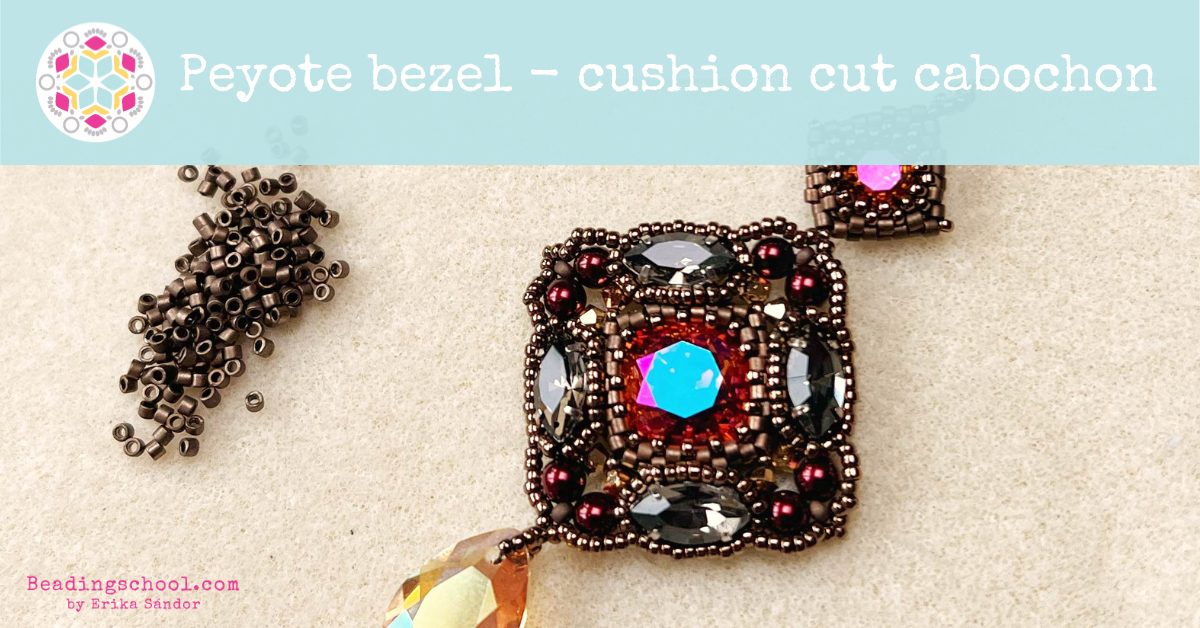 Peyote bezel of a cushion cut cabochon
You can never have enough tricks in your sleeve to pull out when it is about extending your basic technics of beading.
Below you can find a step by step description of how to bezel a 12mm cushion cut cabochon giving the end result of a squared shaped unit.
Enjoy! 🙂
If you're interested in making the Granny Square jewel from the cover, the tutorial is here.
I really hope you found this tutorial helpful, so you can master cushion cut bezel! Have a great time beading :)
Reader Interactions