Beadingschool is for everyone
Yes! We're all students and learn with every single project we choose. Connected with love for creating, beautiful beads and building a community of like-minded friends, Beadingschool by Erika Sándor presents the Peyote Starter Kit, so everyone had the opportunity to learn to bead!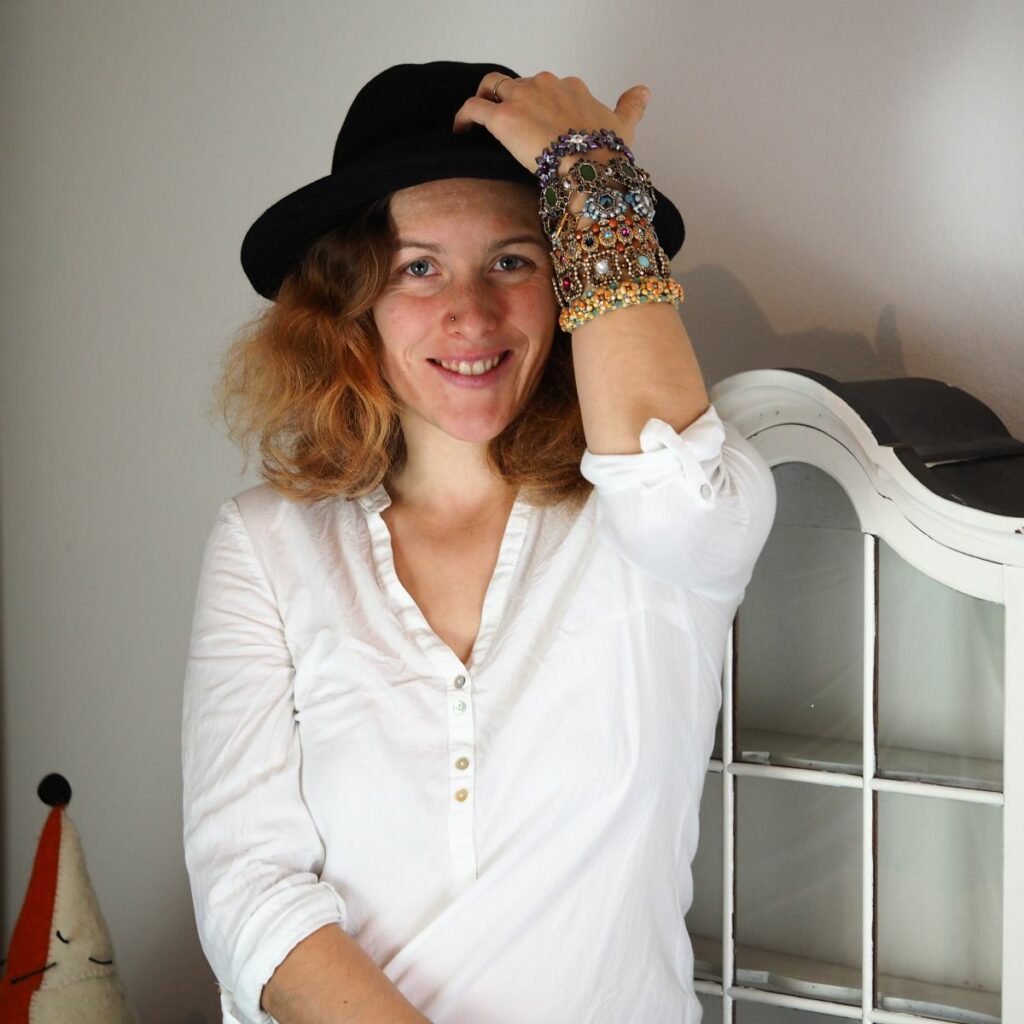 What do you find in the box?
The Peyote bezel starting kit contains everything for the start of your beading journey. It holds the basic tools that you need for the projects from the box, and of course, you can keep using them after everything is gone from this set, too.
TOP QUALITY TOOLS and MATERIAL:
PRECIOSA rivolis and chatons in different sizes and colors
Miyuki seed beads
Firepolished beads
Metal components
Bead mat
#11 Tulip beading needles
Fireline
You'll also get a booklet with directions to these first steps, showing you the basic technique and several projects of finished jewels. Every jewel teaches you something extra on top of bezeling cabochons with Peyote, for example:
how to add picots,
how to join several cabochons,
how to decorate the cabochons with extra beads.
What kind of jewelry can you create from the content of the box?
Earrings – no matter if you prefer short, long, small size. Mix and match your bezelled rivolis to create your personalized jewelry!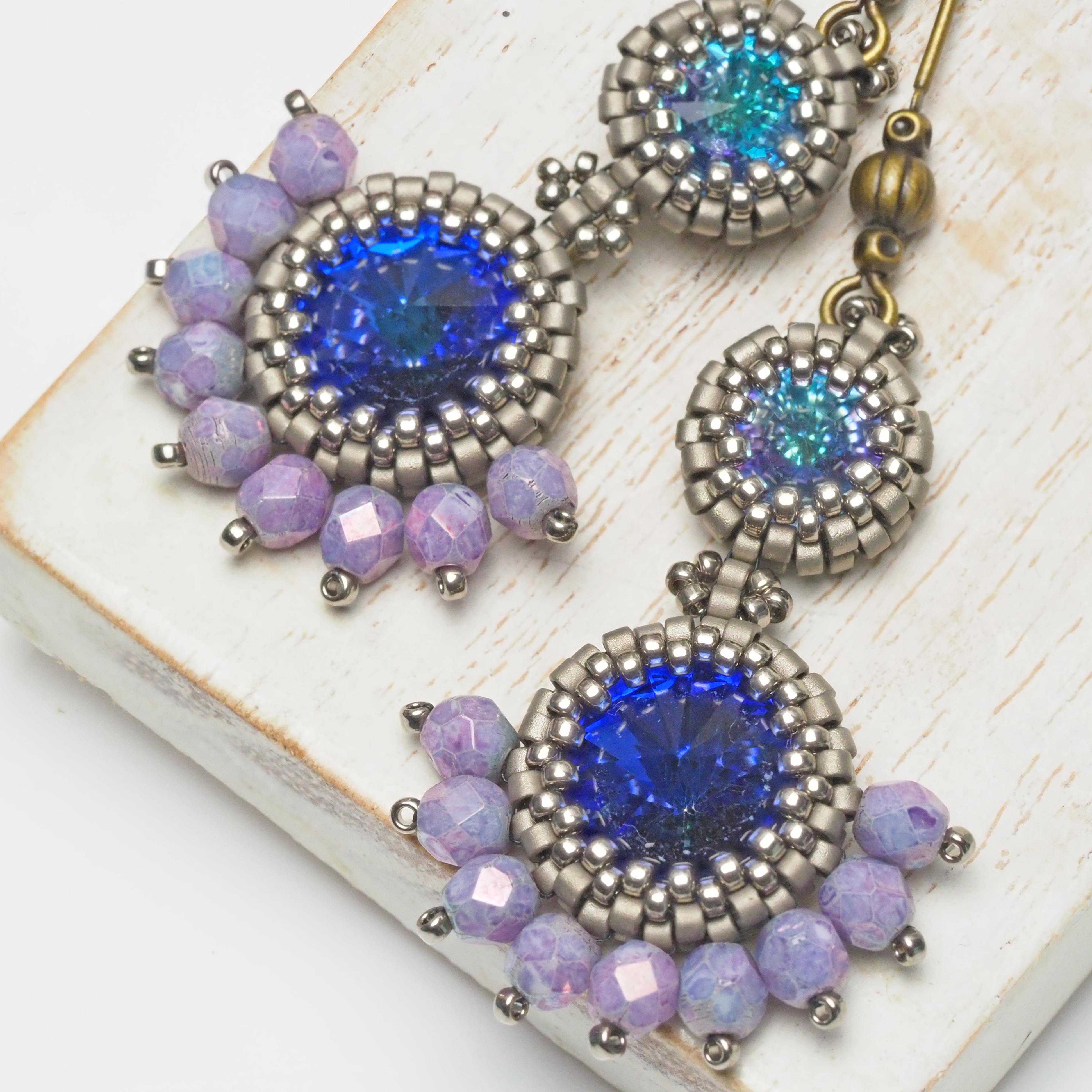 Pendant – it doesn't have to be large in size! Great quality material sparkles through this simple flowery bezel.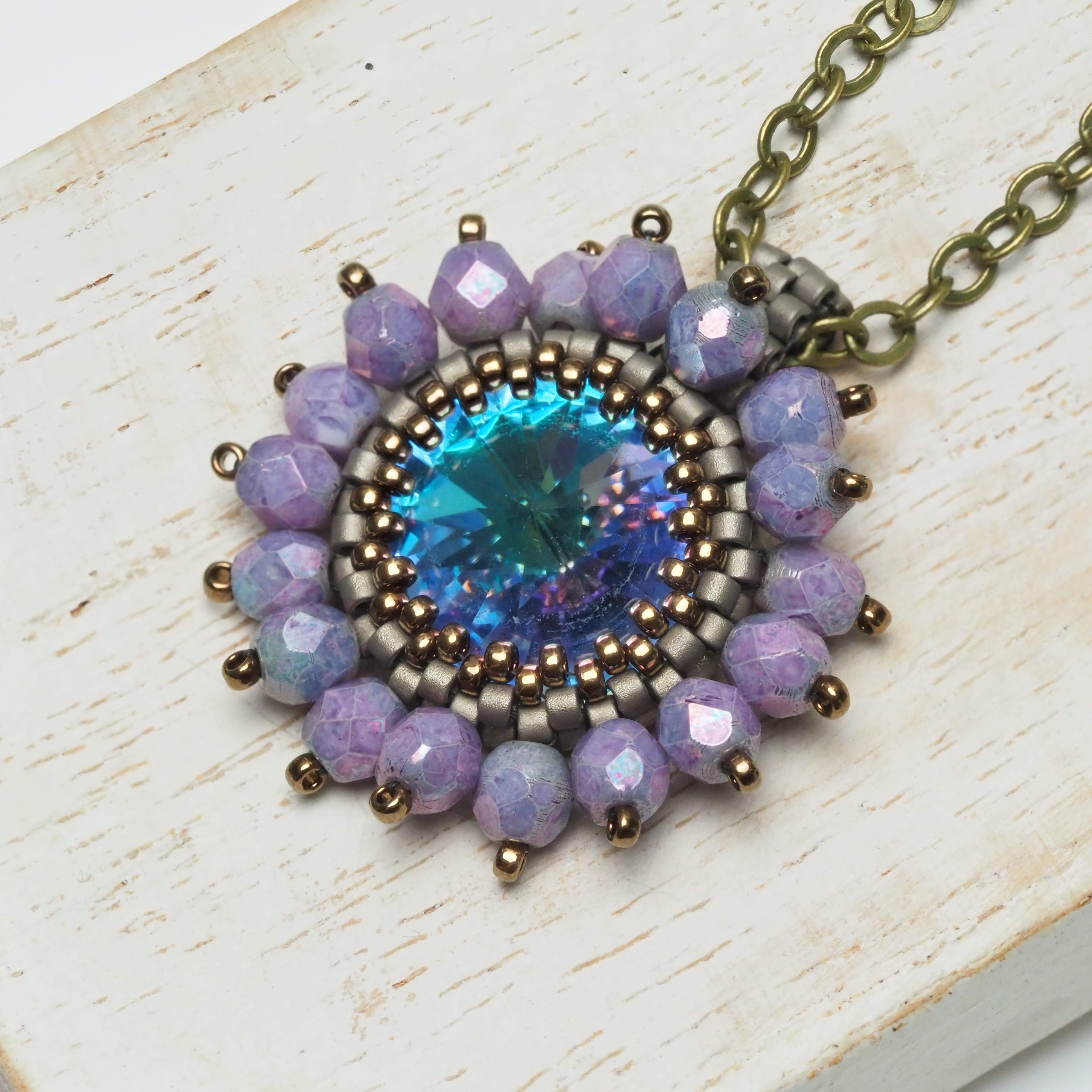 Brooch – Erika will teach you how to attach a bezel decorated with picots to a filigree component. Glass drop in a metal setting is always the perfect detail to finish your jewel!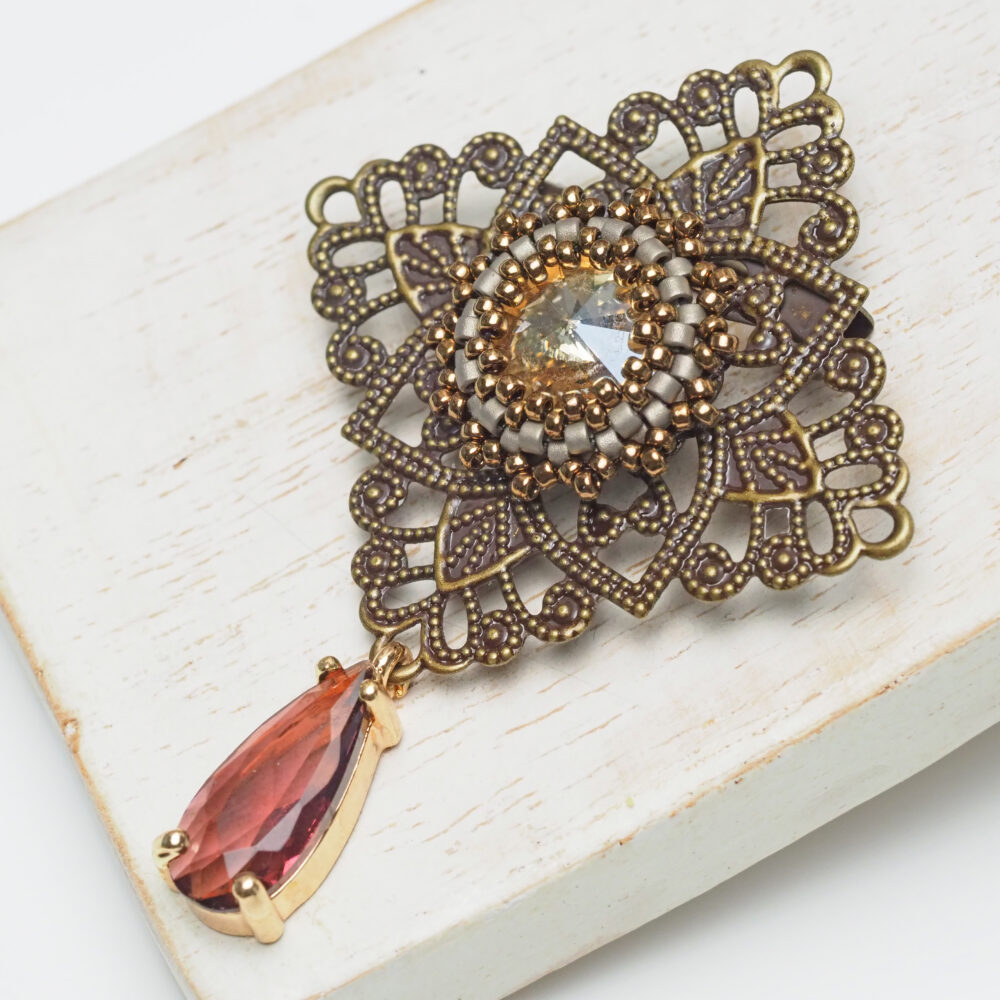 …and more, as there is plenty of beads for your next projects – you can watch this great video by Wendy Whitman opening the Starting box! Thank you, Wendy for showing us what's in the box 🙂
There is also another beader who also showed us in a video what's inside the box. Teddy of BijuTeo Beading shared the first jewelry she made from the box. She plans to post her video tutorials to show you how she made her jewelry from the Peyote Starter Kit soon.
Take the beading journey with us!
Beadingschool thinks of any skill level of beaders. If you're new to beading or have friends who are interested in bead weaving, this is your opportunity to learn and improve your skills. The community of beaders in Beadingschool Club is always happy to welcome new members and help if you have questions, too.
There is more to come! Erika will be joined by Wendy Whitman who is going to bead her first Peyote bezel this Tuesday, during #CoffeeTimeWithErika. You're more than welcome to connect!