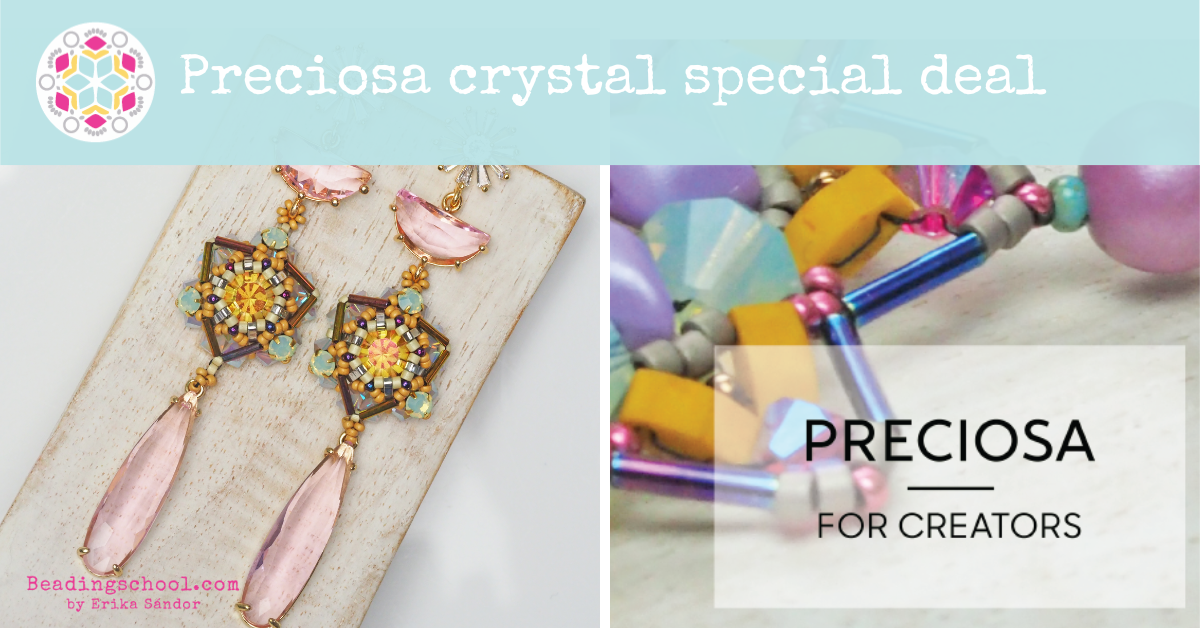 Preciosa crystal special deal
⭐ To celebrate International Beading Week, Beadingschool brings you a super nice, sparkly 20% special deal for all our PRECIOSA CRYSTAL components (excl. cupchain)!
⭐ We are a proud PRECIOSA FOR CREATORS partner, meaning that we cooperate closely with the Preciosa headquarters in the Crystal Valley, and they are happy with how we are presenting their precious products to the beading community.
⭐ In the Beadingschool Bead Shop you can find more than 1100 different crystals, and we will spend the whole International Beading Week with re-stocking favourites and adding new sparklies.
⭐ The discount is valid from 5pm CET / 11am NYC / 8am Cali / 3am NZ Friday 22. July until 2. August Tuesday the same time. No code needed, fill your shopping cart and simply check out, the 20% off is applied automatically for your comfort!
Reader Interactions