Dear beading friends,
We were talking in our Storytelling Beading Club about using colorful Ultra Suede and fabric in our jewelry. Some of you know I work also with shibori silk ribbon and you left me wonderful feedback on jewelry I made. I love to play with colors! Erika just gave me new tools with stashing wonderful new Ultra Suede in her shop. I decided to share how you can make beautiful, large but very light earrings. I have very sensitive ears and wear minimalistic stud earrings most of the time. I dreamt about long drop-shaped earrings that are as light as feathers even they are made with bead embroidery technique. I made first pair years ago and loved it. I think this fits our BOHO Chic Theme Erika announced earlier this month.
Besides material and tools you need to have basic knowledge of bead embroidery. I highly recommend to start with the 'Bead a turtle – save a turtle' tutorial by Erika. If you need to see how to sew backstitch or attach rhinestone cup chain to your beadwork, follow Erika's video tutorials on the Traveller pendant.
The rest very much depends on your style and preferences 😉 I have also enclosed some brainstorming pictures for inspiration. Bead on and enjoy!
Guest post from Zuzi Hake.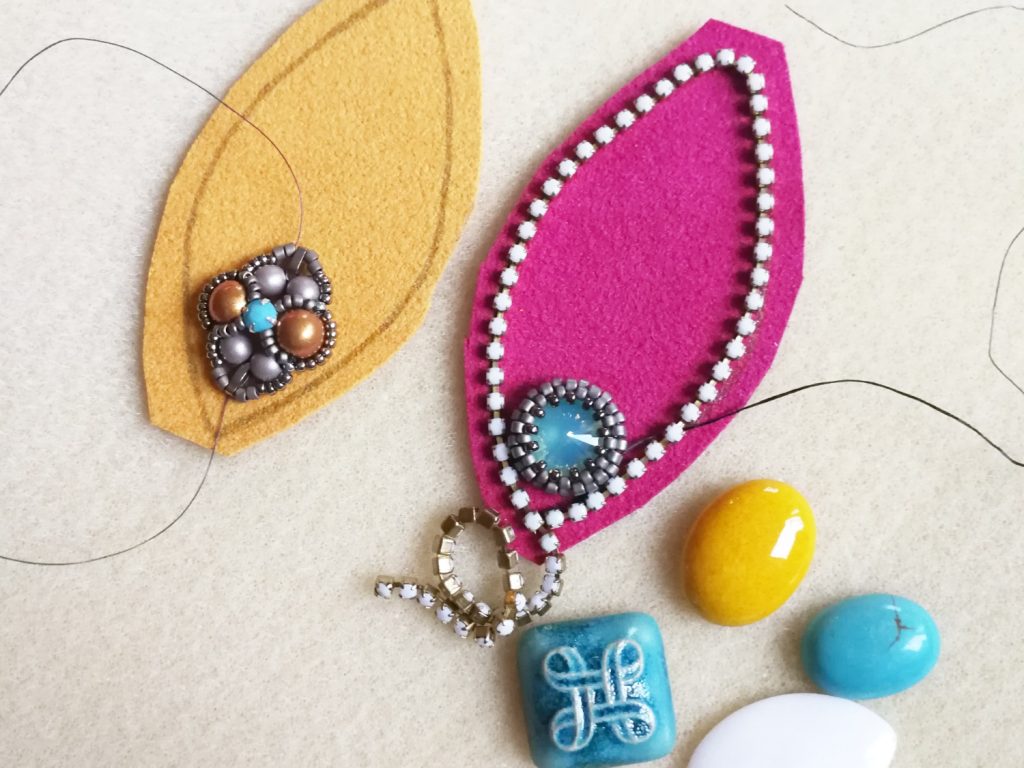 Material list
Ultra Suede or leather (2 colors),
Beads of your choice for the motif (I used a motif from the Khachaturian bracelet by Erika and added a 10 mm bezeled rivoli on top),
Lacy's Stiff Stuff or cardboard paper – I used hard paper cover from my chocolate,
Tools
0.12 mm Fireline, I recommend Black Satin finish as it doesn't leave stains on your hands or jewelry piece you create,
thread matching the color of the Ultra Suede or leather,
beading needle,
glue (I use E-6000 or F-6000),
bead mat,
sharp scissors.
Tutorial
Draw your "earring" on a piece of paper and cut it out with scissors. You are going to use this as a template. You can help yourself with a ruler or drawing compasses.
Place the template form to Ultra Suede (US) you will use for bead embroidery, draw around it. Cut at least 0.5cm around the border so you have a comfortable size to work with.
Bead your motif, decorate the Ultra Suede by sewing it to the base. Use 15/0 beads to create the border around the earring. I use 6 beads in the backstitch.
When you finish, sew through all the bordering beads again. They lean nicely in line. Don't add any extra beads in this step unless necessary.
Cut the US around, leave few mm on the edge for glueing. Cut the cardboard or Lacy's according to US and cover it with thin layer of glue. Connect it with US and press your future earring gently to the base. Let it dry.
Cover the back with thin layer of glue again and connect it to the second color of US – the backing. Leave it dry. Cut all around the edge again leaving only about 0.5 mm.
Decorate the Delica beads on the edge of the earring. You can also work with 15/0 Miyuki round seed beads, if you find it more comfortable. Add earring hook on top, using 15/0 round seed beads.
Secure and trim the thread ends. Make another earring to create pair 😉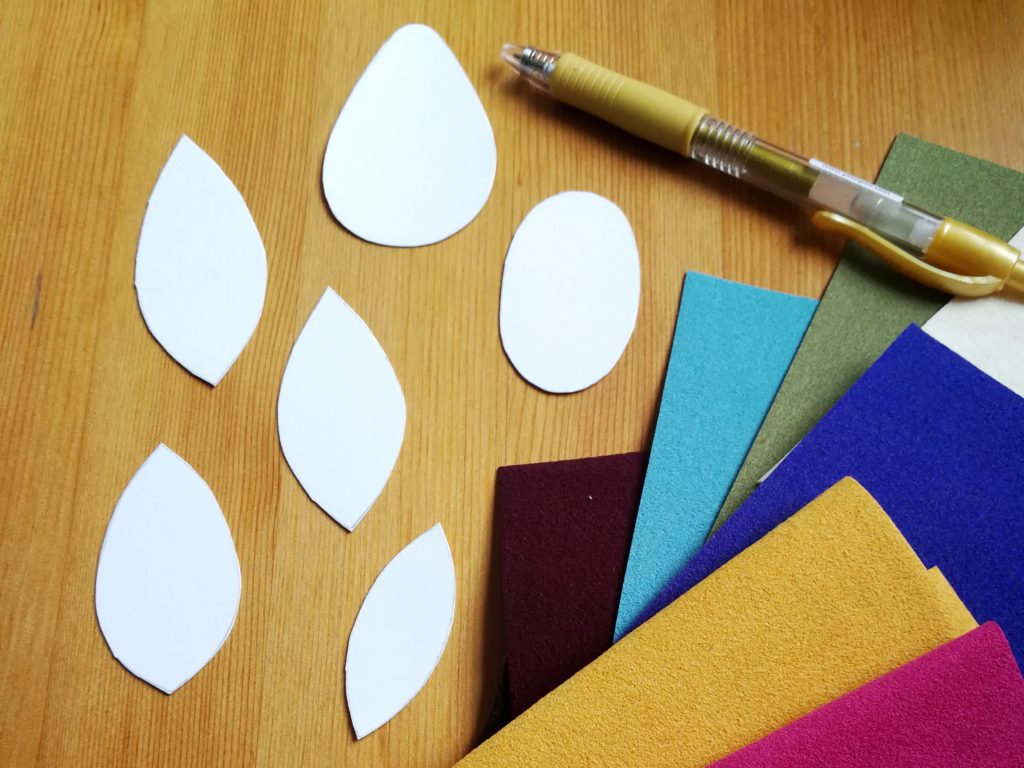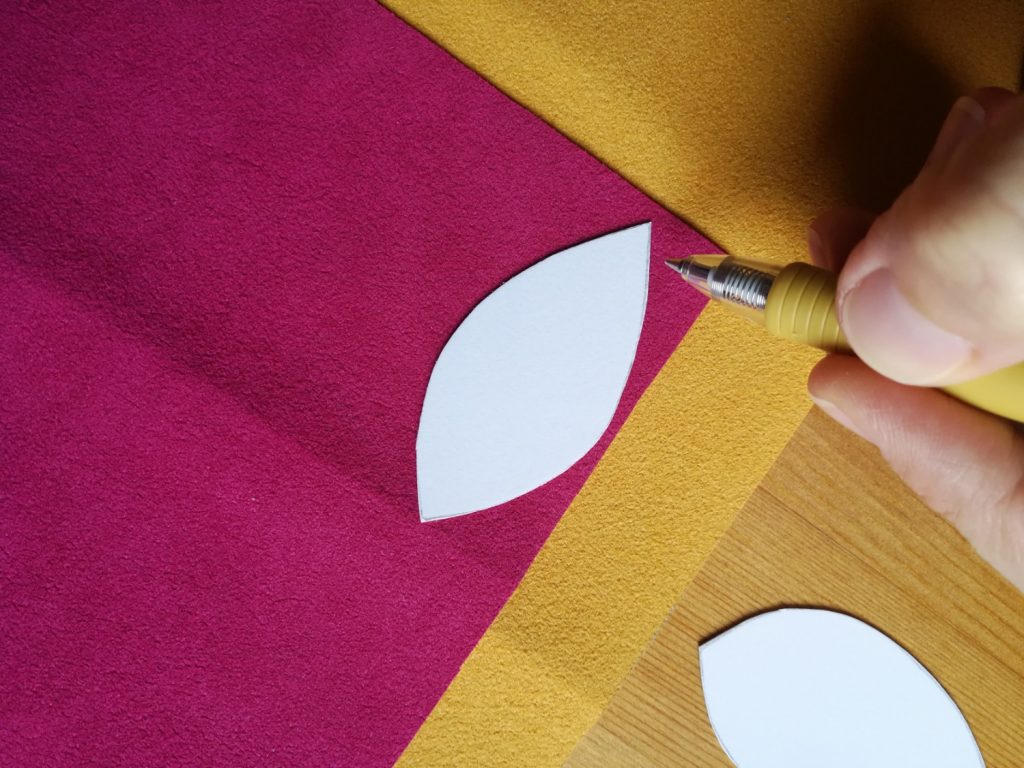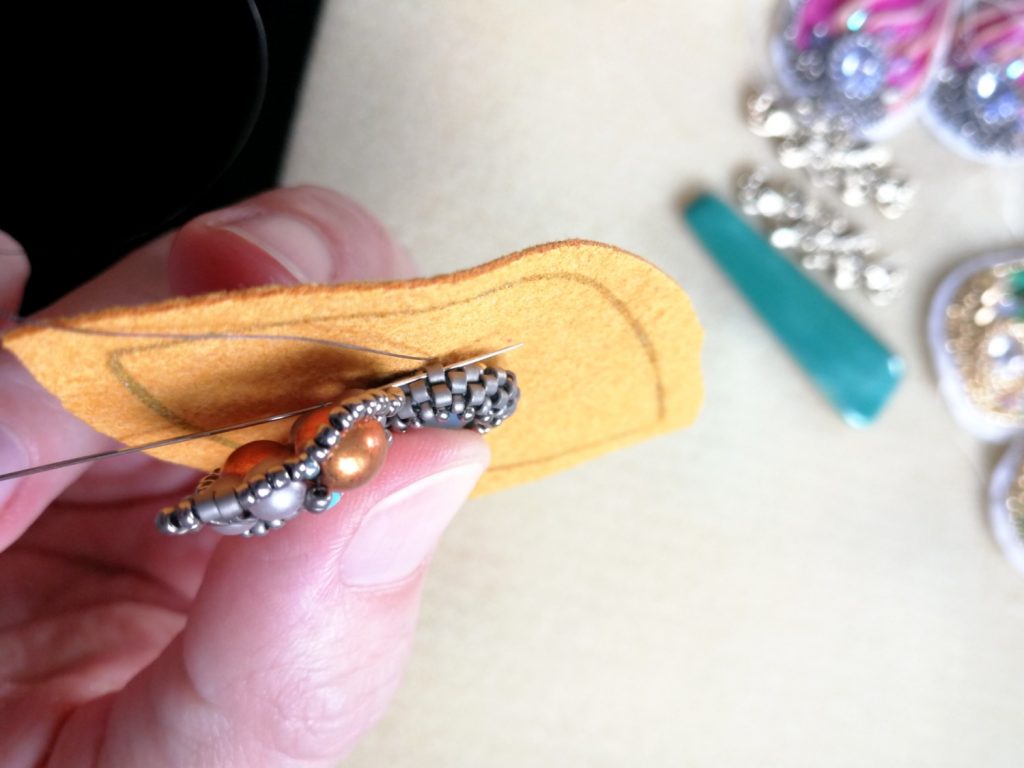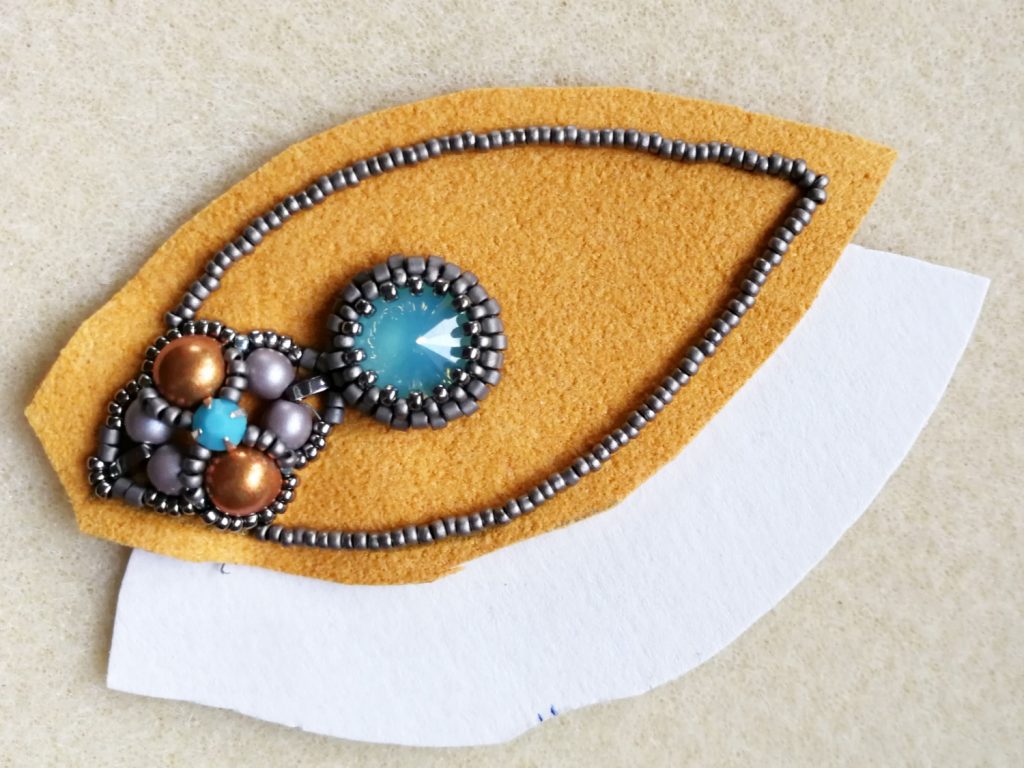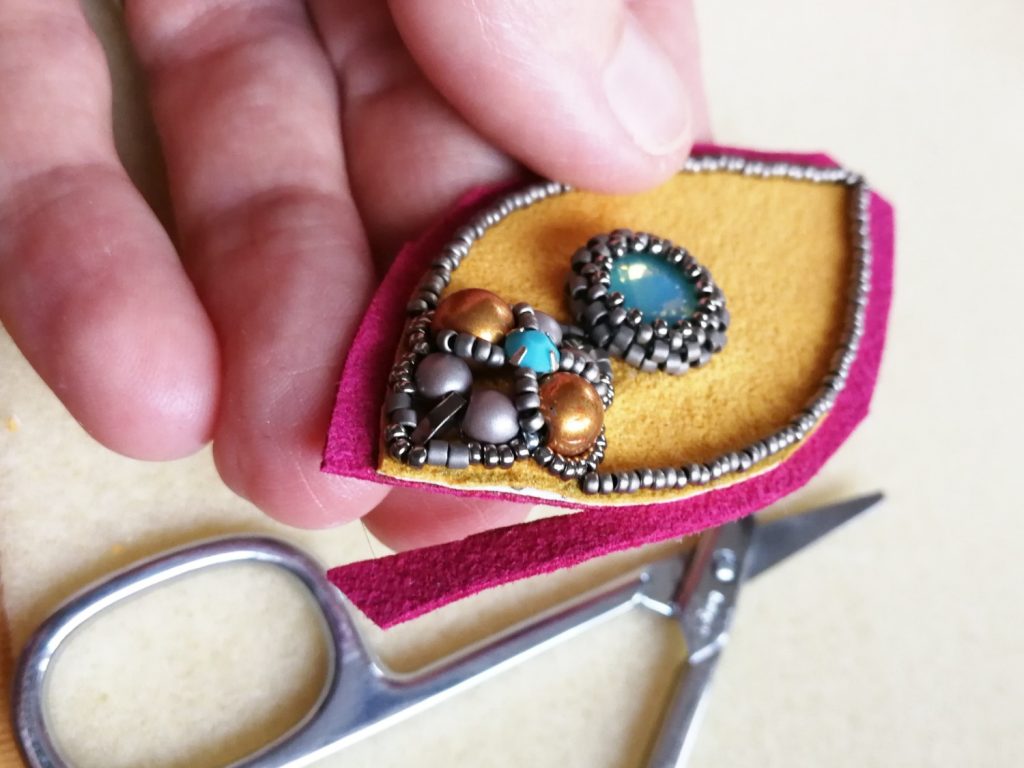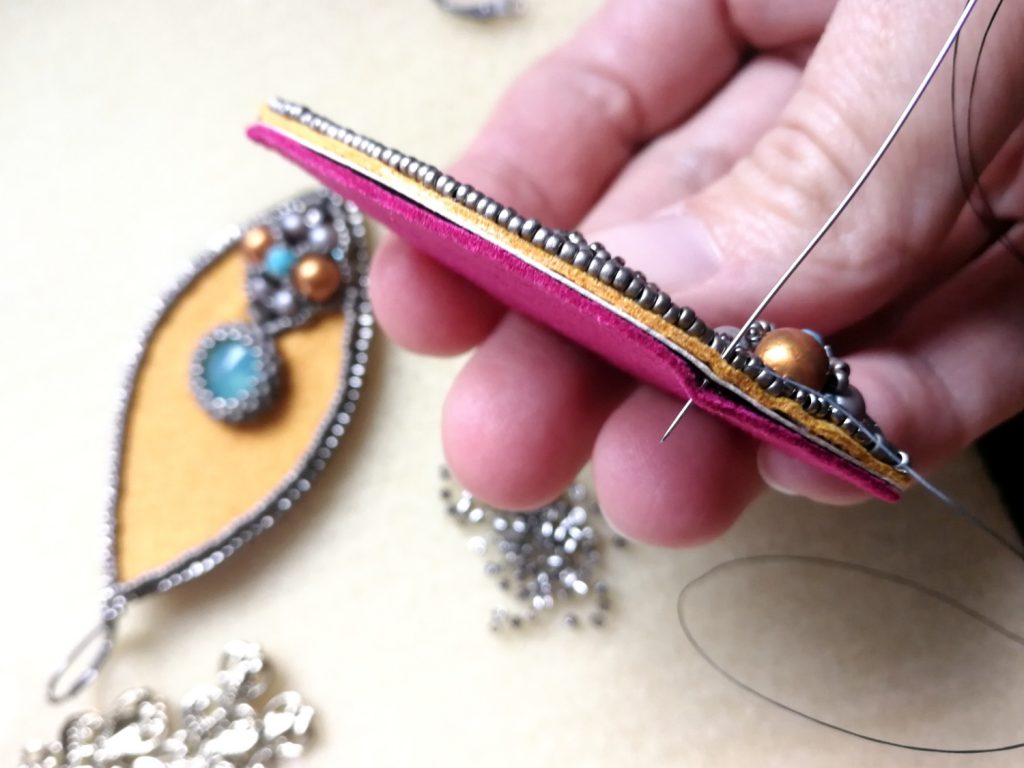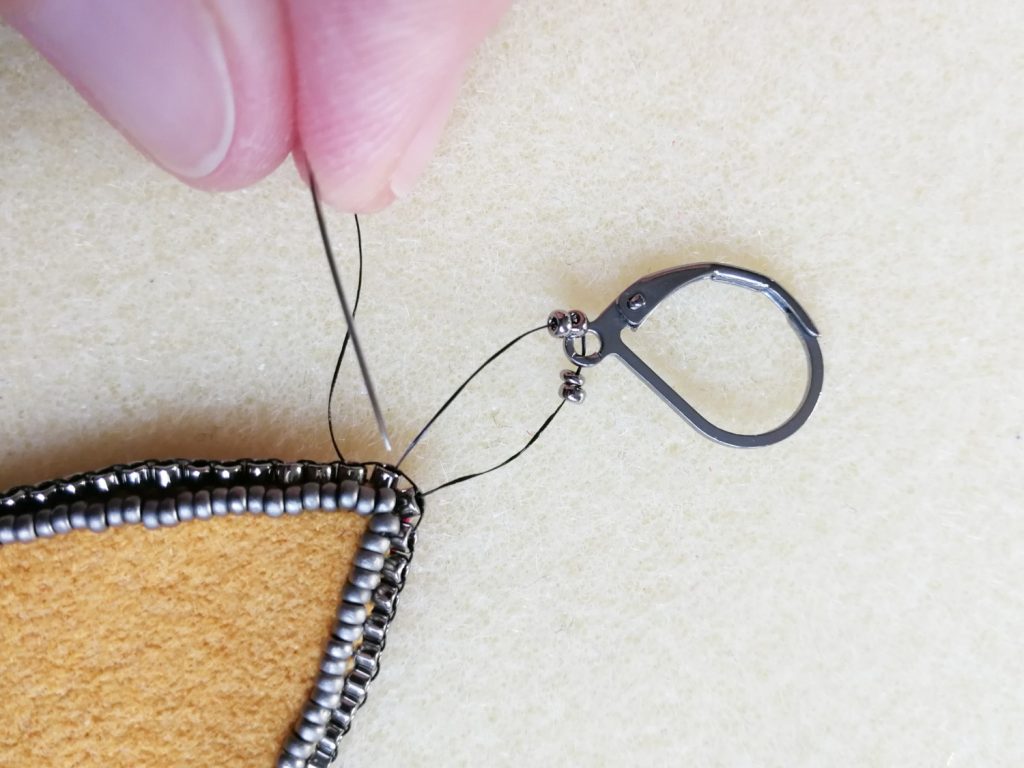 Congratulations and show us your result!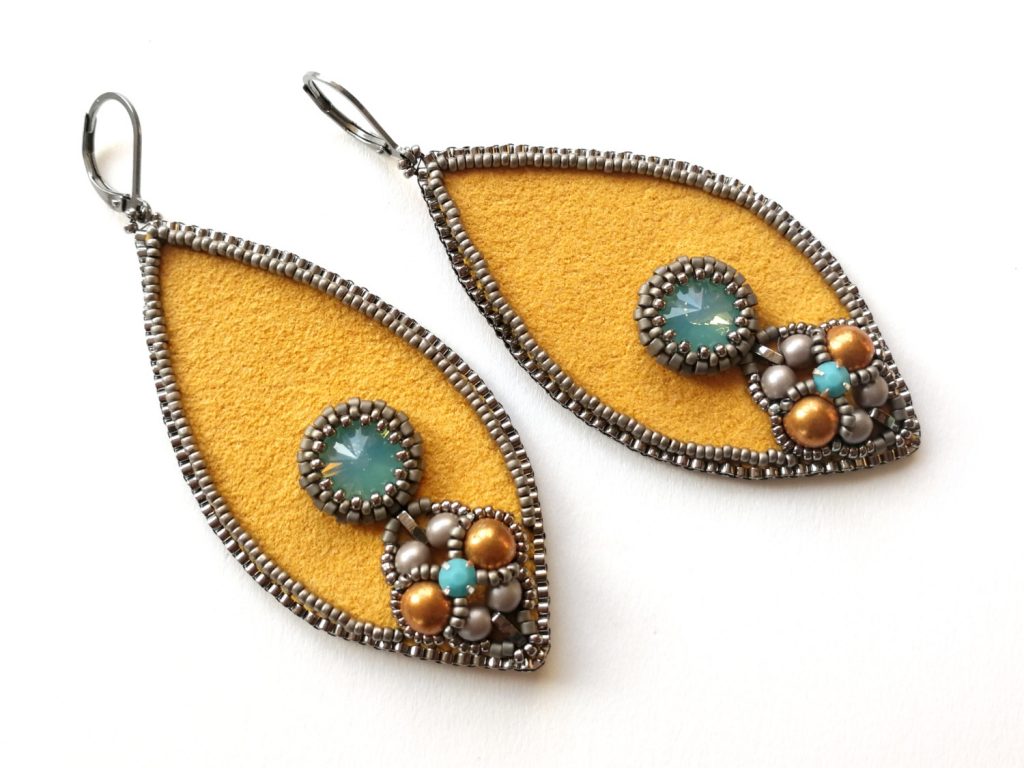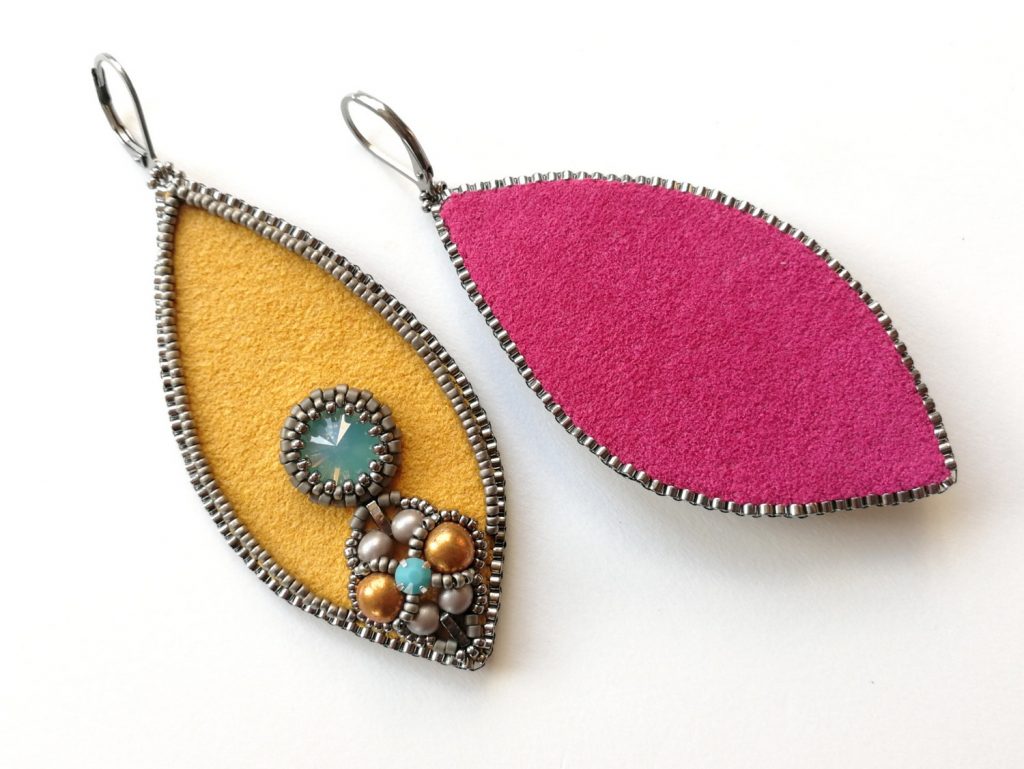 Zuzi Hake Jewelry for Erika Sandor – The Storytelling Jeweller.