Do you remember the Face to Face interview with designer Ruxandra Puscas?
If you haven't heard of this designer and beader, I strongly recommend you read the interview first to know her and her jewels a bit better.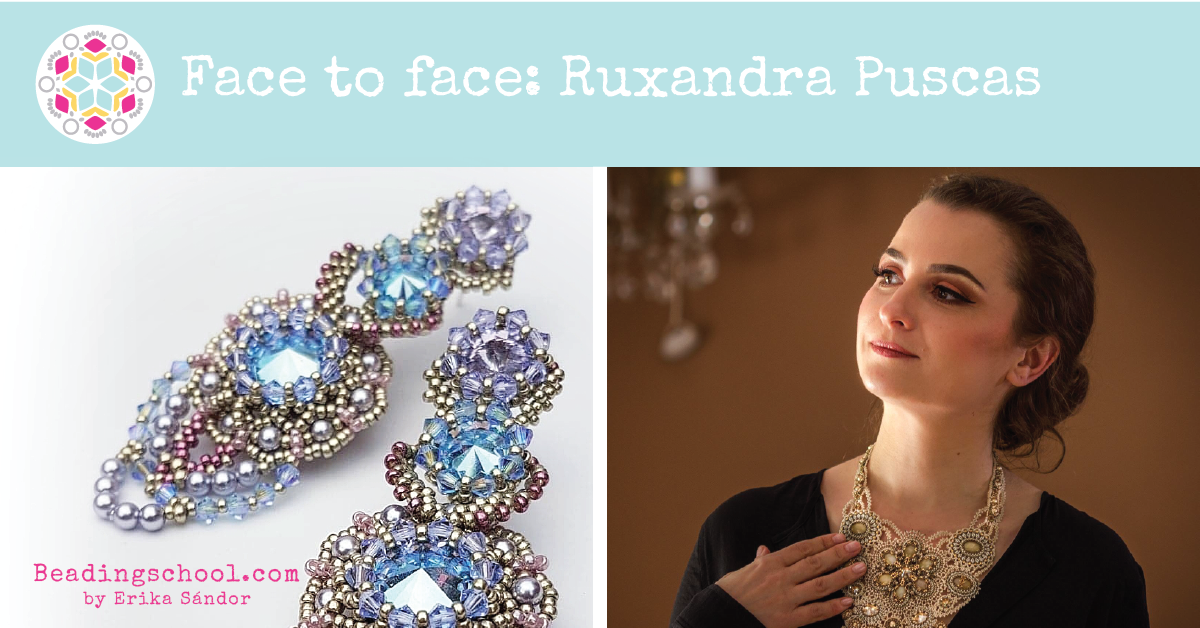 Ruxandra works with a very little variety of beads – the smallest seed beads, pearls, and crystals. She created her own style and you can recognize her work by a single look. We found her to be the perfect person to test Preciosa Ocean Box she received it as a gift from us.
The whole collection of Preciosa Crystal&Pearl Boxes is here. If you are fan of pearls, we recommend you try Preciosa Nacre Pearl Boxes!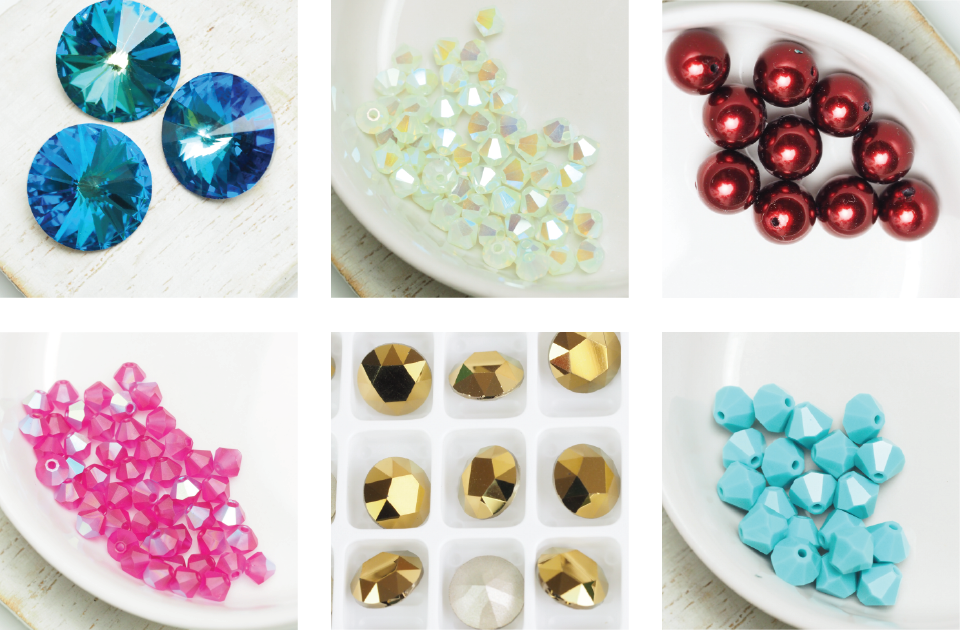 Ruxandra recently sent us an email back:
I come back with photos of a new pair of earrings, designed with crystals from Preciosa Ocean Box by Beadingschool.  I hope you will like it!
Like it? We love it! Ruxi's earrings are called "Cercei".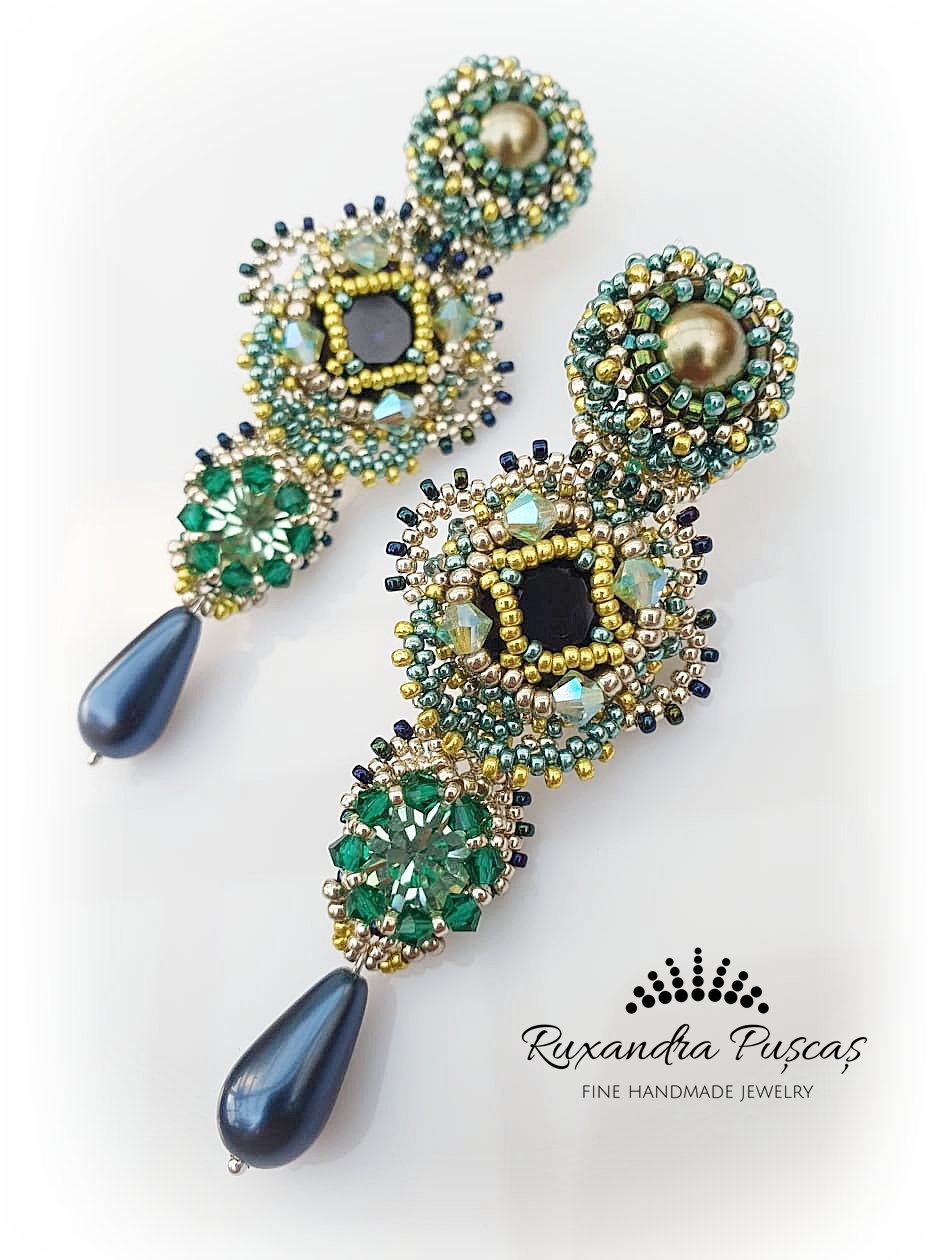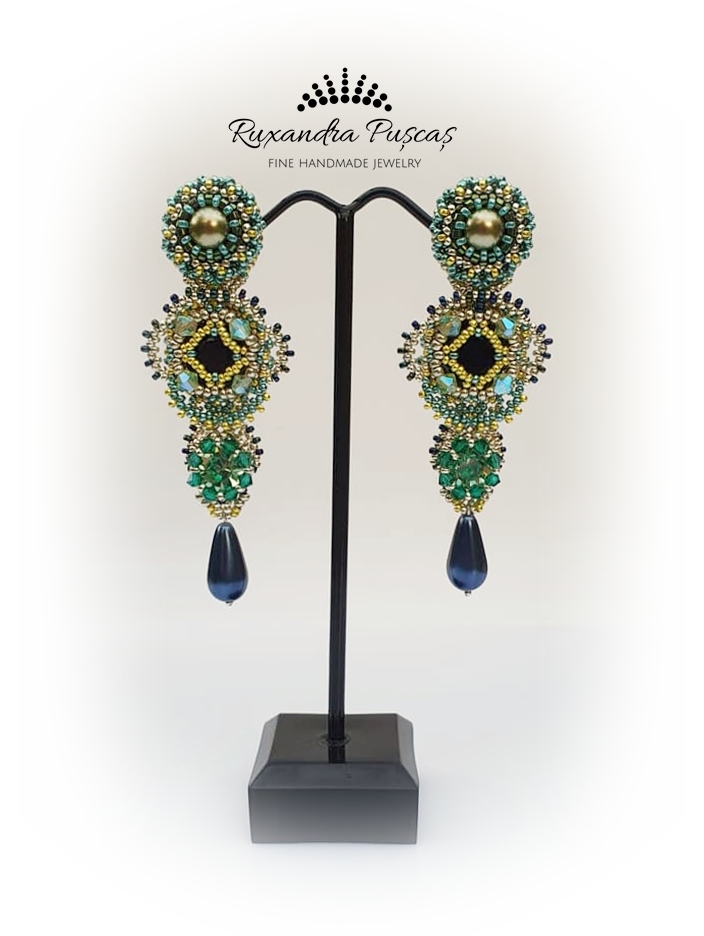 This is not the end! Are you curious about what she prepared for our beaders?
The best thing is, Ruxandra continues to work with Preciosa crystals and pearls and we are in touch. We will show more of our cooperation and her designs soon.
Meanwhile, you can ask Ruxandra questions in the comments below. We will ensure to include them in a new follow-up blog post with a little interview, about her experience with Preciosa beads.
Follow Beadingschool.com by Erika Sándor and stay in touch with the beading community around the world.