These fiery earrings are made by Katalin Dudás, a member of the Storytelling Beading Club. Kata was playing with Erika's Poppy earrings, and I'm pretty sure that everyone who knows her recognizes that this pair was made by her: Kata's signature yellow, and daring to go bold and big make it obvious 🙂
Kata wrote a guest post for us about how exactly did she make these earrings!
For the original article and tutorial click here.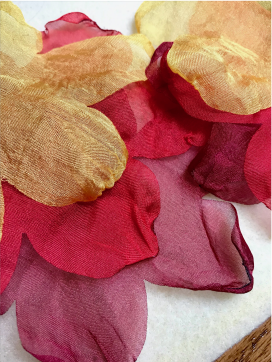 I got the idea to use different shades of silk, but I realized that by just threading them on the same headpin, the layers would cover each other too much. I had to separate them, like creating a ballerina skirt. So I added different sized and shaped beads between each layer. I will demonstrate how.
Pick your preferred silk layers, beads, and metal elements. This time I will work with yellow-red shades.
The effect will be different, depending on using the dark or the light shade on the top of the skirt. I will have the yellow layer on the top.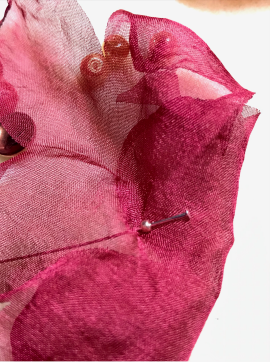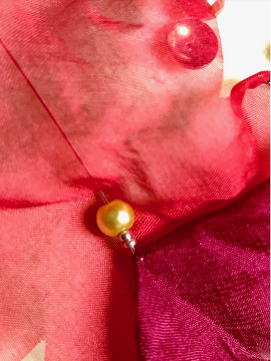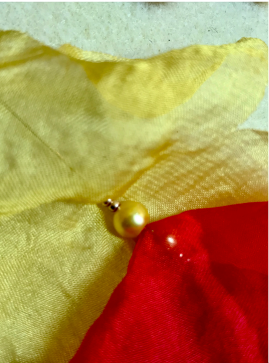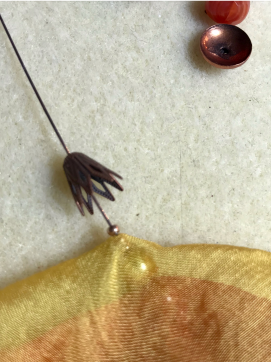 Now, time to play and use your fantasy! Add any beads on the pin, make the earring (or pendant) as long as you prefer – or you pin lets you do it.
Finish by adding the earring hook.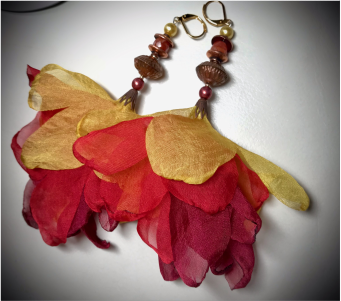 Enjoy your new jewelry! 🙂
Xxx Kata