Description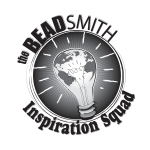 The Honeycomb beads were a sponsorship gift of Beadsmith.
MATERIAL LIST
bead mat,
thread burner or scissors.
SIZE
Size of the bracelet:
width: 3 rows of Honeycombs – 38 mm / 1.5 inch, 5 rows of Honeycombs – 50 mm / 2 inch.
The circumference is adjustable.
LICENCE
Buying this tutorial enables you to finish the jewel for personal use and also to sell the finished product.
KEEP IN MIND!
The diagrams and written instructions are clear and easy to follow, but remember, that you are always only a mail away from me if you need more help or have problem with finding the right material.
Cobble stones are tiles left behind from times irreversibly gone. And I don't mean only the middle ages or the antiquity. Cobble stones make me nostalgic and make me remember.
They were present in different stages of my life and frame several of my memories. Good and less pleasent, too. Big, significant ones and sometimes only fractures and shades.
BEING SEVENTEEN and moving away from my family and living with two classmates. Watching Black cat, white cat and Wayne's world endlessly together. Sometimes instead of school, I confess. Dinners together as our first attempts at cooking. And climbing through the backyard fence of the school to catch the final exams just in time.
MOVING TO MY BELOVED PRAGUE and finding the most awesome friends on Earth. Eating French pastry. Nighttime swimming in the lake of the forest lodge. Working as a bartender and learning how to tap a beer.
A BIG CHANGE AND A LESSON WELL LEARNED. After a stormy summer I know now, that there is no arriving, only a stopping place. And the Amsterdam station is beautiful with its cobble tiles below my window.