Description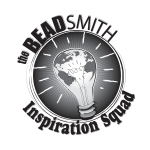 The Honeycomb Jewel beads used in the bracelet were a sponsorship gift of Beadsmith.
MATERIAL LIST
bead mat,
thread burner or scissors.
SIZE
Size of the bracelet made from 14 rivolis, together with the clasp: cca. 20 x 2.8 cm / 7.9 x 1.1 inch.
LICENCE
Buying this tutorial enables you to finish the jewel for personal use and also to sell the finished product.
KEEP IN MIND!
The diagrams and written instructions are clear and easy to follow, but remember, that you are always only a mail away from me if you need more help or have problem with finding the right material.
Diwali is the Hindu festival of lights, celebrated every year around October and November. Recently my fellow Beadsmith Squaddie Jayashree Paramesh of Nchantme beading posted some pictures about this year's festivities, and the photos brought back memories from my travels in India several years ago. Both of the journeys, especially the first one in 2010 together with my two best friends (my husband and my big sister) were eye opening. I realised how important it is to be perceptive and stay emotional.To live meaningfully it's necessary to observe the world around us. To notice how beautiful it is, and also how cruel can it be sometimes.
I maintain a love and hate relationship with India. The beauty of Taj Mahal and the majestic Rajasthani forts leave me speechless. Riding a vivid Marwari horse and sleeping under the stars in the Thar desert are unforgettable adventures. The buzzing markets offering colourful silks and exotic spices attract me to join the crowd and wonder along the streets of Jaipur and Pushkar, then the atmosphere of the blue Goa coastline and the "Tibetan" city Dharamsala high up in the Himalayas slow me down and tempt me to stay there forever, just like the hippies who forgot themselves in the country for the last thirty something years.