Description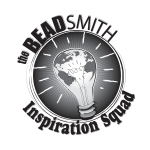 The Honeycomb beads were a sponsorship gift of Beadsmith.
MATERIAL LIST
6 mm 2-hole Honeycomb beads,
5 x 7 mm Pip beads,
2 x 4 mm Miniduo,
2.5 x 6 mm Rizo,
fire polished beads,
2.5 x 5 mm Miyuki Half Tila,
Miyuki seed beads,
thin beading needle,
0.12 mm (6LB) Fireline,
bead mat,
thread burner or scissors.
SIZE
Size of one motive: cca. 3.2 x 3.2 cm / 1.3 x 1.3 inch.
LICENCE
Buying this tutorial enables you to finish the jewel for personal use and also to sell the finished product.
KEEP IN MIND!
The diagrams and written instructions are clear and easy to follow, but remember, that you are always only a mail away from me if you need more help or have problem with finding the right material.