Can you feel the excitement in the air already? The due date for submitting entries to Beadingschool contest 2021 passed and winners will be announced very soon.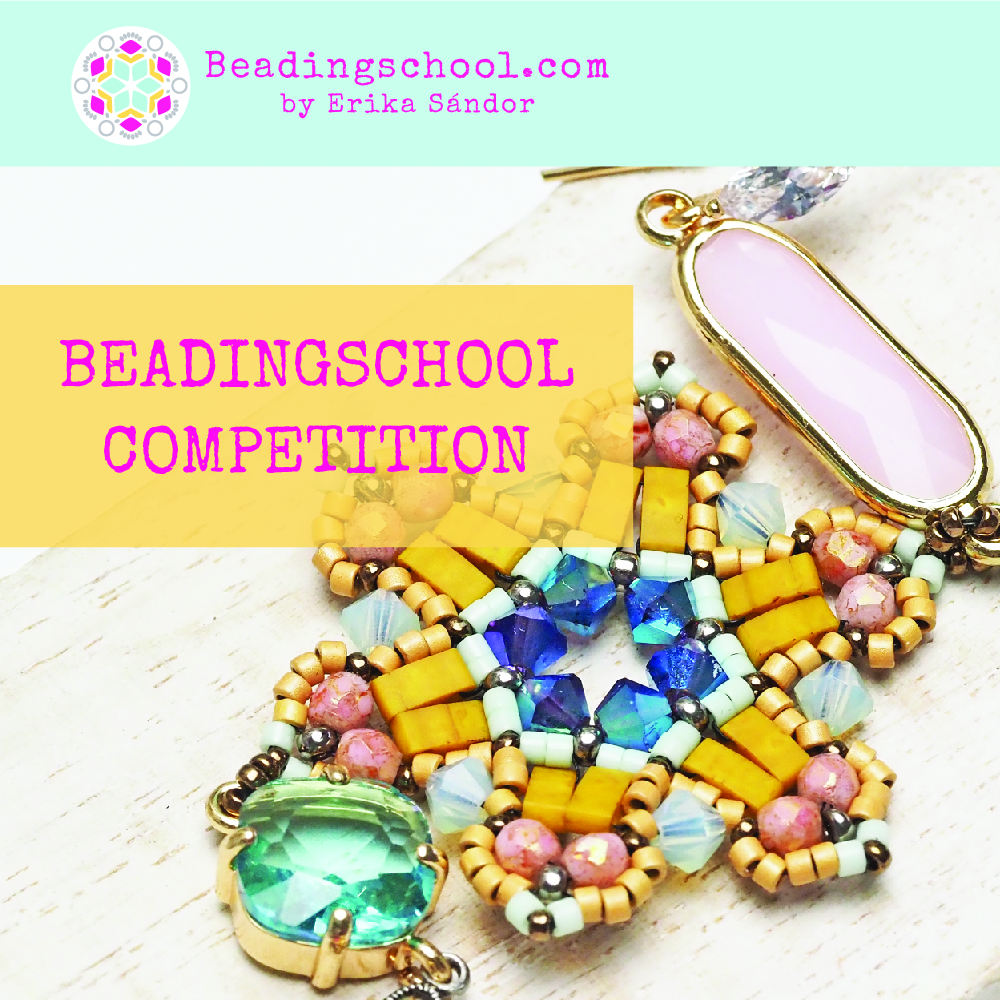 We have everything in place:
participants with pictures of jewelry they submitted,
amazing jurors who started their work already,
AND very generous SPONSORS with their prizes for winners!
We would like to take the opportunity to THANK OUR SPONSORS who provided prizes for our winners!

MATUBO
The best of Czech beads, bring in new trends and possibilities into the amazing world of beading. Matubo beads have a precise shape and come in many different sizes, colors, shapes, and a perfect luster. This company produces many of our favorite beads Erika also uses in her designs. – Gemduo, Superdou, and Ginko bead shapes are among those she uses the most.
There is no wonder Gemstone Rose design she prepared for International Beading Week in past is very popular and there are beaders who love to return to this pattern as Matubo releases new colors of Ginko and Gemduo beads. We have several follow beaders in Beadingschool Club addicted to Gemstone Rose earrings design! Can you believe the following earrings were beaded by the same person? 😉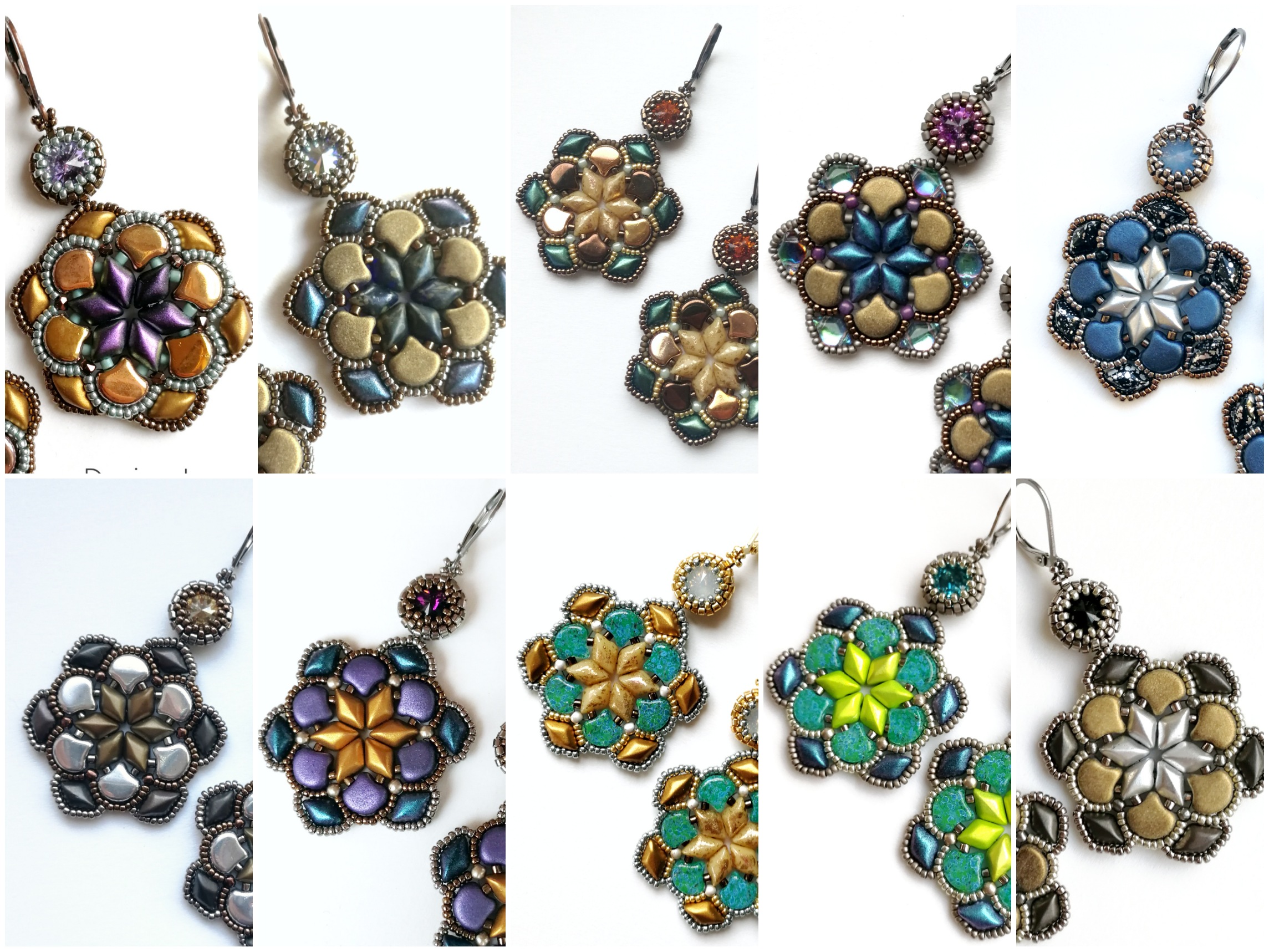 PRECIOSA
Preciosa is one of the leading international glass manufacturers and is based in Crystal Valley in Czech Republic. They cover many areas, but what is really important for us, beaders, they supply sparkling crystal components in an infinite array of colors, shapes, and sizes to all parts of the world. They inspire anyone who wants to add elegance and brilliance to their creations.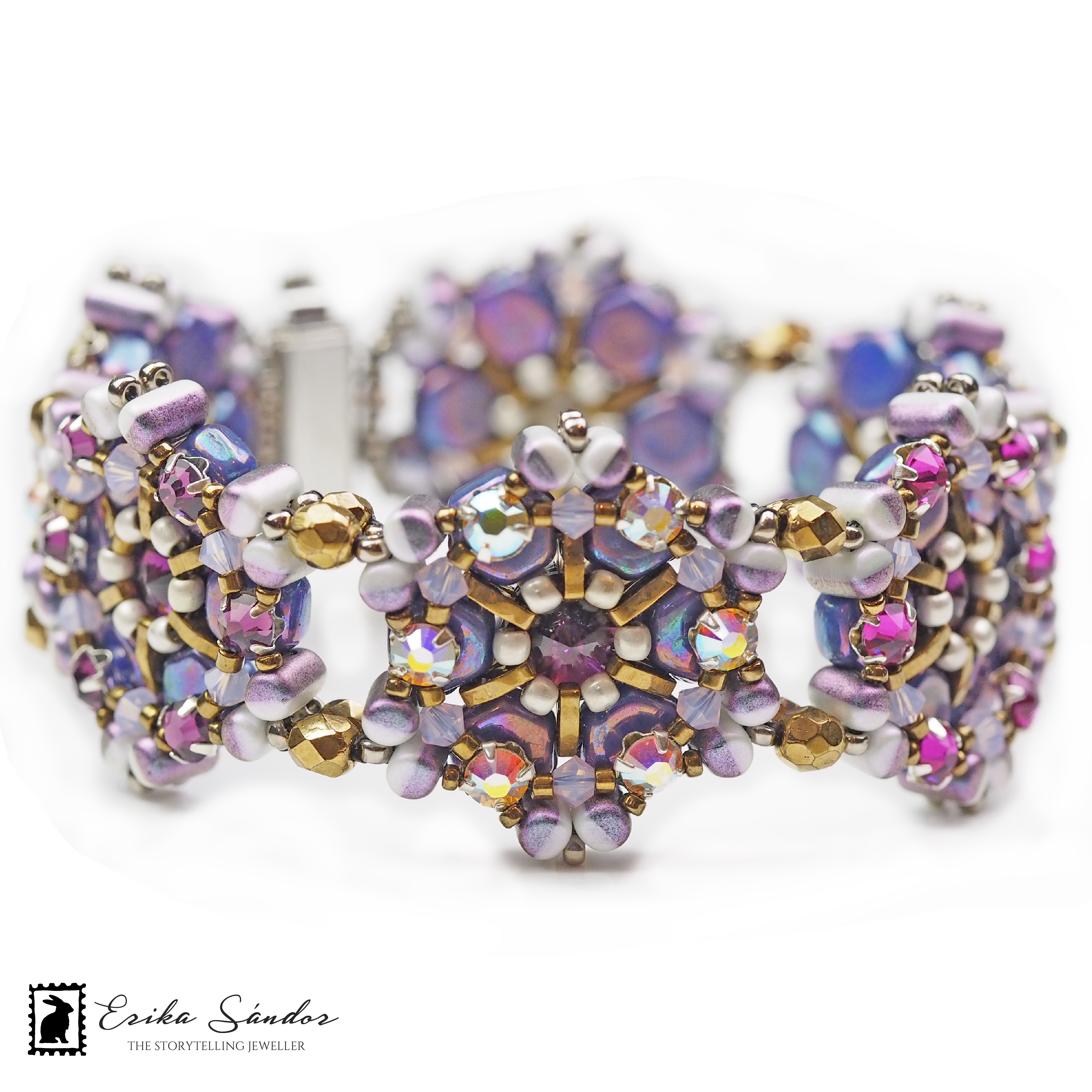 Erika launched special Curated Preciosa boxes and several Special deal boxes this year to let us meet and know PRECIOSA better. Her recent designs, as Admiralty, Tulip Tower, Timea, Delilah, are full of sparkling bicones and rhinestones.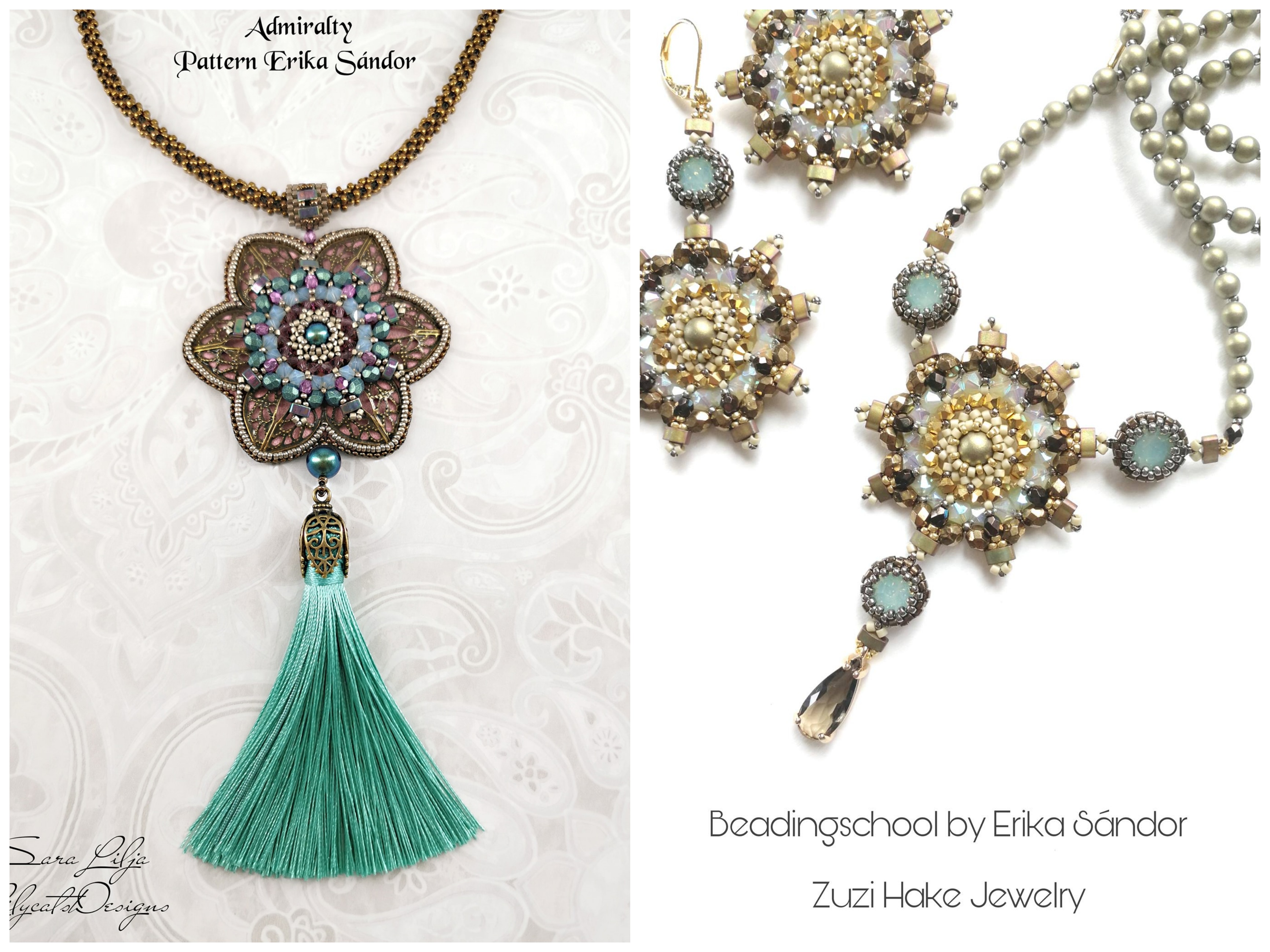 THE BEADSMITH
Thirty-five years ago, The Beadsmith came into being. From its roots as a one-man operation run from a garage, The Beadsmith has grown to become an 85-employee, family-owned and operated company that is housed in a 50,000 square foot warehouse in Carteret, New Jersey, USA. Besides selling beads and creative material, The Beadsmith provides a large variety of hardware and supplies, we, beaders use  – Fireline, Thread Zap, bead mats, etc.
The Beadsmith also connects all the beaders with the Battle of The Beadsmith. Hundreds of beaders get together in this very special competition every year. Erika joined in 2013, 2014, and 2016! Her statement necklace, The Safekeeper was her most successful piece.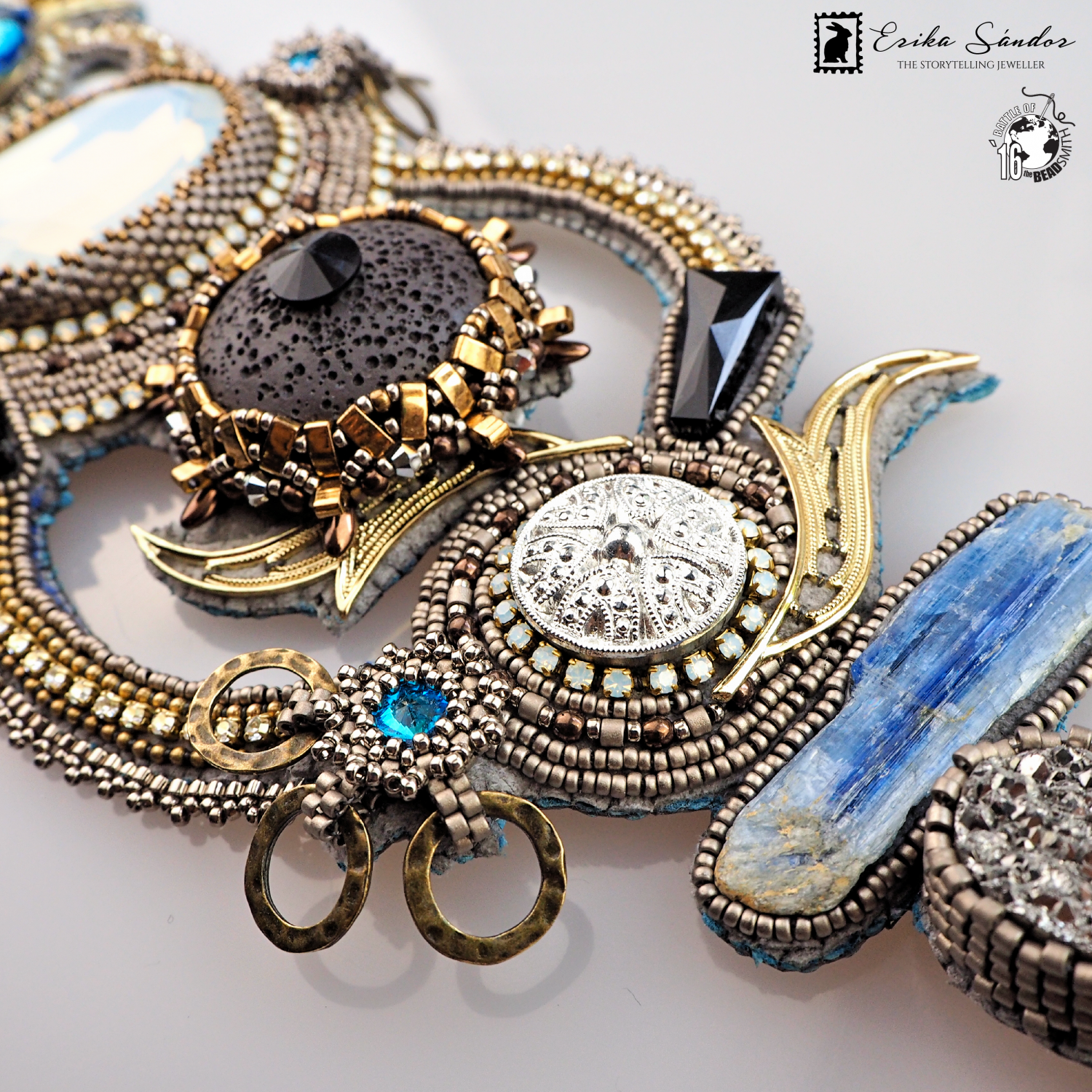 Categories and Prizes
There are 3 categories and we will have three winners, so we will award 9 prizes all together. The main sponsor of the Beadingschool Contest is Matubo Beads and each category has a separate sponsor too.
Categories:
Beadingschool colors category – Sponsor of category: The Beadsmith
Bead embroidery category – Sponsor of category: Beadingschool.com by Erika Sándor
Preciosa crystal category – Sponsor of category: Preciosa
Prizes for awarded beaders:
1.prize:
70 EUR Gift card to the Beadingschool.com websit
OOAK art cabochon
Gift bag from Matubo Beads
Gift bag from the sponsor of the category
Choose a bead-related book and we'll order it for you, so you can learn even more!
Interview on Coffeetime with Erika – live video broadcast
2. prize:
50 EUR Gift card to the Beadingschool.com website
Gift bag from Matubo Beads
Gift bag from the sponsor of the category
3. prize:
30 EUR Gift card to the Beadingschool.com website
Gift bag from Matubo Beads
Gift bag from the sponsor of the category
THANK YOU, dear sponsors, for all the prizes you dedicated to the winners of Beadingschool contest 2021!
Good luck to all the participants!